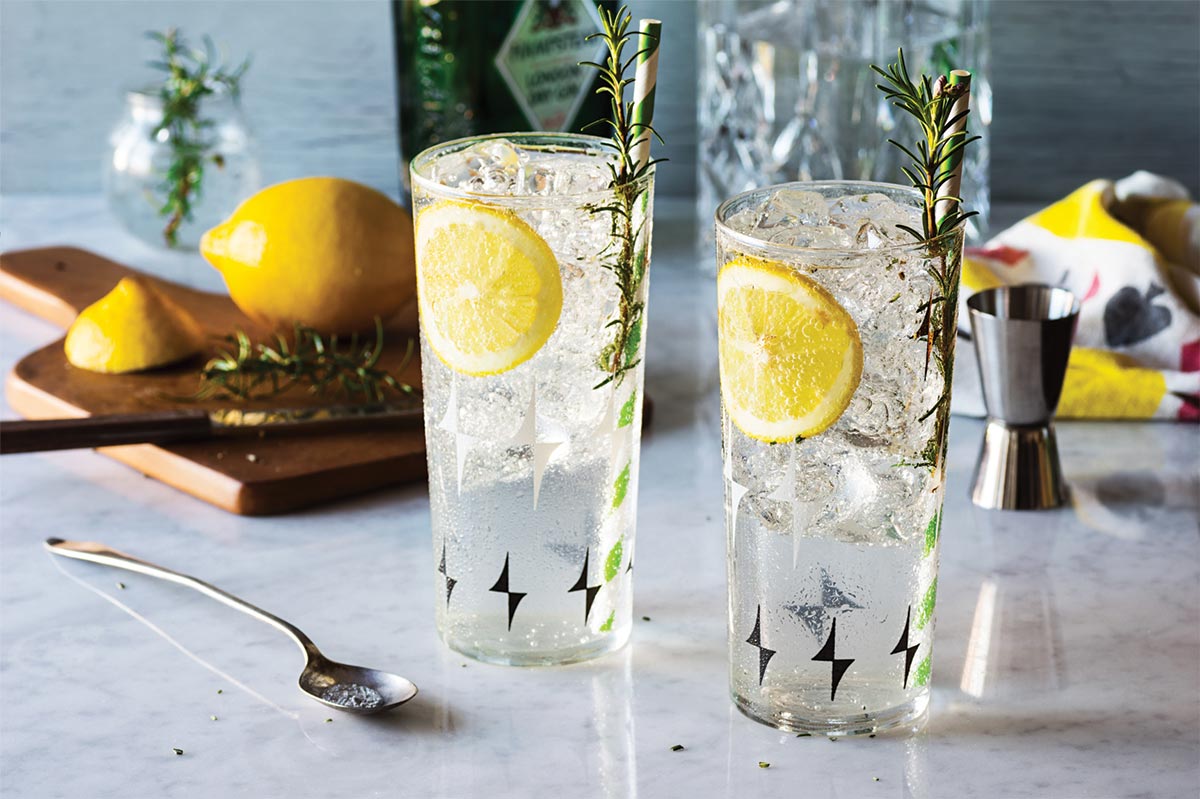 By Len Panaggio
It seems that serving beverages out of a can has now become the new norm. From wine to mixed drinks to microbrews, the beverages we've been used to seeing in a bottle are slowly but surely converting to cans. This change opens up markets that didn't favor glass packaging: think pool or yacht clubs or your favorite golf courses – and is more cost effective for shipping, and in theory, the beverages stay colder, longer.
The can craze has given rise to a new beverage craze borrowed from the flavored nonalcoholic beverage industry: spiked seltzers. These drinks have captured all the buzz words to seduce the millennials into buying these products: relatively "healthy," with just 100 calories, 2 grams of carbs, gluten-free, 5% ABV, the alcohol being made from cane sugar, no artificial ingredients, and no high-fructose corn syrup; carbonated, refreshing. The growth in carbonated flavored waters is very real, so why not add some alcohol?
The category leaders as of now are Truly, developed by the Boston Beer Co., and White Claw, owned by Mike's Hard malt beverages. They both are basically touting the same profiles, as mentioned above. In addition, available in the marketplace are Nauti Seltzer, made by Wachusett Brewing Co. in Massachusetts, and Smirnoff Sparkling Seltzer, and I'm sure many more to come!
It is understandable that the retail sector is running with these products, as they are perfect for summer. They are portable and convenient, much like beer cans, and are very refreshing and hit all the "requirements" the healthy consumer is looking for. Much of the popularity is due in large part to the decreased consumption of sodas in the U.S. In addition, to borrow a catch- phrase from the beer world, they are sessionable, meaning their relatively low alcohol content makes them suitable for drinking over an extended period.
My conversations with several retailers enlightened me to the meteoric growth of these beverages, and now I am seeing them pop up in restaurants; clearly the demand is spilling over from the retail world as consumers are asking for them and the smart operators are stocking them. The demand is there. If it is, then what are you waiting for?
As I have mentioned so many times, the beverage industry isn't sitting still; they are now more than ever looking for the next Tito's, whether it is liquor, beer, wines or malternatives. Clear some cooler space and let your staff know they are available. Communicate with your staff. They probably already know about spiked seltzers, which is even better because they will get behind the product. As you all know, if your staff is big on something, it is going to sell. Plus, you will now be in on the latest bandwagon for summer.
As we approach summer, you all have a lot on your mind. Believe me, I know! But when your salesperson comes in for their orders, ask about these spiked seltzers, or at least sample them. I am sure you will end up with a few.
Our industry is changing like never before and those that want to survive and/or flourish will be those that accept the fact that our guests are looking to you to offer what is "hot," especially in the summer! If you read about restaurants that have shuttered their doors, one common theme seems to emerge – they didn't keep up with the latest trends. There is no excuse for you not to be on the forefront or you might end up with shuttered doors!
Len Panaggio's career in food and wine spans more than three decades as an owner and as a beverage director at some of the top restaurants in Rhode Island. Currently a hospitality consultant, Len is a graduate of the University of Rhode Island and has attended the Culinary Institute of America Master Sommelier program and the Sterling School of Service and Hospitality.