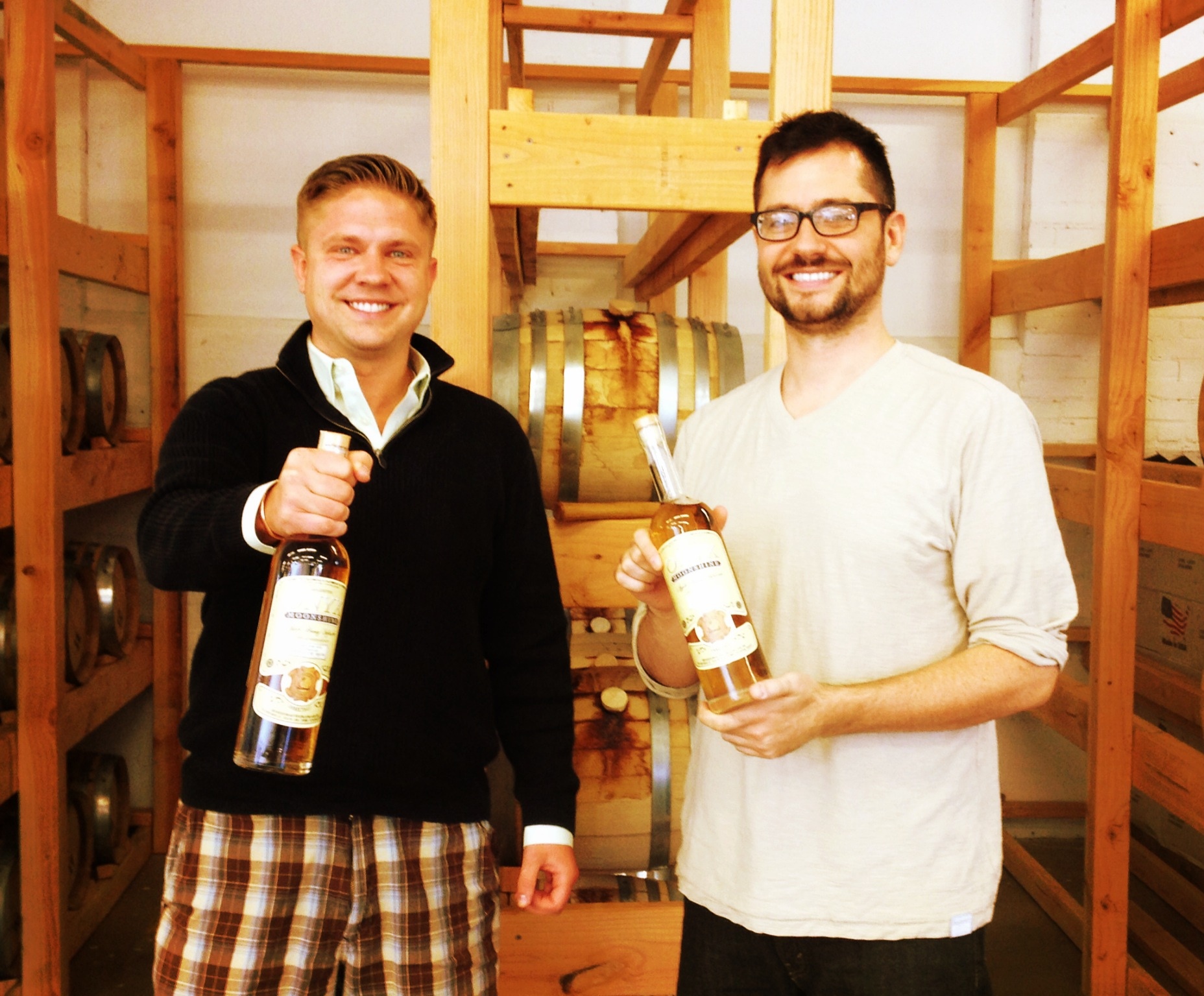 Bottles of Onyx Moonshine infused with fresh Connecticut Honeycrisp apples are hitting the shelves throughout Connecticut.
The hand-picked apples were grown at Blue Hills Orchard in Wallingford. Blue Hills Orchard has been growing fruit in Connecticut for six generations, and it is the largest apple producer in the state.  "Honeycrisp apples work as a very fine dessert apple due to the higher sugar levels, and it's one of the juiciest apples I know of," said orchard president, Eric Henry. "It's really great to see our locally grown apples used in a Connecticut made spirit," he added.
The apples are sliced and submerged in tanks of high proof Onyx Moonshine, where they steep for one week along with cinnamon sticks and honey. The final product is strained and blended to proof with Connecticut spring water before bottling.  The limited release Onyx Moonshine: Apple Honey Infusion, will be available in stores and restaurants statewide for the month of October.  Only 280 cases are being released to the public.
"This is our own spin on the infamous apple pie moonshine so many people are familiar with," said Onyx co-founder Adam von Gootkin.  "Instead of adding sugar or syrup, we wanted to keep it as natural and pure tasting as possible. The flavor is incredibly smooth and as fresh tasting as it gets.  It's Connecticut in a bottle," he added.
Distribution to stores began on Tuesday October 1.  Once the product is sold out, there will be none produced until the next apple harvest in September, 2014. The products are available in Connecticut through Eder Brothers and Allan S. Goodman.