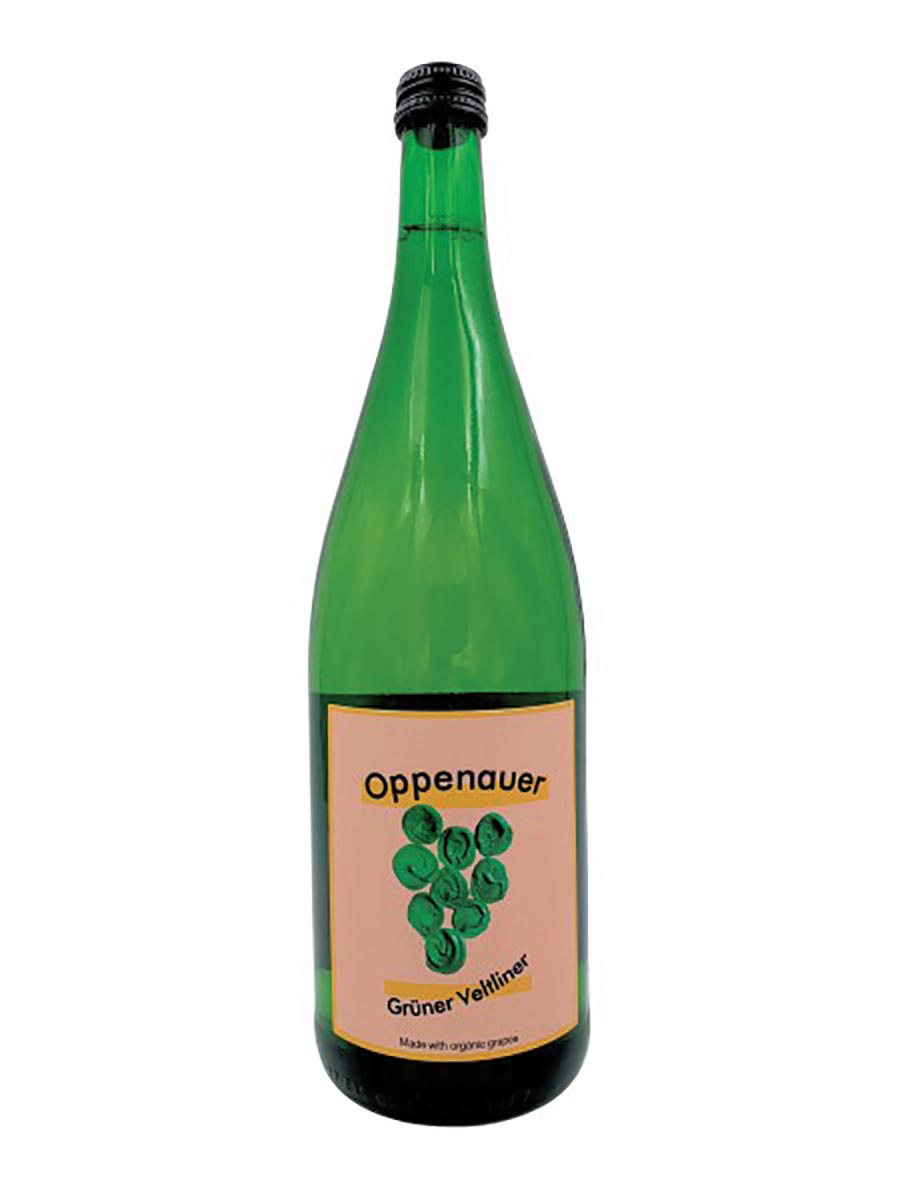 Best Beverage welcomed the Austrian-imported organic and vegan wines of Weingut Oppenauer. Owned by the Oppenauer family, with a 200-year-old winemaking tradition, the family-run business is located in Poysdorf, in the Niederösterreich, Weinviertel, region, where the grape varieties grow on 28 hectares of vineyards, some of which are located in the oldest vineyards in Austria. Weingut Oppenauer Grüner Veltliner and Zweigelt each offer a perfect summer companion to lighter and/or grilled meals, sold in 1-liter bottles. The winery shares the same latitude as Champagne and is known for lighter, easy-drinking and fresh styles. The family is guided by a strict philosophy of no chemicals to ensure a healthy ecosystem for their vines and was organic certified in 2003. Yield-oriented pruning, increased green harvesting and biodiverse plantings of flowers and other plants lay the foundation for high-quality fruit.
Weingut Oppenauer Zweigelt is an organic red wine made of 100% Zweigelt, at 12% ABV. Ruby red in color with aromas of violets, cherries and ripe strawberries, the medium-bodied offering finishes peppery.
Weingut Oppenauer Grüner Veltliner is an organic, bright wine, at 12% ABV. An intense lemon color with green reflections offers aromas of ripe apples with herbal undertones offering a fruit-filled palate and spicy finish.