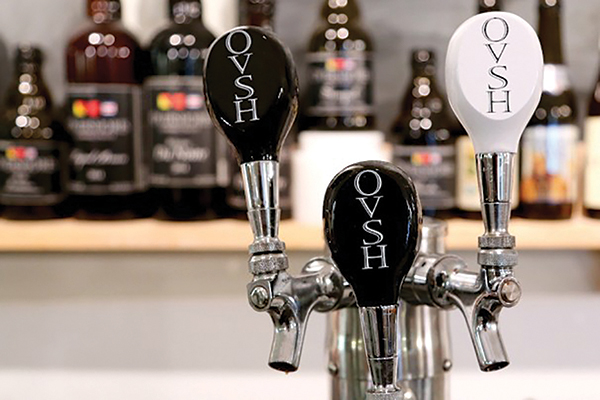 Overshores Brewing Co. of East Haven expanded their Belgian-style portfolio into Massachusetts, making it the fourth market they have entered in less than 18 months. Their beers are also available in Rhode Island, Connecticut and Washington, D.C.
"We are so excited that New England is becoming a hotbed of Belgian style beers. There's a lot of people burning out on IPAs and looking for something that is still rich and interesting and goes with food, but isn't super malty or super hoppy. That's what we do," said Overshores Brewing Co. Founder and CEO, Christian Amport. "It's all about the yeast."
Overshores beer will be distributed through Revolution Beverage (RevBev), as part of a joint venture by Horizon Beverage of Norton, MA, Quality Beverage of Taunton, MA, Williams Distributing of Chicopee, MA and Girardi of Pittsfield and Athol, MA.