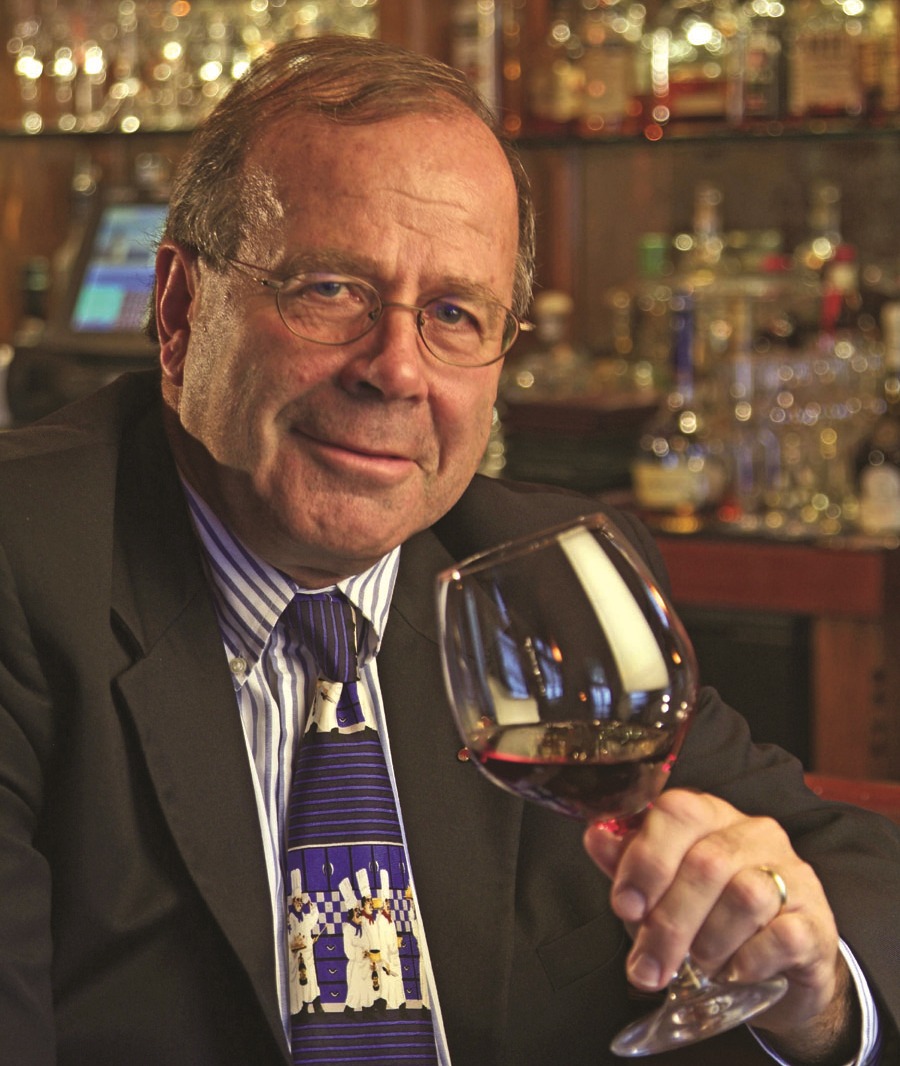 By Len Panaggio
Here it comes again; the holiday of holidays, our favorite all-American holiday, Thanksgiving! More and more, families are opting to take the tradition out of the home and into restaurants to give Mom a break. As this trend has grown, it has become big business for operators and retailers.
A big question that I get asked seemingly every year from friends and colleagues alike is, "what wines work best with a traditional Thanksgiving meal?" While I've recommended a host of varietals in the past, including Gamay, Riesling and Pinot Noir, I am always in search of interesting new pairings that will work with almost every aspect of the holiday meal — which is tricky, because typically this meal is a cornucopia of flavors that are usually all over the map.
In this year's search for some interesting wine to have on your list or shelves, I have really enjoyed tasting Cabernet Franc and find it a wonderful suggestion to complement the rich, hearty foods served on Thanksgiving. Cabernet Franc is grown primarily in the Loire and Bordeaux regions of France. In Bordeaux, it is used as a blending grape and in the Loire, it stands alone. But, those wines that come from the regions of Chinon and Bourgueil are the real stars in my opinion!
Cabernet Franc also grows closer to home in California and Washington, as well as in Italy and in other select areas of the world. In the U.S. and in Italy, it is used for blending to create Bordeaux-style wines. I have tried several varieties from California and some of my favorites include: Lang & Reed, Chappellet, and Justin, to name a few.  Just recently, I enjoyed a selection from Chinon produced by Charles Joguet.
Over the years, I've heard winemakers rave about the virtues of this grape. Sadly, it has not been embraced by the public quite yet, but with the willingness of consumers to try different varietals, this wine will surely become a star. The timing is perfect because as we move into cooler, if not colder weather, consumer consensus is that reds are the wines to drink and heavier foods need heavier wines. Most likely, you already have a form of Cabernet Franc in your inventory as a standalone or as a Bordeaux or Bordeaux blend.
Cabernet Franc is very aromatic with hints of violets, lavender, raspberries and black currants; all attributes that make it a great blending wine. It also has an herbal and spicy note to it and tends to be lighter in body than cabernet sauvignon, less tannic with moderate acidity, which is critical to pairing with food.  It is a perfect complement to sage, rosemary and root vegetables, which make it a natural on the holiday.
Cabernet Franc also works with many other foods including some seafood, so you are not locked in to serving it for one or two days. Another plus is the cost — Cabernet Franc is an undervalued wine, so placing it on your list or on your shelves will not break the bank. Those from the Loire are priced exceptionally well.
I think as restaurateurs and retailers, we are all looking for wines that possess many good qualities at a reasonable price. That is how we win customers over, and repeat business is the true measure of a successful operation. And, as I always say, our guests and customers are looking for our willingness to offer them something new and different.
Len Panaggio's career in food and wine spans more than three decades as an owner and as a beverage director at some of the top restaurants in Rhode Island. Currently a hospitality consultant, Len is a graduate of the University of Rhode Island and has attended the Culinary Institute of America Master Sommelier program and the Sterling School of Service and Hospitality.