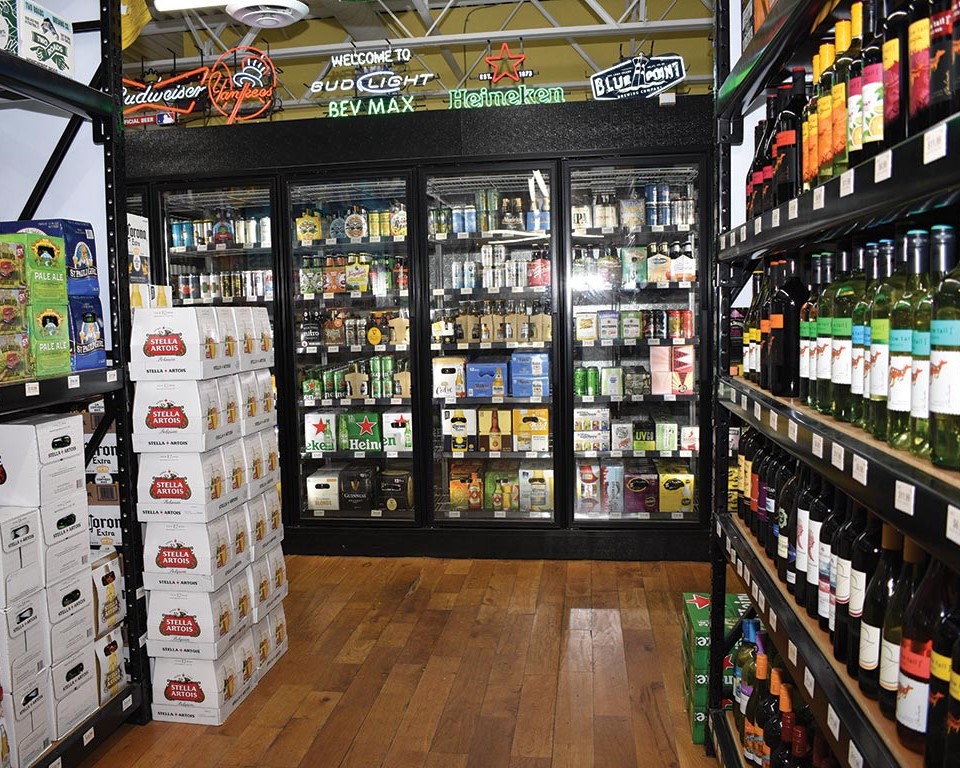 Park City Wines & Liquors
345 Huntington Turnpike
Bridgeport, CT
Square footage: 5,000
Years in operation: 5
By Sara Capozzi
When the Hong family purchased their package store on Huntington Turnpike in November 2015, the 5,000-square-foot space seemed like a good investment. Its central location in a plaza with a mix of other businesses would allow for plenty of foot traffic with ample parking, as well as a range of shoppers coming in for the anchor retailers.
The location was part of the BevMax franchise when they purchased it. The Hong family opted to change its name to Park City Wine & Liquors in April 2018, reflecting Bridgeport's historic moniker, Park City, named so for its many recreational spaces. Beardsley Park, among them, is within a short walk from the store.
Andrew Hong, Co-owner and Manager of Park City Wines & Liquors, joined his parents, Sung Chul and Juliet Hong, in the family business after graduating from UCONN. Andrew had worked in package stores since the age of 18, which gave him a strong foundation for the role.
"I really got into the sales part and the marketing," Hong said. "Making these displays brings in sales as well … I've learned a lot in the past few years, especially managing the store now, doing the orders, taking care of the invoices, looking at the sales history."
Now a couple of years in, Hong has built up the shop's craft beer selection and said he is constantly on the lookout for new items to entice customers. Popular products with shoppers include "sweet stuff," he said, like Moscato wines and imported beers like Heineken, Modelo and Corona. A top-selling spirit is Hennessy Cognac, while sparkling wines from Luc Belaire and Moët & Chandon Champagne are also current consumer mainstays.
Park City Wine & Liquors shoppers also gravitate toward labels backed by celebrities, singers, rappers and artists, he said, including new brands such as Wiz Khalifa's gin, McQueen and the Violet Fog and Post Malone's Maison No. 9 Rosé.
To ensure customers have the best shopping experience, Hong and his parents put an emphasis on friendly customer service. And, he said, keeping the space neat and orderly with aisles that are well-marked and easy to shop is imperative.
They recently added large signs denoting each aisle number, enabling shoppers to better find what they are looking for with spirits, wine varietals and wine locations called out. Those improvements help showcase selections while making shopping easier.
"We take a lot of time to make sure the store's clean and organized and make sure all the display cases are always filled and looking good," he said. "I try to make the signage as easy as possible." Customers will also find competitive pricing on a wide variety of popular items, along with sales on select products each month.
Like many package stores who found their essential roles elevated as on-premise venues were closed for shutdown due to COVID-19 precautions, Hong has experienced an uptick in sales since March. "Lately with the pandemic, it's been very consistent," he said. "It's fortunate that we've been working. The warm weather helps a lot also."