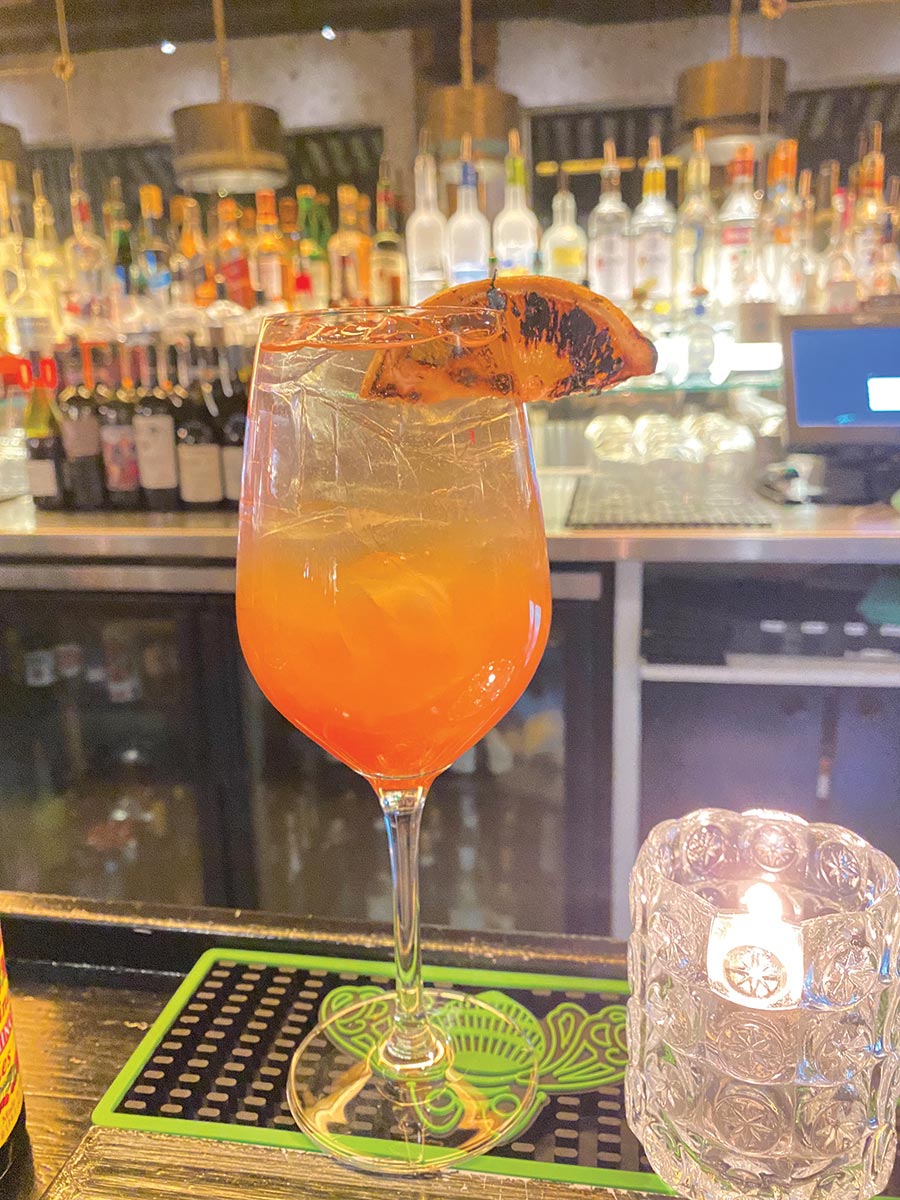 Pasta Beach
195 Wayland Avenue
Providence, RI
With locations in Newport, Boston and Providence, Pasta Beach brings the best of classic Italian cuisine to New England. At Pasta Beach Providence, guests will find a diverse, seasonal menu of traditional favorites consisting of cicchetti or small bites, antipasti, pasta dishes, calzones and pizza, along with entrees that include vegetarian-friendly, vegan and gluten-free options. To drink, the venue offers a curated beer and wine list with plenty of Italian favorites to accompany its fresh menu items for dining inside or outdoors with its wide doors that open out onto the sidewalk. Its crafted, seasonally switched-up cocktails and whole or half wine bottles can go with curbside takeout orders or delivery too.
Bartender: Alex Fiorentini
General Manager: Dan Wedlock
Cocktail: Wayland Winter Spritz
Ingredients:
» .5 oz. fresh pear puree
» 4 oz. Cascadia Dry Hard Apple Cider
» 1 oz. Aperol
» Dash of fresh lemon juice
» 4 oz. Zardetto Prosecco
» Topped with soda water
» Garnish: fresh grilled orange
Method: Build in a glass with ice: pear puree, cider, Aperol and lemon juice. Stir. Top with Prosecco and soda water and garnish with a grilled orange.
"This winter we made a menu using fresh pears, grilled fruits and even some Vin Brulé for those cold nights sitting outside," said General Manager Dan Wedlock. "We use a fantastic Prosecco [brand] called Zardetto, which we actually have on tap. The cocktail featured here is Pasta Beach Providence's 'Wayland Winter Spritz,' which is one of the many spritzes we offer."