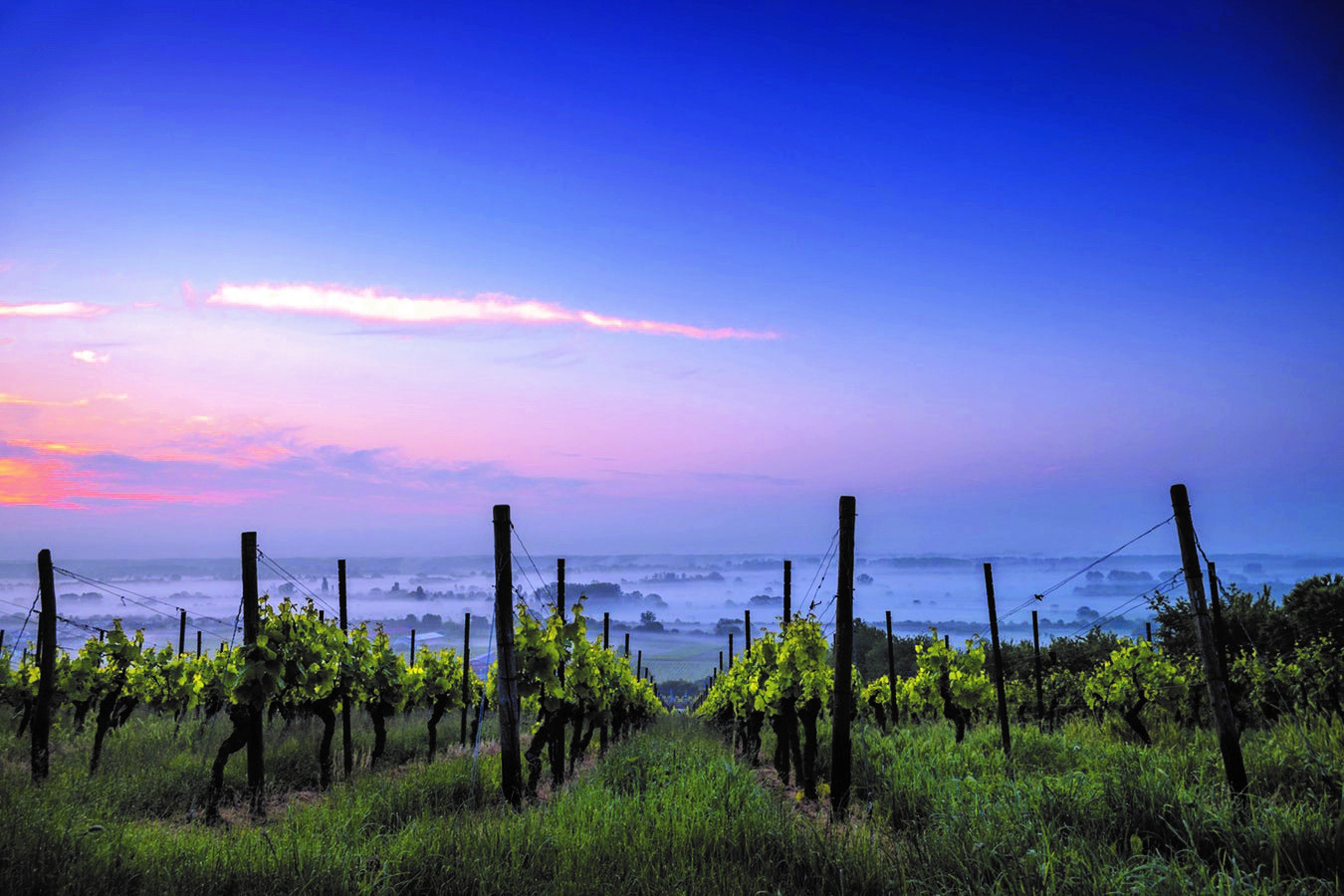 8 Things to Know entering Rosé Season 2019
By Jeff Siegel
---
Jason Hisaw, a sommelier who is the Texas state portfolio manager for distributor RNDC in Houston, has been selling rosé a long time. And he has never seen the pink wine business quite like it is in 2019. "It's completely piloting through the sky, and there is no slowing it down," says Hisaw. "These days, you need a rosé if you're going to be relevant in the wine business. And I know no one would have said that in years before."
So yes, the rosé boom is still booming —much to the surprise of many of the people selling it. It's one thing for rosé to be trendy, but trends happen all the time. Remember Moscato? In this, few expected rosé to hang around as long as it has—and, perhaps even more surprisingly, pink wine may well be entering the mainstream.
"Every year, it seems like I have to ramp up our rosé selection," says Amy Mundwiler, the Wine Director at Maple & Ash, a Chicago steakhouse. "And I have to find more rare rosés. We just can't have one or two any more."
Know these eight things about rosé as the new vintages hit store shelves and restaurant wine lists:
1
Sales show no signs of slowing. Rosé's 2018 increase far outpaced any other category, including the still popular red blends category. And as rosé thrives, White Zinfandel—once the U.S. pink wine staple—slides further, down 8% in value and 10% in volume.
---
2
Big Wine is into it. Large suppliers are getting into rosé in the way it once embraced White Zinfandel. Charles Bieler, who makes rosé for three brands—his family's Bieler Pére et Fils in Provence; Charles & Charles in Washington state, and Three Thieves in California—says the proliferation of grocery store pink has been one of the biggest surprises he has seen as part of the rosé boom. Big producers, many of whom were late to rosé, seem to be catching up with two, three, even four different brands spread among their lineups.
---
3
Previous vintages matter. The rule of thumb for rosé was not to trust older vintages, and certainly nothing older than two years. But no longer, says Patrick Mata of Olé Imports, a leading Spanish wine importer. "We see accounts and consumers buying rosés from prior vintages," he says. "Now we get phone calls from retailers and restaurants asking if we have 2016 or 2017 rosés that age well." Several distributors said this was the first year in memory they didn't need to close-out the previous vintage.
---
4
Rosé is no longer an "afterthought." In many wine regions, rosé was historically produced by "bleeding" off a portion of red wine juice, a practice which results in red wines with greater concentration. Rosés made this way—the saignée method—are bolder and much darker in color with lower acidity. As the demand for rosé has grown—specifically the Provence style of rosé with its pale pink hue and high acidity—producers are setting out to make rosé intentionally, and as a result, the quality is better. "Winemakers are growing grapes specifically for rosé, and not making it from juice left over from something else," explains Jed Boyar, wine buyer for Dandelion Wine, a small shop in Brooklyn. This gives rosé great freshness and more savory notes, he adds, which is the style most rosé consumers are looking for today.
---
5
Premiumization is coming. The other rule of thumb for rosé in the old days? There was no need to spend more than $10 for a quality bottle. In 2019, though, expect prices for typical rosés to range from $12 to $16, with significant growth in more expensive pink wines, including $50 and up to $200. And, notes Boyar, $20 rosés may be worth the extra cost in a way that $20 red wines aren't. "The more expensive rosés are more interesting, as they should be because they are more expensive," he says. Adds Mundwiler: "Consumers are willing to pay more based on where the wine is from and who is making it"—something else she hasn't necessarily seen in year's past, and that moves rosé squarely into the mainstream.
---
6
California is ramping up production. Provence, the spiritual home of rosé, still tops consumer preference, say those who work on- and off-premise. But production of California rosé is increasing rapidly. First, there's more of it being made, and second, wine drinkers who associate California with quality reds and whites want to stick with California wine as they make the move to rosé. And, for those hipsters who can find what little there is of it, Austrian rosé, made with the Zwiegelt grape, looks set to be the trendiest pink in 2019.
---
7
Producers seem committed to keeping rosé "rosé". That is: fresh, crisp and light, and not heavy, hot and oaky. In other words, the sort of thing that happened to Chardonnay. "No, the wine business hasn't screwed rosé up yet—although anything is possible," says Dandelion Wine's Boyar with a laugh. Other retail and restaurant buyers agree with his assessment, since rosé's selling point—besides its picturesque color—is its lightness and freshness.
---
8
Keep an eye on pink periphery. Rosé's spiritual homeland of Provence has done a bang-up job of maintaining market share and image while the rest of the industry churns out more pink wines to catch the wave. This may be the summer we see whether the power of pink truly extends to other beverages.
Big spirits suppliers adding pink to their portfolios include Beefeater and Malfy gins; and Three Olives and Svedka vodkas. The Svedka entry is especially interesting as the liquid contains 5% rosé wine and the 2019 launch has been supported by ads with cheeky taglines like "Vodka with a Wine Fetish."