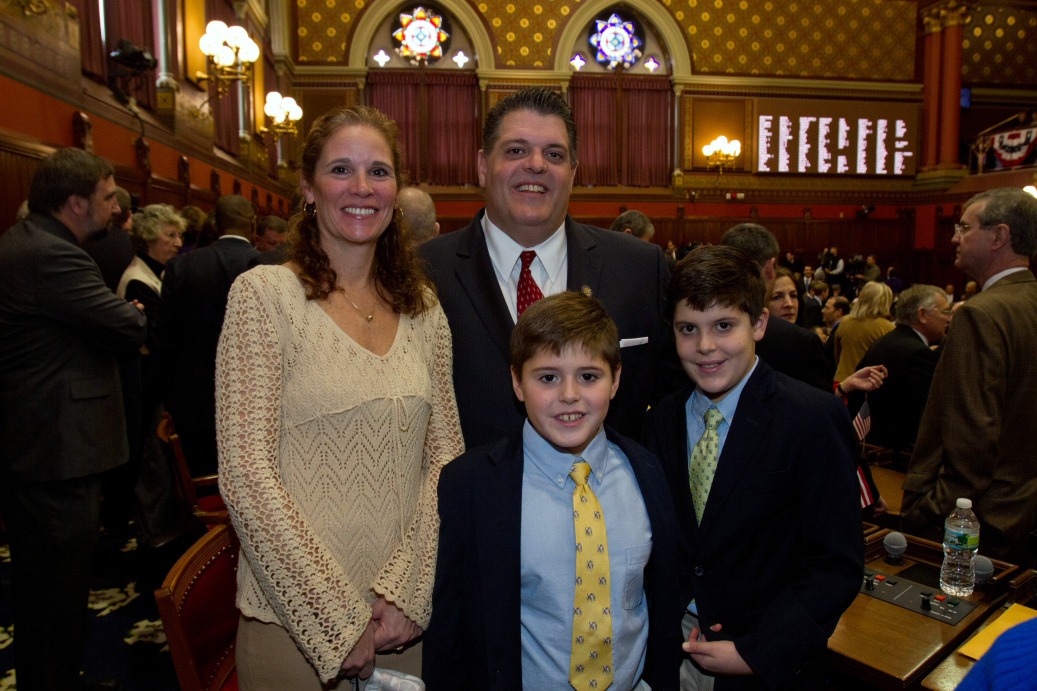 Aims to create "Employer Bill of Rights"
By Lauren Daley

Connecticut restaurateur David Rutigliano is now State Representative Rutigliano (R), currently serving his first term in the Connecticut General Assembly representing the 123rd District, which covers the town of Trumbull. Rutigliano officially started his career in politics on Jan. 9 after winning the seat in the General Assembly on Nov. 6. He defeated Democratic challenger Tom Christiano, 5,767 votes to 4,606, according to the Trumbull Patch. Rutigliano now serves on the Legislature's Human Services, Insurance & Real Estate, and General Law Committees.
The Trumbull resident is also a member of the Trumbull Board of Finance and the Chairman of the Government Relations Committee for the Connecticut Restaurant Association.  A graduate of Johnson & Wales University and chef by training, he has been in the restaurant business for 16 years. He is a part-owner of the Southport Brewing Company, which has five restaurants in Connecticut, and will soon open a sixth, called Nola, in Norwalk.
As this session kicks off, some Connecticut lawmakers are revisiting a proposal to increase the state's minimum wage—but Rutigliano is staunchly against it, saying it hurts employers. "I'm going to fight the minimum wage-raise tooth and nail," Rutigliano told The Connecticut Beverage Journal. "Connecticut servers make more hourly than any service (people) east of Nevada. Our servers make $25 an hour with their claimed tips."
The minimum wage in Connecticut—without claimed tips—is $8.25 per hour. It has not been raised since 2010, according to the Hartford Business Journal. The bill, sponsored by Sen. Majority Leader Martin Looney (D), would raise the current rate to $9 on July 1, and to $9.75 an hour on July 1, 2014, which would give the state the highest minimum wage in the country, according to the Hartford Business Journal. The bill also calls for requiring the state labor commissioner, starting July 1, 2015, to adjust the minimum wage by the percentage increase in the consumer price index for urban wage earners and clerical workers in the northeast region, according to the Associated Press.
"A lot of times in the restaurant business, we're on the defensive. We're like, 'Leave us alone; we'll handle it; stay out of our business,'' Rutigliano said, but "there are some issues I want to tackle." Besides his minimum wage increase opposition, Rutigliano said he's going to propose an Employer Bill of Rights, as well as look at "some work that needs to be done on worker compensation issues, and there's a poorly-written paid sick-leave bill."
"The bill says if you have 50 or more employees, you have to pay employees on sick-leave. But you end up counting hours…It's a mess…There's some language in there that needs to be cleaned up. Employers need some rights in these situations. That's why I'm proposing an Employers Bill of Rights, so we would draw consensus on exactly what rights employers have," he said.
Rutigliano was also a member of the Competitive Alcoholic Liquor Pricing Task Force that was commissioned last year by Gov. Dannel P. Malloy to study alcoholic law in Connecticut and surrounding states. They submitted their final report to the General Assembly in December. Rutigliano said he "can't see anything being done on that issue this session," but is proud of the work done by the Task Force. "We disproved a couple of myths. We proved that alcohol is not more expensive in Connecticut than in surrounding states. We clearly debunked the myth that quantity discounts would help consumer costs," Rutigliano said. However, while he's a restaurateur by trade, he said his job now is to help the town of Trumbull and all of Connecticut— not just those in the hospitality industry.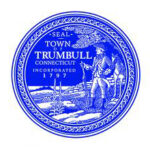 He said that he decided to enter politics to "give back to my community
"I ran on a platform for opportunity for Connecticut. Connecticut is losing 18 to 34-year-olds," said Rutigliano, who has two young sons with his wife, Michelle. "We're driving our young people out. Being in the restaurant business, I hire kids in high school, {they} stay through college, but more and more, over the past 10 years, I hear, 'Mr. R, I'm leaving.' Not just the town, but they're leaving Connecticut… these kids end up in North Carolina, Florida, Colorado. We need to keep our young people in Connecticut."