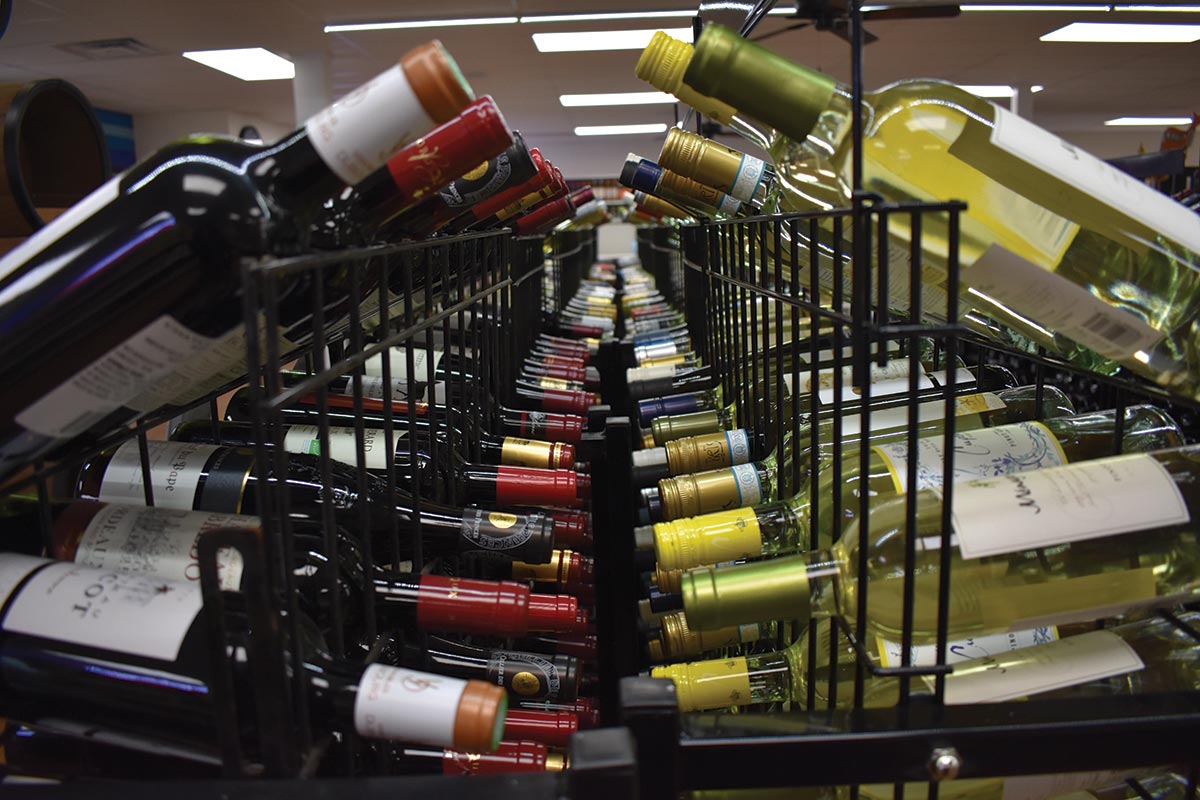 Ken's Wine & Spirits
240 New Hartford Road
Barkhamsted, CT
Square footage: 5,500
Years in operation: 2 months
By Sara Capozzi
How to be the most successful liquor store in town? Try being the only liquor store in town.
That's what Ken Patel has found with his latest venture, Ken's Wine & Spirits. Located on Route 44 in Barkhamsted, a town of just over 3,700 people, it's the only package store for miles.
"This town doesn't have any other [package] stores. This is the only one permit for this town," Patel said. "That's the reason I picked it up, plus I found it's a good property so I bought the property and turned it into a package store."
Patel took his 17 years of experience – he's owned Normand Wine & Spirits in Winsted since 2001 and used to own Super Discount Liquor in Torrington – and put it into this latest store. He completely refurbished the existing 9,000-square-foot building inside and out within six months. In the first five weeks since Patel opened the new retail space, business has been going well, with sales surpassing what he'd anticipated.
So far, Patel said, wine sales in all categories have accounted for 65-70 percent of sales in the new location, especially high-end wines and Champagnes. Craft brews are also popular, along with established spirits brands such as Tito's Handmade Vodka, Smirnoff, Jack Daniel's and Fireball. Ken's also offers a varied selection of bourbons to please customer palates.
"And if somebody asks me [for a product], I try 100 percent to get that item if it's available in the market," Patel said. "Whatever I don't have I have it in a day or two. Right away I order it for them and keep the customer happy. That's why they keep coming back."
Patel said he sees many different types of customers day to day – most are not shared with Normand Wine & Spirits. The new store gets its own repeat shoppers.
"We see a lot of new faces here," Patel said. "Some are my old store customers, they come and check me out here – how I'm doing and what the store looks like. Eighty percent I see are new people, either people living here or traveling through."
Patel said he often sees customers who are not from the state passing through, who say they like the lower prices, such as recent patrons who stopped in on their trip from Hartford back to Albany, New York. Patel is also hoping to see more customers in the warmer months who are spending the day at popular Westhill Lake.
Since opening in September 2018, he says customers have been happy with the store. "When they step into the store, they love it because everything's brand new," he said. "And this location is very easy in and out on top of Route 44."