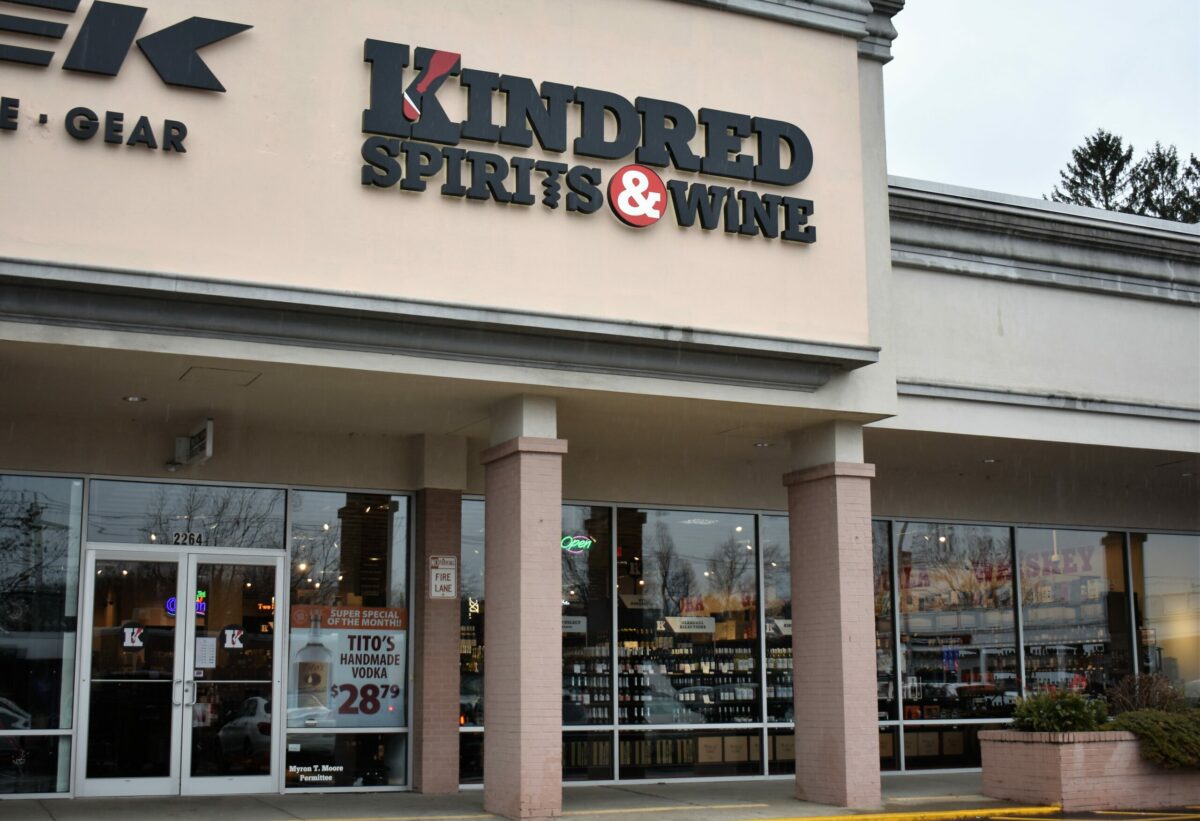 Kindred Spirits & Wine
2260 Black Rock Turnpike
Fairfield, CT
Square footage: 3,000
Years in operation: 19 years
By Sara Capozzi
Kindred Spirits & Wine Owner Myron Moore opened the first location in his now-network of four stores shortly after relocating to the state in the early 2000s. "I was actually a lawyer in New York City and I changed careers," Moore said. "I moved to Connecticut and decided to turn a hobby into a new career."
Moore owns Kindred Spirits locations in Fairfield, Monroe, Westport and Shelton. He purchased his first store, the Monroe location, in 2004, when a friend who owned the store decided to sell. In 2005, Moore purchased Kindred Spirits' Fairfield location, followed through the years by the Westport location in 2017 and Shelton in 2018.
At first, all the stores had different names, but when Moore purchased the Westport location in 2017, he decided to unite them under the one brand of Kindred Spirits & Wine. Each store caters to its local clientele, with shoppers from the neighborhood or from nearby towns. And no matter where they shop, "Luckily, they see our name and they know they can depend on our recommendations and staff and pricing," Moore said.
Moore runs the four stores with the help of 38 employees. Monica McCall has served as Wine Director in all four locations for the past five and a half years. WSET certified, she brings her experience from working in wine importing and distribution, alongside sales and marketing experience from time in the corporate world.
Guests have begun to expect the superior level of customer service the staff provides across the Kindred locations. "The first thing is greeting a customer when they walk in the door, making them feel welcome and asking them if they need any assistance in finding a selection," McCall said. "And we do a lot of the training of the staff in terms of knowledge about the product; I think that's important."
At the Fairfield location for this profile, its staff of 12 knows the many "regulars" by name. "We have a really friendly and knowledgeable staff," Moore said. "I think that really resonates with customers. I think they come in, we greet them and they know that they can ask us any questions."
Sales can be broken down into 55% wine, 20% beer and 25% spirits. IPAs, local craft beer and Mexican beer imports like Corona are top tastes, with ready-to-drink and pre-made cocktails trending. Sparkling wines, along with natural, organic and biodynamic wines, are best sellers in Fairfield as well. As the "sober curious" movement continues to gain steam, shoppers can find plenty of low- to no-alcohol alternatives, said Moore.
The staff tastes every selection before it is brought into the store. McCall said she's always sure to have a nice array of national well-known brands on the shelves. With those staples in stock, the team feels free to bring in more esoteric wines from all over the world for wine connoisseurs and people seeking wines they've experienced while traveling overseas.
"We really pride ourselves on a well-curated shelf, meaning there's something from everywhere, so if someone's traveling to Sardinia and they come back and ask do you have a Cannonau, a Vermentino, we have it," McCall said. "We specialize in having more on our shelves." Kindred Spirits is happy to cater to customer requests by placing orders for items if not found too. The shop also offers its own delivery service to customers within a radius of approximately 12 miles.