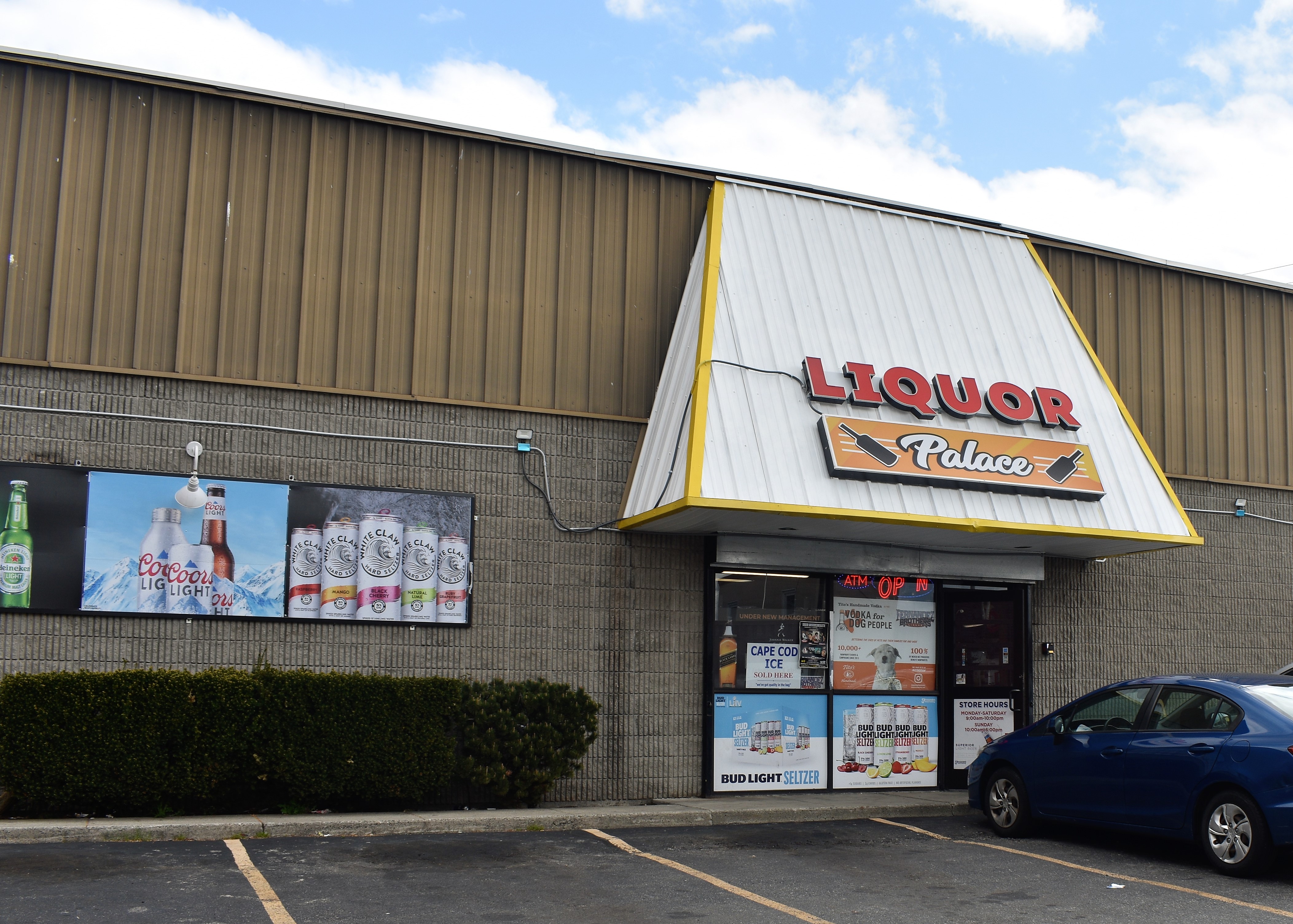 Liquor Palace
155 Broad St.
Pawtucket, RI
Square footage: 2,000
Years in operation: 1
By Sara Capozzi
Celebrating its one-year anniversary this spring, Liquor Palace continues to grow as it brings an exceptional selection of beer, wine and spirits to the Pawtucket community. Offering shoppers an easily accessible location on Broad Street, the 2,000-square-foot shop is owned by cousins and business partners Hevan Patel and Bobby Patel. The duo, who operate a number of stores in Massachusetts, including Muldoon's Wine & Spirits in New Bedford and Onset Village Market in Wareham, purchased the retail space in April 2021.
The store is the cousins' first joint venture in the Ocean State. Hevan Patel learned it was for sale from a broker he knows in the area; as he also owns the River Falls Restaurant in nearby Woonsocket, he was already familiar with the location. "I liked it because it came with real estate and I personally like buying businesses that come with real estate," he said.
The transition was easy for the Patel team, since the space was already an established beer, wine and spirits shop and move-in ready. "We did a few minor renovations inside, [such as] putting in more shelves and adding more product, but apart from that, everything else was done by the previous owner, so we didn't have to do a major renovation," Hevan Patel said.
Liquor Palace is run day to day by about four employees, including managers Harry Patel and Sasohik Patel. The store continues to grow its customer base by adding more SKUs and product lines to its inventory, expanding its selections of craft beer and wines. Harry Patel said the store's top-selling wines include J. Lohr, Santa Margherita, Barefoot, Apothic, Bread & Butter and 19 Crimes. Big beer is a top seller at the store, including Bud Light, Modelo and Corona. In spirits, vodka is perennially popular, along with tequila, especially the Don Julio and Casamigos lines, and Cognacs such as Hennessey.
The majority of Liquor Palace's customers hail from the neighborhood and shoppers appreciate the store's third-party app delivery services. The store also employs three local delivery drivers, who transport customer purchases within a 3- to 5-mile radius. The delivery portion of business makes up between 30% to 40% of the store's sales, according to Harry Patel.
While pricing has been increasing across the board due to inflation, Liquor Palace strives to offer the best selection of products at the lowest cost. "We stay competitive in the market on the price range — that's the number one driving factor for customers," Hevan Patel said. "And number two, we try to fulfill the demand. There are thousands of varieties of liquor and there is not one store who can carry all of them because of the footprint. Even a 20,000-square-foot store doesn't have everything on the market … the market is so big."
Hevan Patel said his team finds that paying attention to consumer requests translates into more business. "What we do is to start with our basic[s], like Smirnoff, Hennessey, the brands you have to have. But then we start asking our customers — what do you want? What do you normally drink? And if customers start demanding, 'Okay, I want this wine or this craft beer,' we try to order that within a week."
Between staying in tune with the latest requests to offering convenient service and delivery and a choice selection at value prices, Liquor Palace continues to add more happy customers and increase its bottom line. The cousins continue to expand; they opened another Liquor Palace in Groton, Connecticut, in May.