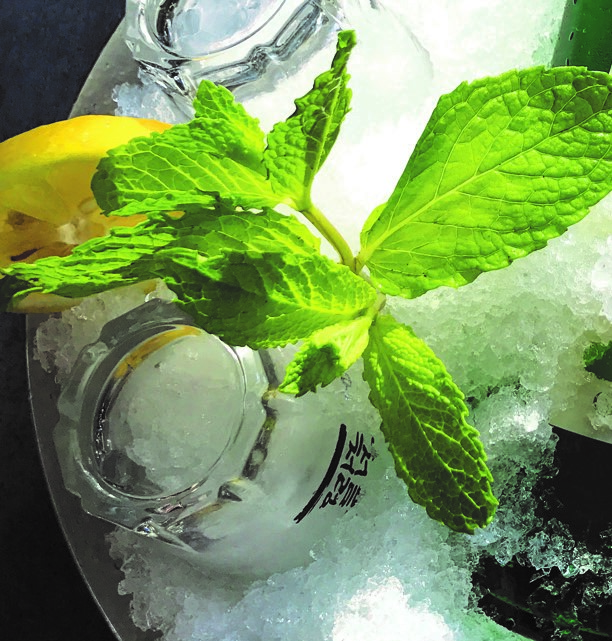 By Sara Capozzi
January brings a fresh slate and it is again time to start guessing what the next year will bring. We talked with a range of Rhode Island tastemakers to get an idea of where beverage trends are headed in the next year. Here are some of their predictions.
Brown Spirits, Tequila, Oregon
"In terms of spirits, I think brown spirits will continue to thrive," said Kyle Poland, General Manager, Circe Restaurant & Bar in Providence. "Not only bourbon, we'll see rye whiskey start to have a more prominent spot on the back bars of more restaurants here in Providence."
"Tequila really is starting to hit its stride in the area as well," Poland continued. "I think a lot of restaurants and bartenders are starting to have fun making different cocktails with tequila and realizing how diverse it is … Now that you have different reposados and añejos that are priced more affordably, we can price drinks and make drinks for cocktail menus, and we can even put a reposado in the well that's a good product, that's affordable and makes sense."
Poland expects demand will continue to increase for Oregon wines. "It's strong enough where we can have multiple brands from the area with multiple price points," he said. Poland also expects consumers will be more willing to spend top dollar for Napa Valley wines, including brands like Stags Leap, Rutherford and Mondavi.
Poland also predicts the Rhode Island consumer will continue to become more health conscious when choosing spirits, whether "they're looking for a gluten free spirit or a lower calorie option, such as [locally-owned brand] KEEL Vodka."
Health, Rosé, Sparklers
Elisa Wybreniac, Sommelier and Beverage Manager at The Coast Guard House in Narragansett, sees "health conscious wines, including organic, natural and low sulfite varieties" continuing to be in demand.
"The growth of rosé will carry on," said Wybreniac. "Our seasonal menu had four by the glass, all different regions, varietals and price points and were consumed and competed amongst one another at a fairly level pace." Popular rosés at the Coast Guard House include Cerasaulo d'Abbruzzo, traditional Provence style, a Long Island-based blend and Jean Maurice Raffault Chinon Rosé Cabernet Franc. Wybreniac also sees a "continued interest in sparkling wine" with the consumer to start "branching out from prosecco to Crémant or cava." Wine education will continue its attraction for consumers as well as professionals.
She also predicts that local products including craft beer, spirits, cider and wine will continue to be popular sellers.
Wellness, Cocktails, Orange Wine
Frank Martucci, General Manager, Beverage Operations, Twin River Casino, who also serves as National Treasurer, Board of Directors, United States Bartenders' Guild (USBG) and President of the USBG National Charity Foundation, sees worker health and wellness at the forefront of trending industry issues. He said bartenders will continue to become "more health conscious, be more conscious of their alcohol consumption" and focus on being more "physically and mentally fit behind the bar."
Martucci sees lower ABV cocktails and more sherry, amaro and mezcal offerings on menus as well as continued interest in tea [cocktail] trends over last year. He anticipates growth of single malt Scotch and "different barrel blending from companies, continuing to use different barrels to produce their spirits … marsala, sherry, port barrels." Martucci said, "guests will continue to base their buying [decisions] on authenticity of the product" with an emphasis on origin and ingredients in their marketing.
Martucci also thinks there is potential for orange wine (which is made with white wine grapes) to catch on more with consumers. "Is it finally time for orange wine to be the next rosé? 2018 will tell," he said.
Shochu, Natural Wines
James Marks, Chef/Owner of North Restaurant located in The Dean Hotel in Providence, forecasts that the Japanese spirit shochu will continue to gain more popularity to sip or stir.
"We continue to get excited about the possibilities with shochu," Marks said. "It is beguilingly simultaneously clean and complex with enough backbone to pair well with modifiers and yet still come through. We flavor ours with sakura blossoms that we picked and cured last spring, stirring it as a martini variation."
In addition, Marks said he thinks natural wines will continue to become more popular in 2018, attracting more consumers.
Local Producers to Benefit
Brent Ryan, President of Newport Storm and RI Brewer's Guild President said the local craft beer movement will continue to grow, as more and more craft breweries open in Rhode Island. "I see local [craft] beer becoming a larger portion of what's available both on- and off-premise," Ryan said. He anticipates consumers will continue to show interest in local brands.
He said 16-ounce cans will continue to gain popularity, both with local craft brewers and beer drinkers. Ryan anticipates Hazy New England style IPAs will become more in demand in 2018. He sees the potential for more craft breweries to "forgo retail" and "only sell their beers at their facilities."
Ryan sees high demand for craft spirits continue, and thinks gin will be the up-and-coming craft spirit. He also anticipates both distillers' and consumers' continued interest in using unique distillation processes and ingredients to create new expressions of whiskey.
"People are getting a little more adventurous with the spirits they're drinking," Ryan said. He predicts as people educate themselves more on spirits, it "will broaden the numbers and types of spirits people are buying." For instance, aged rum has grown in popularity recently, Ryan noted. "Now that a lot of craft distilleries have been around for a while, they are able to offer consumers older, more mature craft spirits," he added.
Rosé Growth, Health Conscious Millennials, Craft Focus
"First and foremost, I don't think rosé's going to stop. Sparkling rosé is riding the coattails of still rosés," said Len Panaggio, hospitality consultant. "There was tremendous growth this year."
Consumers, especially Millennials, are more health conscious and focused on the environment, Panaggio said. "Much like how people want to know where their food is coming from, they want to know where the grains in their bourbon or rye or whiskey [come from]."
Consumers are also looking for wines made from grapes that are sustainably, organically and biodynamically farmed. There are also trends toward wines with no sulfites added and vegan wines.
As far as beer, Panaggio believes IPAs will remain successful and grapefruit flavor in beer will continue to be popular. Retro cocktails made with the original classic recipes will continue to be in demand.
Panaggio also sees a continuation of the trend toward making ingredients in-house including flavored bitters, sodas and infused vodka and the movement toward breweries growing their own hops and barley.
"The movement toward craft stuff is ever broadening in the market place," Panaggio said. "People are looking for these things that other places don't have. Consumers want something different, they want something special."
Now and in the future, Panaggio believes producers must focus on continuously evolving to stay competitive in the industry. "Everything is changing so rapidly. And the smart operators will catch onto it and the guys that are passive are going to lose market share, I think."
Thoughts on trends? Email us.