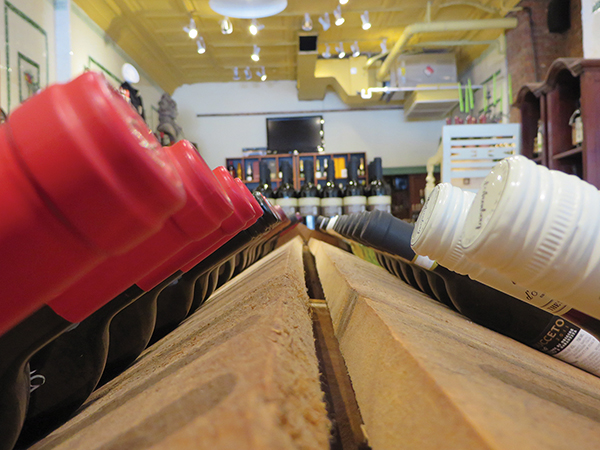 By Lauren Daley
There are a number of bills currently being considered by the Rhode Island General Assembly's 2015 legislative session that could affect the state's alcohol industry.
As of press time, the only bill that had passed is House Bill 5253, which amends the General Laws to remove the prohibition of the town of Barrington from issuing Class A licenses. In other movements, the Senate Judiciary Committee passed Senate Bill 0175 as amended and referred it to the House Judiciary Committee. This act would make the possession of powdered alcohol a crime punishable by a fine and/or imprisonment. House Bill 5250 was postponed at request of the sponsors. It would prohibit eligible recipients of direct cash assistance from using direct cash assistance funds for the purchase of alcoholic beverages, lottery tickets, or tobacco products.
The following bills have been recommended held for further study by various committees:
Senate Bill 0356
Would prohibit individuals from completing alcohol-server training requirements from online or internet sources.
House Bill 5428
Would permit the sale of farmer-winery products at farmers' markets statewide.
Senate Bill 0354
Would amend the current law so that a farmer-winery or a farmer-brewery may, under certain conditions, be licensed to sell wine/beer for off-premises consumption at a farmers' market, similar to that permitted in Massachusetts.
House Bill 5523
Would provide that a distillery producing 50,000 gallons or more of product would pay a licensing fee of $3,000. A distillery producing less than 50,000 gallons per year would pay a licensing fee of $500 per year. It would also grant a tax exemption on the first 50,000 gallons of distilled spirits produced and distributed in this state to any distillery that has been owned and operated in this state for at least 12 consecutive months.
House Bill 5178
Would permit class A liquor retail license holders to elect on four occasions annually to serve unlimited samples of wine products available for purchase from the licensee's outlet.
House Bill 5081
Would create a Wine Direct Shipper License for licensed producers in any state to directly ship a limited amount of wine to residents age 21 or older for personal consumption with oversight by the department of business regulation and/or the division of taxation with any violations punishable as a misdemeanor with a fine of up to $1,500 and/or imprisonment for a period of up to one year.
House Bill 5189
Would make the possession or sale of powdered alcohol a crime punishable by a fine and/or imprisonment.
Senate Bill 0255
Would make the possession of an alcohol without liquid device a crime punishable by a fine and/or imprisonment.
Senate Bill 0047
Would prohibit the use of direct cash assistance funds held on Electronic Benefit Transfer cards for the purchase of alcoholic beverages, lottery tickets, tobacco products and certain other products and services. The act would further provide for penalties for violations of the act and would take effect upon passage.
House Bill 5018
Would prohibit a recipient of direct cash assistance on electronic benefit cards from utilizing that benefit card at liquor stores, casino gaming facilities and various other adult entertainment establishments, and would establish penalties for violations by recipients. This act would also prohibit store owners from accepting the benefit card for the purchase of prohibited items and provides for penalties for violations, and would create a new criminal offense deeming such offenses as "fraud against the department of human services."
A full list of bills and amended or current text can be found at www.rilin.state.ri.us/Pages/Default.aspx.