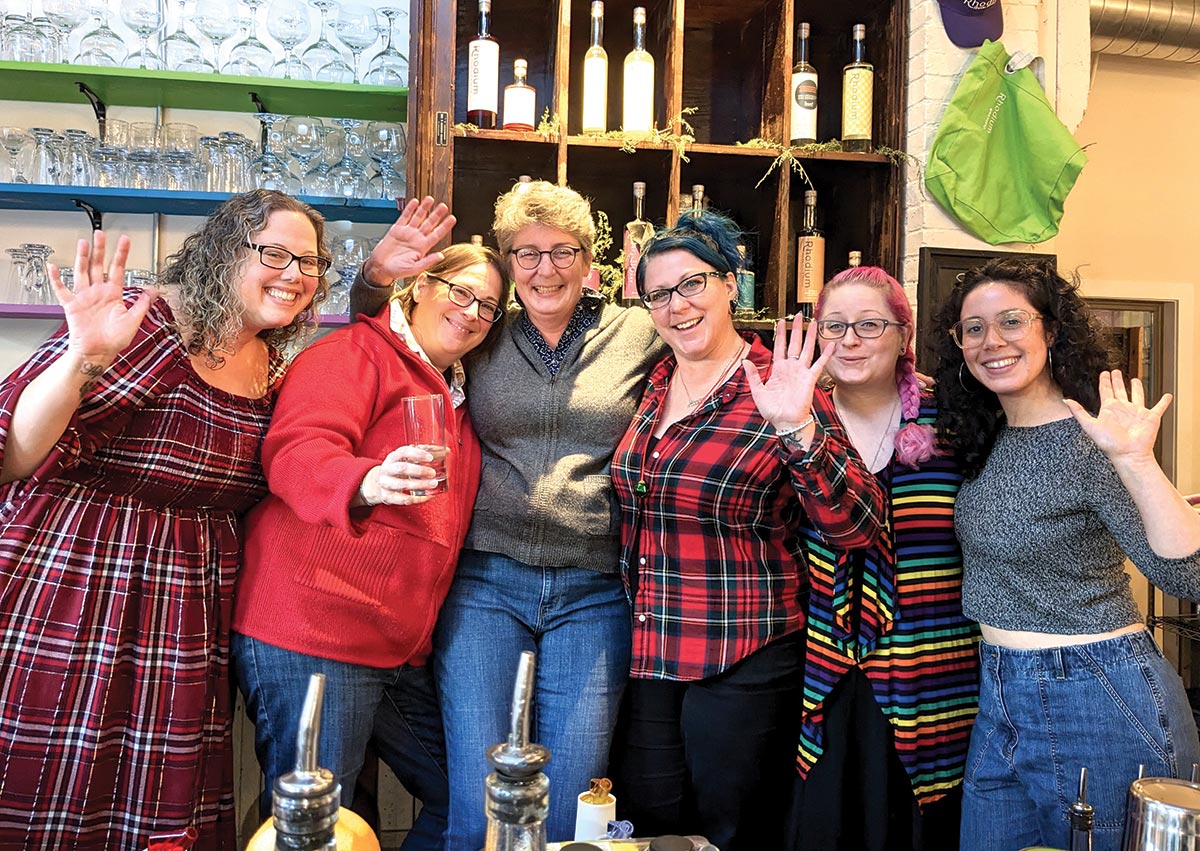 Rhode Island Spirits—the award-winning makers of the Rhodium spirits line of locally made gins, vodkas and liqueurs—hosted a final weekend of events at its Blackstone Avenue location in Pawtucket in preparation for a forthcoming move across town to a new location on Bayley Street, next door to The Guild brewing cooperative and event space. After close to four years, founders and owners Cathy Plourde and Kara Larson are looking forward to a larger space for its operations and tasting room. "Farewell to 59 Blackstone Ave.," said the owners in a message to customers about its final tasting room events hosted during the Dec. 16-18 weekend. "Join us in saying goodbye to our first home as we pack up and head off to our new spot." The team will reopen in its expanded space in March. New England's only LGBT-owned spirits brand, the Rhode Island Spirits line is crafted from local fresh, farmed or foraged ingredients and is gluten-free, organic, non-GMO and vegan, with all in the lineup but one certified kosher by RI Kosher. Rhodium Grapefruitcello Liqueur, Rhodium Limoncello Liqueur, Rhodium RI Red Vodka, Rhodium Coffee & Black Walnut Vodka, Rhodium Citron Vodka and Rhodium Forager's Gin are among its brands, all distributed in the state by Horizon Beverage Co. of Rhode Island – Copley division. Guests of the tasting room's last hurrah holiday celebration enjoyed cocktail specials, including a Cranberry G&T featuring Rhodium Gin and a Throwback Coffee Milk, first served four years ago.
The Rhode Island Spirits team says goodbye to its Blackstone Avenue location in a final weekend event: Keri Boisclair, Server; Cathy Plourde and Kara Larson, Owners; Amy Gravel, Manager; Natasha Botke, Server; and Whitney Sanchez, Server.
A Throwback Coffee Milk, made with Rhodium Vodka, which was first served four years ago when Rhode Island Spirits opened its Blackstone Avenue tasting room.