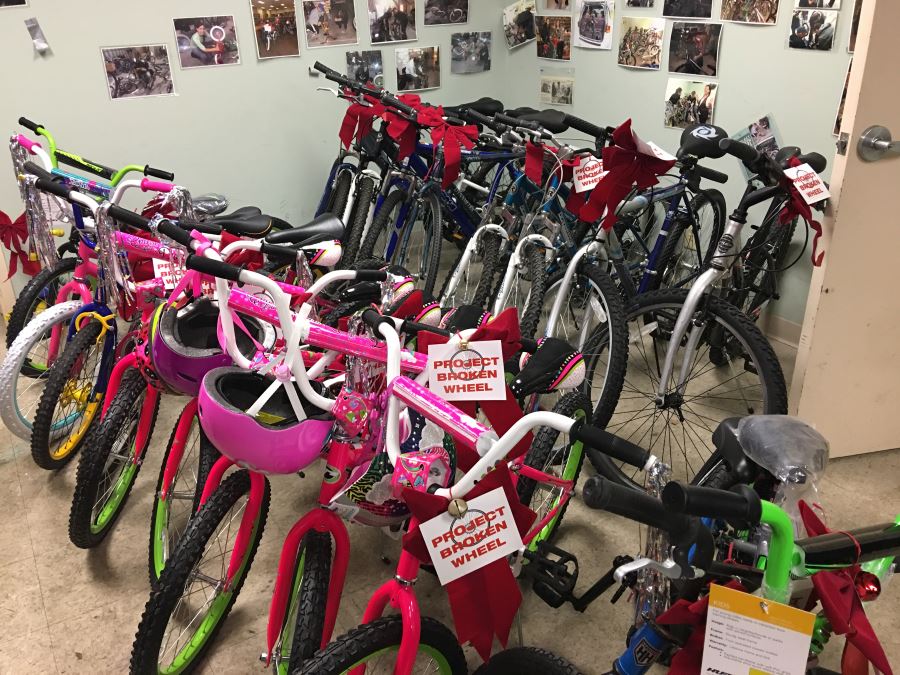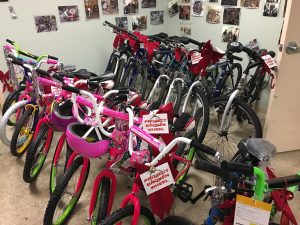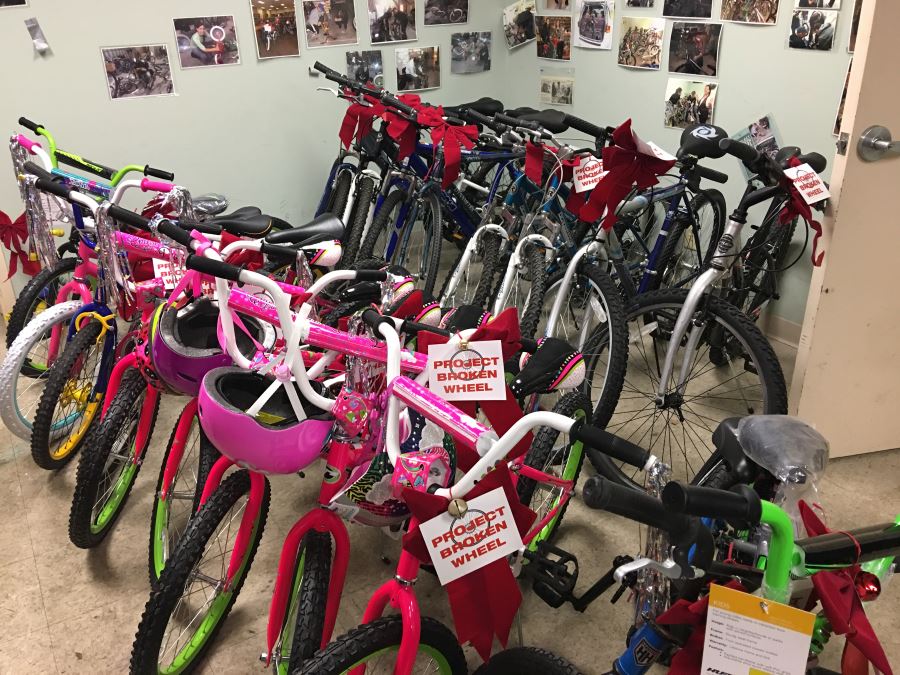 For the tenth consecutive year, Project Broken Wheel has teamed up with local community and law enforcement agencies by organizing a program to utilize their unclaimed lost or stolen bicycles. Deliveries began December 19, 2017 from Twin River Casino, allowing the program to reach the 1,000th mark of number of bikes donated.
The Twin River team, led by Frank Martucci, General Manager of Beverage Operations is comprised of Twin River employees and local hospitality industry friends and volunteers. "We take parts from each of the broken bicycles in order to make them whole again," said Frank Martucci, "Our employees really pulled together and were able to bring smiles to so many little faces this holiday season."
The two dozen "like new" bicycles are being donated back into the community just in time for the holidays. They include six bikes to Adoption Rhode Island in Providence, six bikes to Peace and Providence, six bikes to Good Neighbors in Riverside, and six bikes to the Pawtucket Police Department.