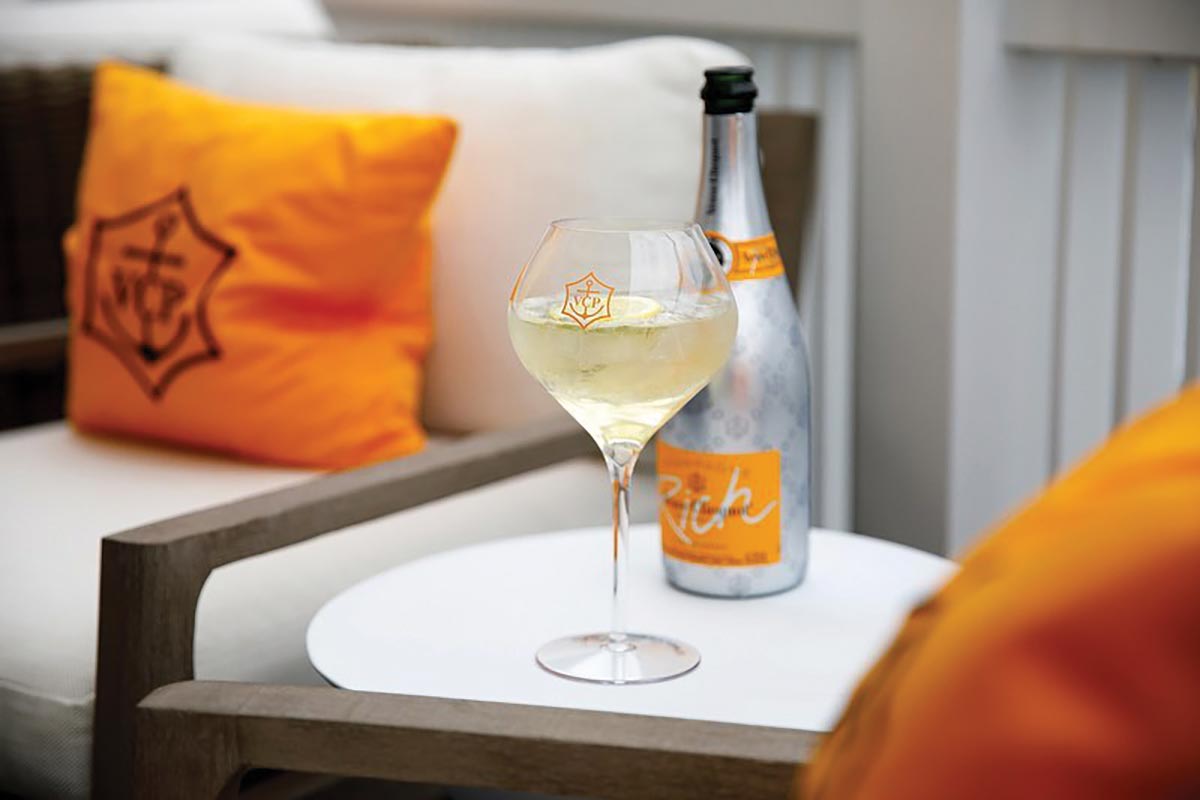 The Ocean House in Watch Hill opened up its summer seasonal luxury offering: The Veuve Clicquot Secret Garden. The summer-themed lounge combines Rhode Island outdoor dining with an array of Veuve Clicquot Champagnes served over ice with fresh ingredients. Lush boxwood hedges envelop the intimate outdoor Champagne restaurant that features white furniture and unobstructed ocean vistas. The summer menu features an assortment of out-of-the-box finger foods, including goat cheese popcorn, a seafood hot dog paired with radish slaw and citrus-apple mustard, house-made French macarons and cheese-and- charcuterie plates, as well as signature De'Longhi cafe cocktails and wines by the glass.
Called Champagne "swimming pools," customers can choose from a variety of Veuve Clicquot offerings accented with fresh fruit and herbs, sweet or savory.
Photo credit: The Ocean House.