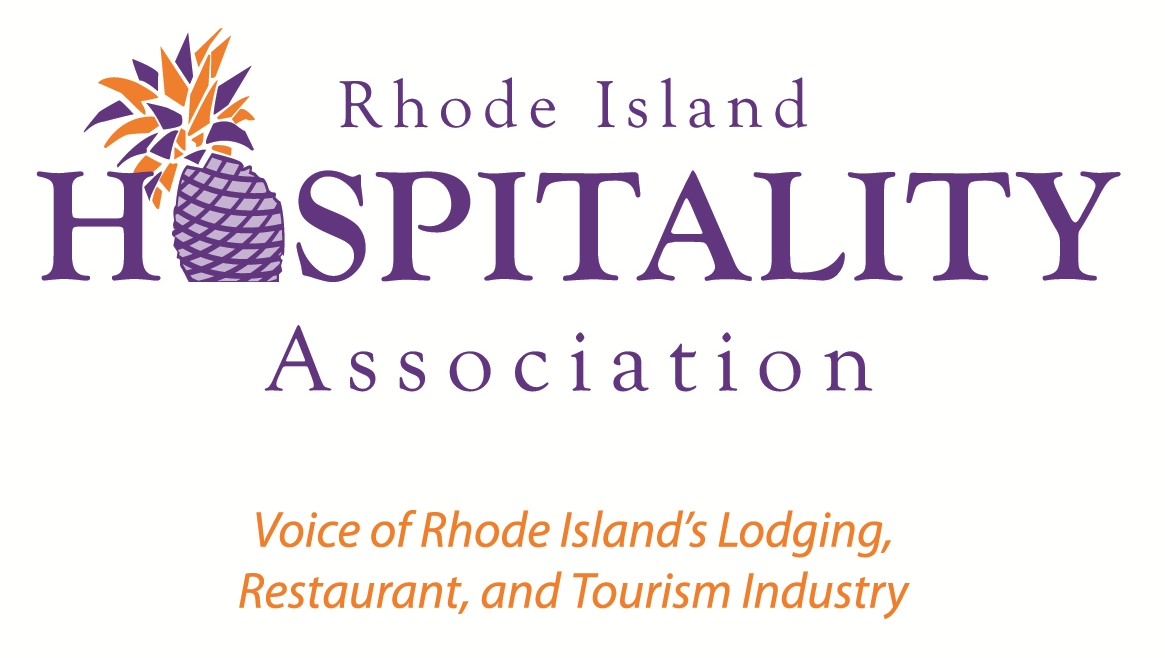 By Dale J. Venturini
As we close out another year and ring in 2016, I have been fortunate to once again celebrate the New Year on a high note. In December, we had one of the most celebratory nights in the hospitality industry, our annual meeting and awards event, "Stars of the Industry."
We were fortunate to have the First Gentleman, Andy Moffit, with us, as well as several mayors and state house leaders in attendance. While Governor Gina Raimondo could not be with us, she did issue a proclamation that designated an official Rhode Island Hospitality Week, an extra reason to celebrate!
We also launched a brand new hospitality initiative, "Random Acts of Kindness Cards." We all know that our industry is one of community, nurturing and helping each other. But, with the card, we are all encouraged to unexpectedly provide a kindness to a stranger. Whether it is paying for their cup of coffee in the drive through, giving someone an extra umbrella in the rain, or whatever else the opportunity might be, let's remind the public of our industry's caring and generous nature.
Our Stars of the Industry event brought nearly 600 industry folks together at Twin River Casino, to recognize and reward more than 80 of the brightest stars in the industry. We awarded the service, achievements and amazing attitudes of the best and brightest in our industry. Our winners hailed from organizations representing restaurants, hotels, tourism, politics and allied businesses.
I have often said that our industry is the backbone of our community. It's not only a financial cornerstone, but also part of the fabric that makes each neighborhood so unique and special. Well, that fabric is woven from the hard work, effort and talent that each of our award winners brings forth on a daily basis.
"Shoot for the moon and if you miss

you will still be among the stars." – Les Brown
Many of the awards feature employees of the year; others feature vendors, tourism entities, emerging leaders and lifetime achievers. They are our wait staff, line cooks, dishwashers, sales coordinators, department managers, event managers and others who ensure operations and guest service run smoothly every day.
I wish I could list each recipient by name in this column; but, there are simply too many and it would be a disservice to leave anyone out. However, I encourage you to take a few minutes to visit our website, rihospitality.org, and read through the 2015 winners.
Recipients in all but a few categories are nominated by their bosses, colleagues, and even their customers. There is nothing nicer than to have colleagues and friends deem the winners worthy of the industry's recognition. As we read through hundreds of nominations, similar themes emerged. Words like: mentor, teacher, dedicated, enthusiastic, and team-oriented readily surfaced.
While we may have recognized the work of 80 or so individuals and organizations, there are many more who work to make the hospitality and tourism industry in Rhode Island such a wonderful, vibrant and important community.
As we look to 2016, I encourage everyone to keep an eye out for the stars in your own businesses. Take the time to let them know you appreciate all they do to make our industry one of the best in Rhode Island. Remember, it costs nothing to show appreciation and what you'll receive in return is priceless.
Once again, congratulations to all of our recipients! Happy New Year!
Dale J. Venturini is the President & CEO of Rhode Island Hospitality Association. A veteran of more than 25 years in the hospitality industry, Ms. Venturini is considered by many to be the voice of the industry in the state of Rhode Island. She has been instrumental in improving the industry's educational and training programs in the state, as well as enhancing the bottom line of the business she represents. Ms. Venturini splits her time between the office and the State House, a constant presence for her membership.