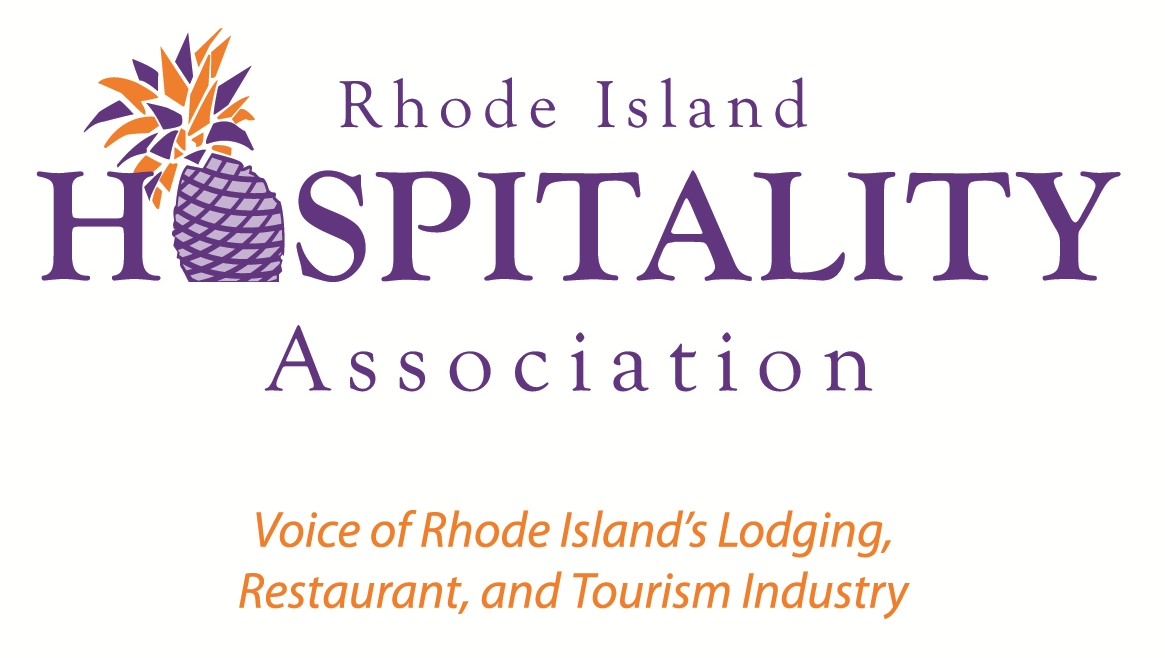 By Dale Venturini
We are only as great as our membership, regardless of the talent on staff or at the helm. Our industry continues to bolster the local economy and provide necessary jobs and funding from meals and beverage, sales and hotel taxes. Yet, the RI Hospitality Association struggles with obtaining the necessary funding to ensure the industry's future success.
We are not in the event business, but we regularly produce between two and four events each year as a mechanism to raise money. Planning and executing a successful fundraiser takes an enormous amount of staff time, which is especially difficult because our staff is small. As excellent and talented as they are, being diverted to fundraising takes away from their actual roles in the organization. However, this is all a very necessary part of the non-profit world.
Our membership has an extremely active core who regularly steps to the plate whenever the need arises. And, the need has arisen frequently over this past year as we held and attended fundraisers, and tried to raise as much capital as possible to fight legislative battles against out-of-state organized interests who sought to shut our industry down.
However, in the wake of many legislative wins, we are seeing a troubling pattern of disengagement within our membership. Either through lack of annual renewals or not providing funding to help us combat the threats to our industry, it seems there is a general consensus that we will accumulate legislative victories for the remainder of this year and into 2016 without additional funding.
I wonder if folks just don't believe that these threats are real or that the proposed legislation coming down the pike will simply fizzle out without support. I can assure everyone reading this column that this is not the case. This year, in addition to a number of additional wins, we were able to avert incredibly devastating legislation that would have increased labor costs by 300%.
But, buckle up; it's going to be a bumpy ride. We know that very soon, we will be up against another onslaught of proposed legislation backed by this outside labor group. From predictive scheduling, to additional wage increases, to paid sick time – we will have a fight on our hands.
Simply put, we are going to be outnumbered and outspent. And, unless members and those in the larger hospitality community step up, write checks, and get in the fight, I cannot guarantee that we will win. We are not a corporation, we do not have backers with deep pockets; we are a non-profit trade organization that is tasked with both defending our industry and helping it successfully grow and move forward. We cannot successfully do either unless we have adequate funding.
We are an organization that is reliant on membership dues in addition to local and federal grant money. So as the season of giving approaches, I'm hopeful that those within our industry will get in the spirit and will do their part to help further strengthen the Association. We really need the support of our members and of the industry as a whole in order to continue to represent hospitality's interests in the most effective way possible.
Dale J. Venturini is the President & CEO of Rhode Island Hospitality Association. A veteran of more than 25 years in the hospitality industry, Ms. Venturini is considered by many to be the voice of the industry in the state of Rhode Island. She has been instrumental in improving the industry's educational and training programs in the state, as well as enhancing the bottom line of the business she represents. Ms. Venturini splits her time between the office and the State House, a constant presence for her membership.