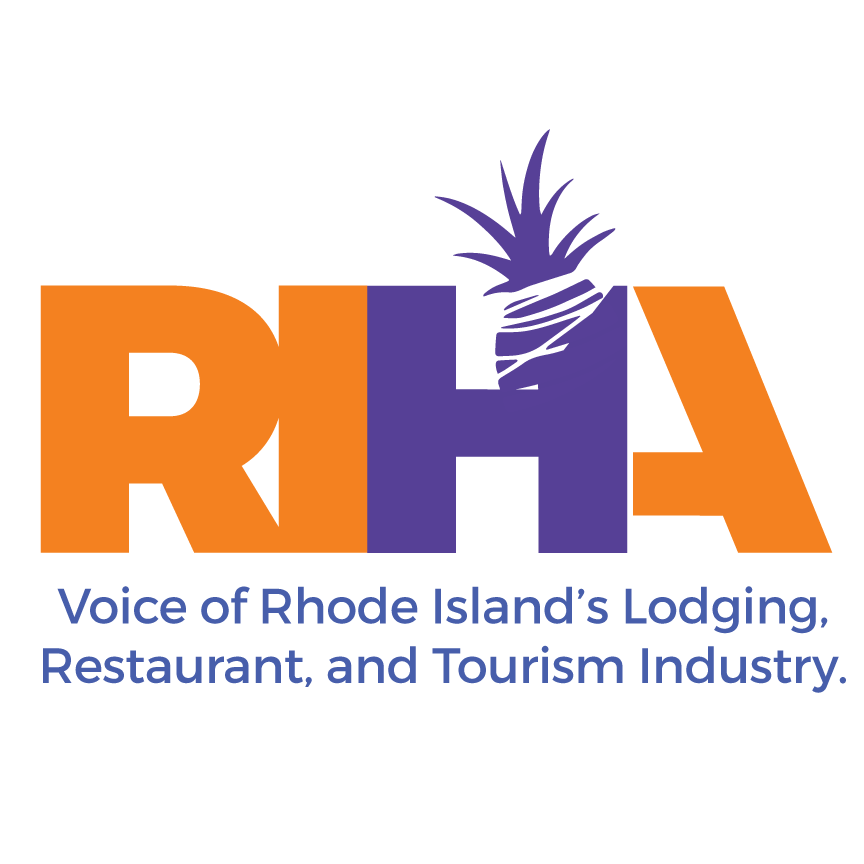 By Dale J. Venturini, President & CEO, RI Hospitality Association
No matter where you live, if you work in our industry, you've no doubt experienced or heard from colleagues that there is a definite shortage of hospitality help. As unemployment rates have decreased and the economy has gotten stronger, qualified and experienced workers are hard to come by. Exacerbating this is the rising minimum wage and, by proxy, most employers prefer to hire those with previous industry experience to minimize training time.
However, our biggest pool of potential employees – students – often come to us with no previous employment experience. Helping these emerging workers prepare for a job in the real world is something that the RI Hospitality Association (RIHA), through the RI Hospitality Education Foundation (RIHEF), takes very seriously. The core of RIHEF's mission is to educate and prepare our next generation of hospitality workers. The group also takes that mission to the next level, giving students the tools that they need to compete at the hiring table.
For the first time ever, RIHEF will host a unique event in November for students enrolled in ProStart (culinary and food- service management program run through the National Restaurant Association) or HTMP (hotel program run through the American Hotel & Lodging Association) hospitality programs at nine Rhode Island high schools.
This first-ever "Hospitality Student Career Conference," will take 150 of the top students and provide an intensive, interactive and informative seven-hour summit where they will learn from industry and higher-education professionals as they prepare to enter into the hospitality job market. Made possible through a Real Jobs RI Partnership grant, this event is a perfect example of the purpose of the RI Department of Education's PrepareRI initiative – to help prepare all RI youth with the skills they need for good-paying jobs.
The day starts with a talk-show-style forum. Alumni of both ProStart and HTMP programs who are currently working in the hospitality industry will be interviewed by a moderator regarding their challenges, opportunities, and where and how they have found success. The alums are all in their early 20s and are relatable role models for the students.
Students will then attend four break-out sessions that address topics including: Employer Needs, Higher Education Expectations, Communication Skills and a Student Roundtable. Students will be able to learn from hiring managers about what they look for in candidates, tips for success and how to best market themselves to offer life experience, commitment and reliability in lieu of industry experience.
In the Employer Needs group, students will hear from local-food-service and hotel employers about what they are looking for in ideal job candidates. The Higher Education Expectations panel will feature college professors who will provide insight into what they expect of incoming college freshman, common mistakes that they see freshman making and provide recommendations on how to have a successful college experience. The Communication Skills session will provide students with tips and tools they can use to improve their communication skills. They will learn about the importance of body language and tone of voice, and learn the skills to help ace job interviews. Finally, the Student Roundtable will allow students to share their thoughts, ideas and challenges with employers, advisors and mentors.
The jam-packed day will close out with a fun job interview role-play skit in which students will see firsthand a demonstration of good interview skills versus poor communication when applying for a job. This improv-like setting will allow for free-flowing dialogue and the opportunity to enact real-life job interview scenarios.
Remember, our emerging workforce represents some of the best and brightest in our industry and it won't be long before they grow into our future leaders. To learn more about the RI Hospitality Education Foundation, please visit www.rihospitality.org and choose the Education/Training tab.
Dale J. Venturini is the President & CEO of Rhode Island Hospitality Association. A veteran of more than 25 years in the hospitality industry, Venturini is considered by many to be the voice of the industry in the state of Rhode Island. She has been instrumental in improving the industry's educational and training programs in the state, as well as enhancing the bottom line of the business she represents. Venturini splits her time between the office and the State House, a constant presence for her membership.