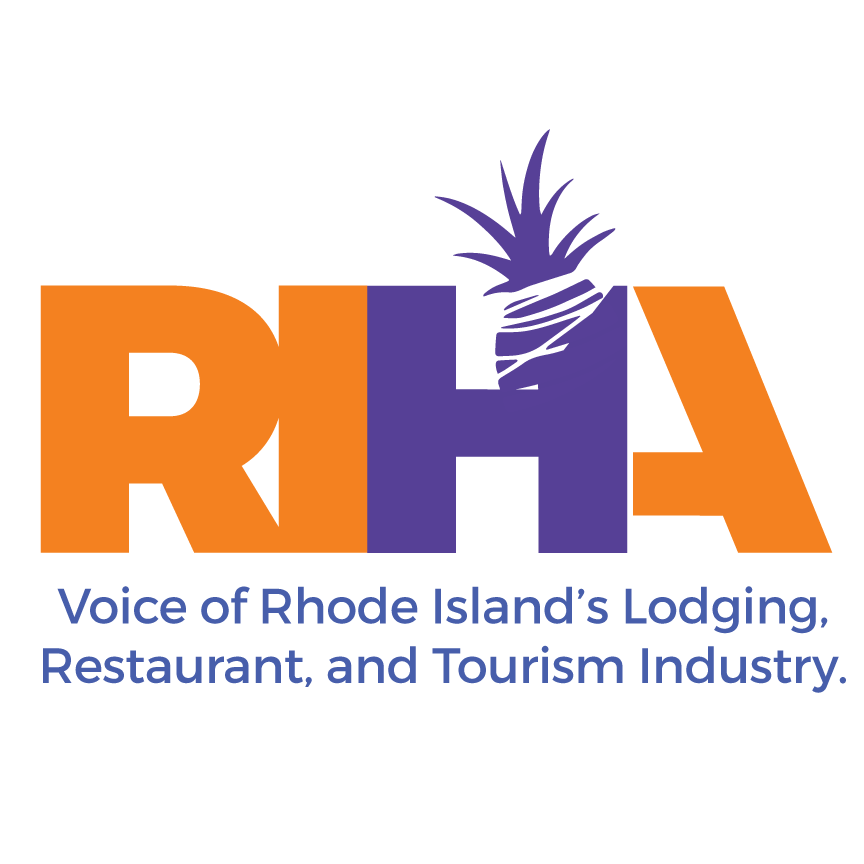 By Dale Venturini, President & CEO, RI Hospitality Association
Hope everyone had a wonderful summer filled with rest, relaxation and rejuvenation and is now raring to go! We are fully in the season of giving – no, not the holidays – but, an even more stressful time of the year, the political season. Now is the time when donation dollars are incredibly important and can absolutely affect the outcome of a political race. I know it's hard to continuously open a checkbook and make donations, but the reality is, you can either pay some now, or pay a lot more later, if the candidates that are not pro-hospitality business lose their elections.
So many new candidates have surfaced in the primaries and we'd all be foolhardy to simply overlook anyone who is running for political office right now. Simply put, in the primary, there is a strong possibility that at least some of our pro-business incumbents will fall due to the groundswell of a particular political movement. Our primary elections have never been more important than they are this year. The Rhode Island primary is on September 12 and this election is more crucial and more important than the general election in November.
Anyone who is able to get out to vote on primary day needs to do their civic duty and vote according to their conscience. For those that don't take this day seriously, remember, no Monday-morning quarterbacking will be allowed come November.
With such a pervasive climate of political divide, political fatigue is a very real scenario at this time of year. And, while we are all getting inundated with polling calls and door visits from volunteers or potential candidates, it's important that we don't allow ourselves to let this become white noise. It's easy to do, and I know as well as any of you that when my doorbell rings on evenings and weekends, I really don't feel like answering it. But, taking the time to speak to candidates or their designees and asking their position on the topics that are relevant to our industry is definitely time well spent. Election time is often called the "silly season" and while I understand the sentiment entirely, nothing should be taken more seriously this year than our local and national elections.
Hospitality continues to be one of the biggest economic drivers in Rhode Island, employing more than 80,000 people. We want it to remain a vital cornerstone of our state's economy, giving thousands of folks an opportunity and a pathway to a well-paying career. There is no doubt that we will once again face out-of-state, special interest groups again this upcoming legislative session.
We've been fortunate to be able to hold off the most egregious of bills due to past lobbying efforts, testimony from our membership and, most importantly, leadership in the legislature which has found balance and compromise in advocating for the rights of businesses as much as the rights of workers. But, any upset to this delicate balance of power on Smith Hill could spell disastrous consequences for the viability of our industry.
What can you do? Understand which politicians running for office truly understand the value of our industry. A fair and balanced approach is much more preferable to radical, sweeping views that are usually not well thought out and have one particular interest in mind. Make sure the candidate you choose to vote for has a balanced approach and is not approaching politics to make changes for the sake of making changes.
Our industry is a growing and evolving environment that contributes millions of dollars in tax revenue to the state and is a model of job creation locally and across our nation. This is due to every hospitality business owner who does his or her part to keep Rhode Island's economy strong. Vote for your right to continue to operate a prosperous business. Vote for a better and stronger industry. Just vote.
Dale J. Venturini is the President & CEO of Rhode Island Hospitality Association. A veteran of more than 25 years in the hospitality industry, Venturini is considered by many to be the voice of the industry in the state of Rhode Island. She has been instrumental in improving the industry's educational and training programs in the state, as well as enhancing the bottom line of the business she represents. Venturini splits her time between the office and the State House, a constant presence for her membership.