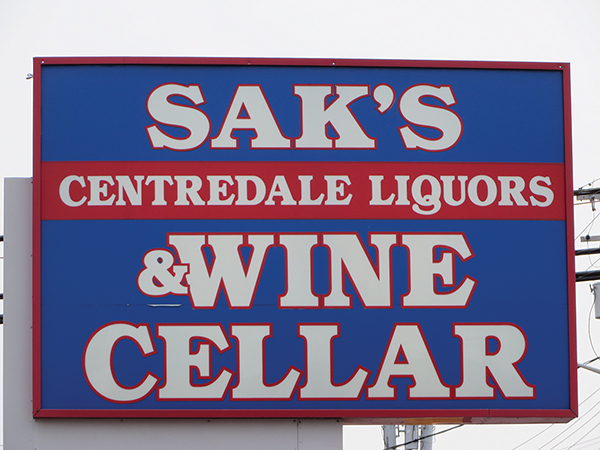 Sak's Centredale Liquors & Wine Cellar,  2069 Smith St., North Providence, RI
Square footage of store: 3,000
Years in operation: 65
By Bob Sample
In this age of social media and the Web, internet review sites seem to attract more than their share of complainers. It's pretty remarkable then, when you run across a business that hasn't received unhappy reviews online. One such place is Sak's Centredale Liquors & Wine Cellar, now in its 65th year in business.
Sak's wows its North Providence customers with exceptional service to keep them coming back and give them reason to post in the positive. "We take pride in providing friendly, knowledgeable advice and service that is the envy of our competitors," said Sak's owner, Tom Saccoccia, who took over the store when his father, Frank, and uncle, Pasquale, both retired in 1985. "Working here is a way of life – not just a job – and I've never really wanted to work anyplace else."
Saccoccia enjoys meeting his customers – both regulars and newcomers alike – and helping them find what they need. The hours are long, he says, but he derives deep satisfaction from carrying on a family enterprise.
"We do a fair amount of advertising, but most of our new customers come to us through word of mouth," he said. "What's particularly nice is, I'm now waiting on some third-generation customers of Sak's."
Saccoccia has worked to instill that same level of dedication into his staff. Besides Saccoccia, two full-time employees and seven part-timers work at the store. Saccoccia puts them through rigorous training, and in the ever-changing spirits world, a person needs to constantly learn new things.
"Back when I first took over the store, our business was very much focused on beer and hard liquor," he said. "Now, the majority of my business is in wine." To that end, the store is equipped with a climate-controlled wine cellar. Customers have plenty of questions about wine, Saccoccia said, and he challenges his staff never to have a customer query go unanswered.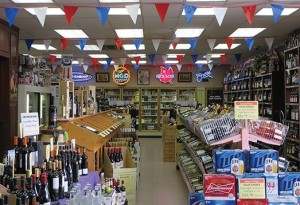 "Without letting out our secrets, we're always trying new things here at Sak's," he said. "We continue to do a fair amount of print advertising – as do our competitors – but they advertise a lot of the same things. We promote different kinds of wine – varieties our customers might not have tried before."
Although customers come from throughout the Providence area to shop at Sak's, it's primarily a neighborhood store – so Saccoccia makes sure he gives back to the community. There is a high concentration of senior complexes and assisted living centers in the area, and Sak's helps through monetary donations and gift baskets for fundraisers.
"We're not the biggest store in the state, but we're one of the oldest and we work hard to be the best," he said.