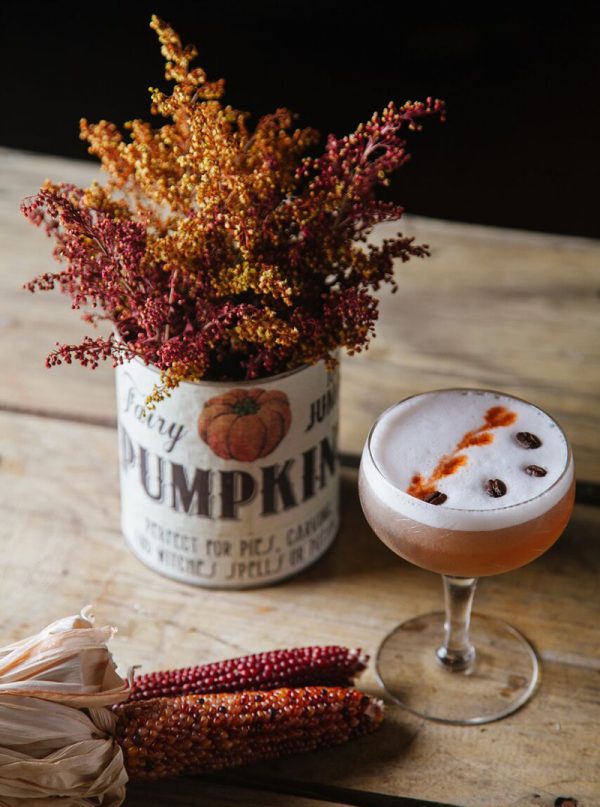 If making grandma's sweet potato casserole is not daunting enough, try your hand at a handful of inspiring seasonal cocktails.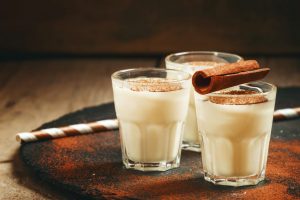 Pumpkin Pie Delight
1 ounce D'usse VSOP Cognac
1 ounce Disaronno
1 heaping bar spoon of pumpkin pie mix
½ ounce heavy cream
1 whole egg
Directions: Place all the ingredients into a mixing glass. Dry Shake the mixture (shake without ice so as to 'whip' the Ingredients together). Then shake again with ice. Strain into a rocks glass without any ice. Top with freshly grated Cinnamon.
Full Harvest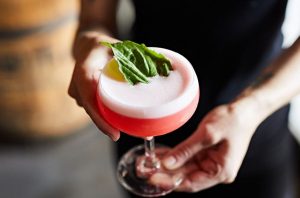 Created by Shaun Meglen of Péché
2 oz Basil Hayden
.75 oz Limoncello
.5 oz Orange juice
.25 oz Lemon juice
.25 oz Cinnamon simple syrup
1 dash of Cranberry bitters
1 egg White
Shake hard with ice. Serve up in coupe glass.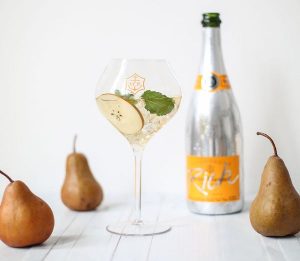 Veuve Clicquot Rich + Pear + Mint
5-6 large ice cubes
1-2 slices of pear
2-3 mint leaves
Veuve Clicquot Rich Champagne
Pour Veuve Clicquot Rich Champagne over ice cubes and garnish with pear and mint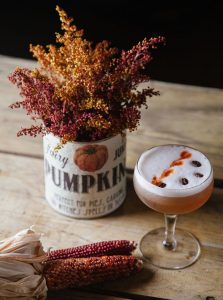 Pumpkin
Created by South House, Smitty
2.oz Slow & Low Rock & Rye Whiskey
.75 oz Aquafaba
.75 oz espresso pumpkin spice syrup
.75 oz lemon juice
Method: Combine all ingredients in shaker tin with no ice. Dry shake cocktail for 20 seconds. Add a handful of ice cubes, and shake vigorously on ice for 15 seconds, strain into glass. Optional garnish: a few espresso/coffee beans, and a dash of bitters. *Vegan-friendly cocktail*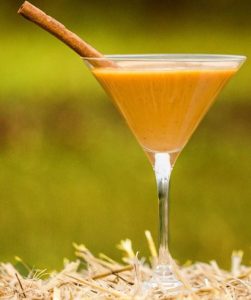 RumChata Pumpkin Pie Martini
2 oz RumChata

1 oz Vanilla Vodka

1 oz Pumpkin Syrup (or substitute 3 tbsp Pumpkin Pie Filling)

Cinnamon

Shake with ice and strain into a martini glass; sprinkle with cinnamon.