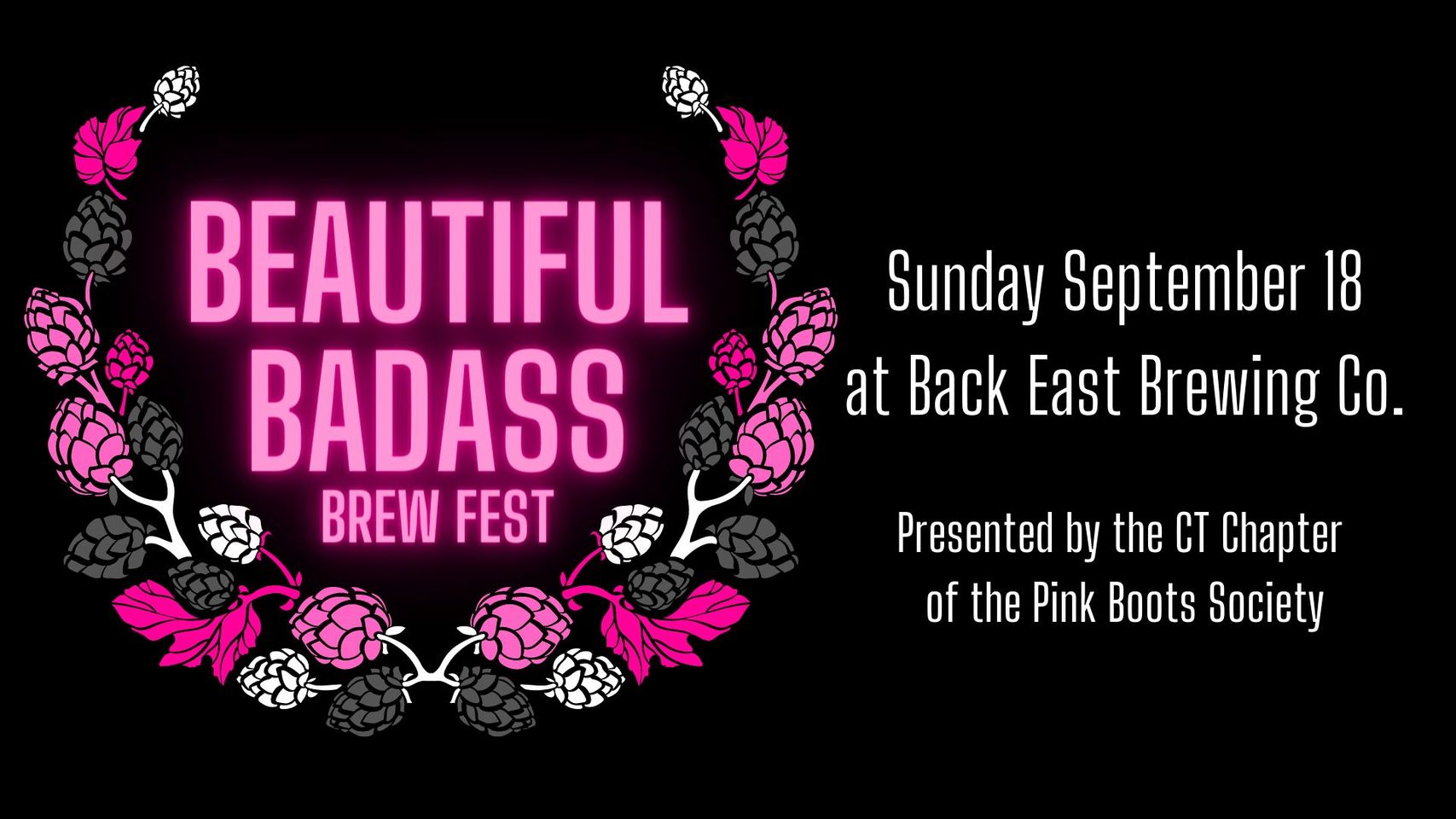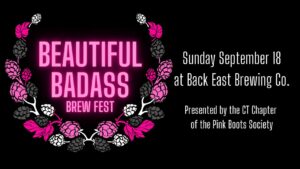 WHAT: The Connecticut Chapter of the Pink Boots Society will host the first Beautiful Badass Brew Fest, celebrating women and non-binary people who work in the state's fermented brewing industry, at Back East Brewing Co. in Bloomfield on Sept. 18. Guests will enjoy beer from a number of local craft brewers TBA, along with food from Sambas's Cuisine and Square Peg Pizzeria. Musicians Ali Kat and DJ Sonia will perform live during the afternoon. The mission of the Pink Boots Society is to assist, inspire, and encourage women and non-binary individuals in the fermented beverage industry through education. The Connecticut Chapter has teamed up with Back East Brewing to fund a scholarship through the Sacred Heart Brew School. The organization also provides educational opportunities to Pink Boots' members from various breweries, cideries, and more across the state.
See more information here.
WHEN: Sept. 18, 2022, 12:00 PM – 1:00 PM VIP Session
1:00 PM – 5:00 PM General Admission
WHERE: Back East Brewing Co.
1296 Blue Hills Ave
Bloomfield, CT 06002.