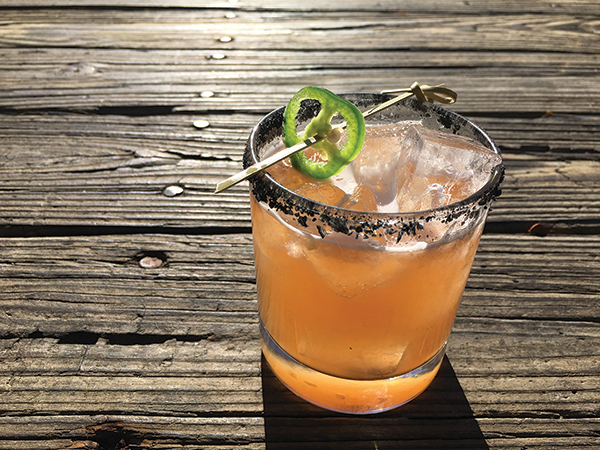 Engine Room
14 Holmes Street
Mystic, CT
Located in the restored Lathrop Marine Engine building with views of the Mystic River, the rustic-chic eatery serves up American comfort food, craft beers, and an extensive bourbon menu. Its cocktail menu offers taste profiles such as "Highbrow & Tart," "Deep & Elusive," or "Smooth & Tropical," helping customers choose among its creative offerings.
Bartender: Mariah Pfiffner
Cocktail: Naked Bones
Recipe: Mix
3/4 oz. Sotol Por Siempre
3/4 oz. Lunazul Reposado tequila
1/2 oz. Aperol
1 oz. lime juice
1/2 oz. pineapple juice
1 oz. house honey syrup (honey diluted with hot water), and three thin slices of jalapeño pepper muddled.
Shake hard. Strain over new ice into large rocks glass with black sea salt rim. Garnish with jalapeño skewer.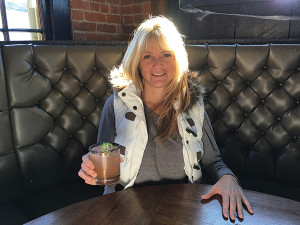 "Similar to a margarita, the cocktail is a little spicy, but the Sotol gives it a very unique green, vegetal flavor. Sotol is similar to tequila, similar to mezcal, but different from both," said General Manager Aaron Laipply. "It's refreshing and satisfying."