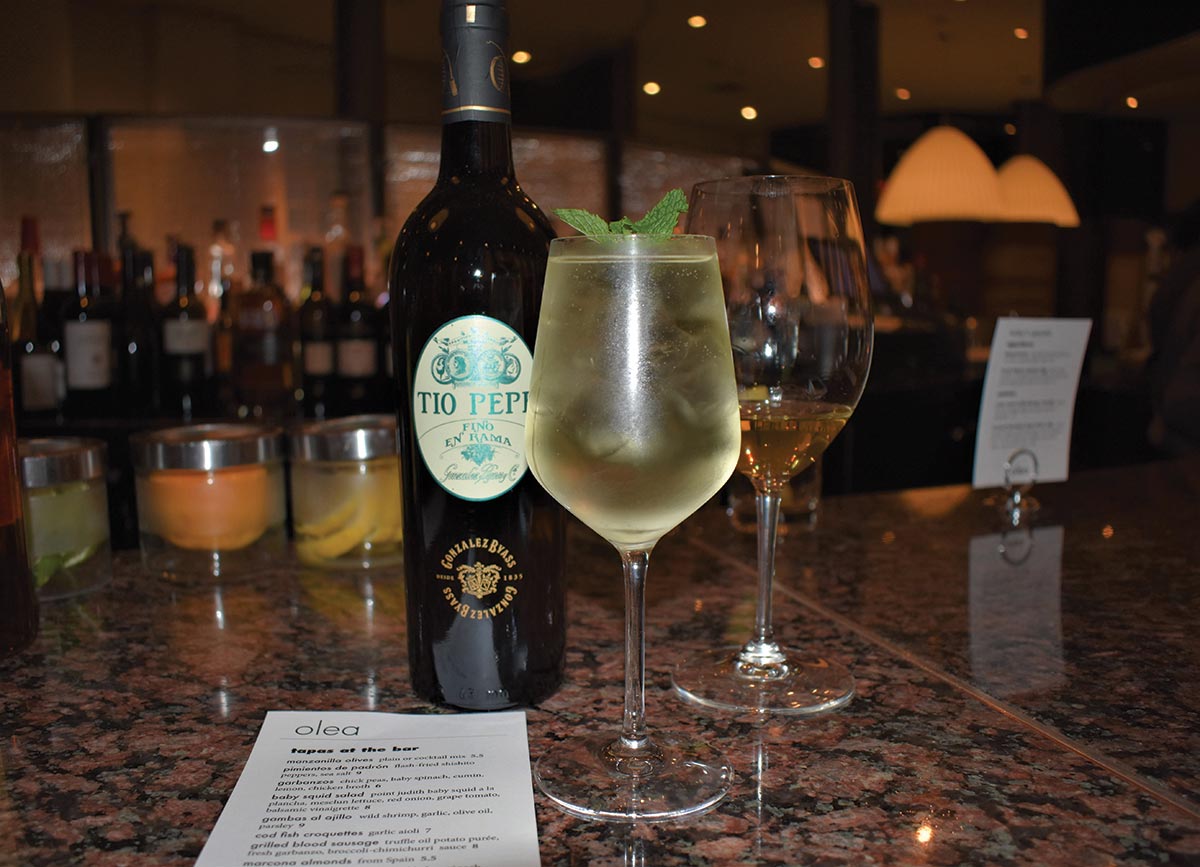 Olea
39 High Street
New Haven, CT
Chef Manuel Romero and the team at Olea bring Spanish and Mediterranean flavor to the heart of downtown New Haven. Seasonal menus feature a variety of tapas and larger plates created with an inventive take on traditional dishes, with ingredients sourced both locally and imported from the Mediterranean region. Olea often hosts special events highlighting fine wines, champagnes and spirits, and features an innovative cocktail menu to enjoy. This cocktail creation fuses the venue's recent visit from renowned sherry educator, Alvaro Plata, with its penchant for Spanish-tinged flavors.
Guest Bartender: Alvaro Plata, Master Sherry Educator and Brand Ambassador, González Byass
Cocktail: Tio & Tonic
Recipe:
» 2 oz. Tio Pepe Fino Sherry
» ¾ oz. The London No. 1 Gin
» ¼ oz. Bertina Elderflower Liqueur
» Tonic water
» Garnish: mint sprig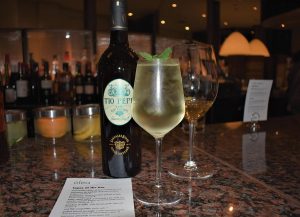 Method: Build ingredients in the glass over ice cubes. Top with tonic water.
Alvaro Plata, Master Sherry Educator and Brand Ambassador for González Byass, a sherry and spirits brand from Jerez, Spain, said he enjoys using sherry wine in his cocktails. "Great flavor profile, intensity in flavor, low addition of alcohol to the cocktail and versatility … that's why, coming from a country where the gin and tonic has been so popular during the last 15 years, I decided to make a twist and substitute part of The London No. 1 Gin for Tio Pepe Fino Sherry, in order to add a new profile of flavors, dryness and make this drink even better to combine with food," Plato said. "Adjusting the quantities … we can create a very refreshing, flavorful and easy-drinking twist of a classic. Cheers!"