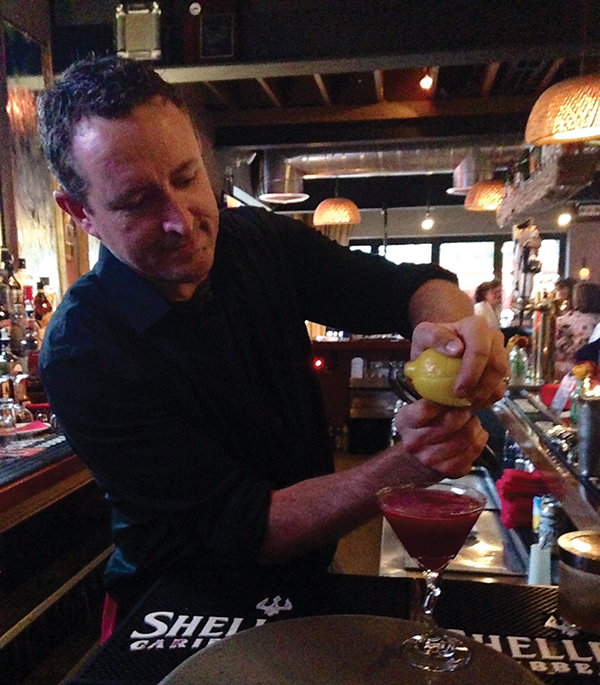 The Fifth Element, 111 Broadway, Newport, R.I.
The Fifth Element is a "casual-hip" dining destination shared by locals, destination diners and tourists alike. The bar and grill won a 2014 Newport Life designation for best "Date Night/Martini/Nightspot," while Chef Chris DePerro keeps the fare seasonal and fresh, which for summer includes spinach balls, fried oysters and sautéed crab cakes. The cocktail menu includes fresh fruits.
Co-Owner: Frank Doyle
Drink Name: Raspberry Ice Martini
Recipe:
Shake with ice
•  4 oz. Belvedere Citrus Vodka
•  1 oz. fresh house raspberry puree
•  Dash of fresh lime juice, dash of simple syrup
•  ½ ounce Chambord liqueur
Strain into a martini glass. Serve with twist of lemon.  "It tastes like a fresh raspberry Italian sorbet," said Doyle.