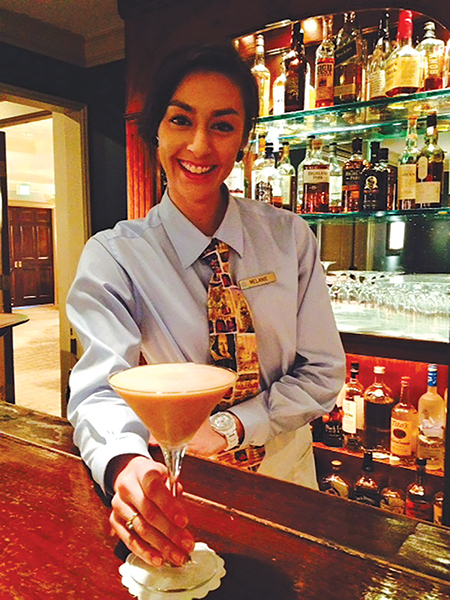 The Mayflower Inn & Spa
118 Woodbury Road, Route 47
Washington, CT
The New England country chateau, with its luxurious rooms and surroundings, is famed as much for its spa facility treatments as its culinary program, expansive wine list and decadent, specialty cocktails.
Bartender: Dawn Avallone
Drink Name: Mayflower Pumpkin Martini
Recipe:
1.5 oz. spiced rum
1.5 oz. pumpkin puree
1 oz. heavy cream
1 oz. Grade A amber maple syrup
¼ tsp. pumpkin pie spice
Combine and shake all ingredients well with ice. Strain into a chilled martini glass. Garnish with a pinch of pumpkin pie spice.
"It's good enough to be dessert," said Avallone. "This tastes like your favorite pumpkin pie with just a hint of spiced rum for an adult kick."