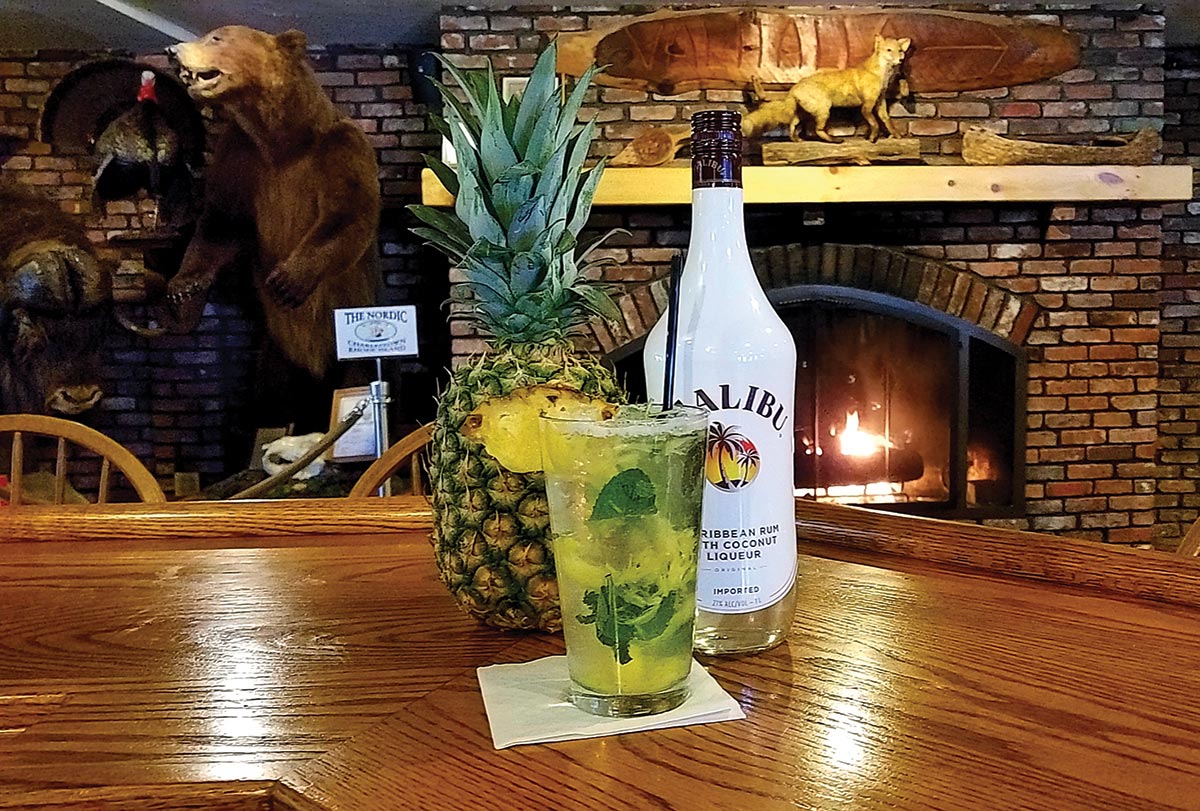 The Nordic
178 E Pasquiset Trail
Charlestown, RI
Named one of the "best all-you-can-eat feasts" in New England by Yankee magazine in 2018, guests of The Nordic will find an unmatched array of fresh seafood, steaks, soups, salads, homemade desserts or, as the magazine called it, "gustatory nirvana" set amidst an "outdoor paradise." Seasonally operated April through December, its unlimited lobster, crab, prime rib, filet mignon, Watch Hill oysters and shrimp buffet draws diners from across New England for an immersive experience all set on its bucolic, lakeside grounds. Whether in a hammock or at a firepit, patrons can sip one of the many beer and wine selections, martinis and creative concoctions, such as the restaurant's signature cocktail, The Nordic.
Bar Manager: Marc Cantino
Cocktail: The Nordic
Ingredients:
» 3 Chunks fresh pineapple
» 5 Fresh mint leaves
» Ice
» 2 oz. Malibu Original
» 1 oz. Simple syrup
» Club soda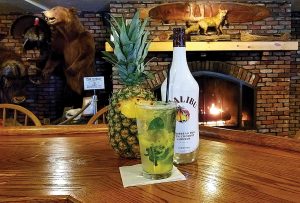 Method: Muddle pineapple and mint, add to shaker. Fill with ice. Add Malibu and simple syrup. Shake and pour into a highball glass. Top with club soda.
"We try and serve exciting and refreshing drinks, since most people travel a good distance to enjoy the buffet," said Cantino, who created The Nordic cocktail. "One thing we hear when people are sipping on their drinks is that they feel like they are on a cruise ship. We try to create a very unique experience [with our beverage program] that people will be talking about for a long time."