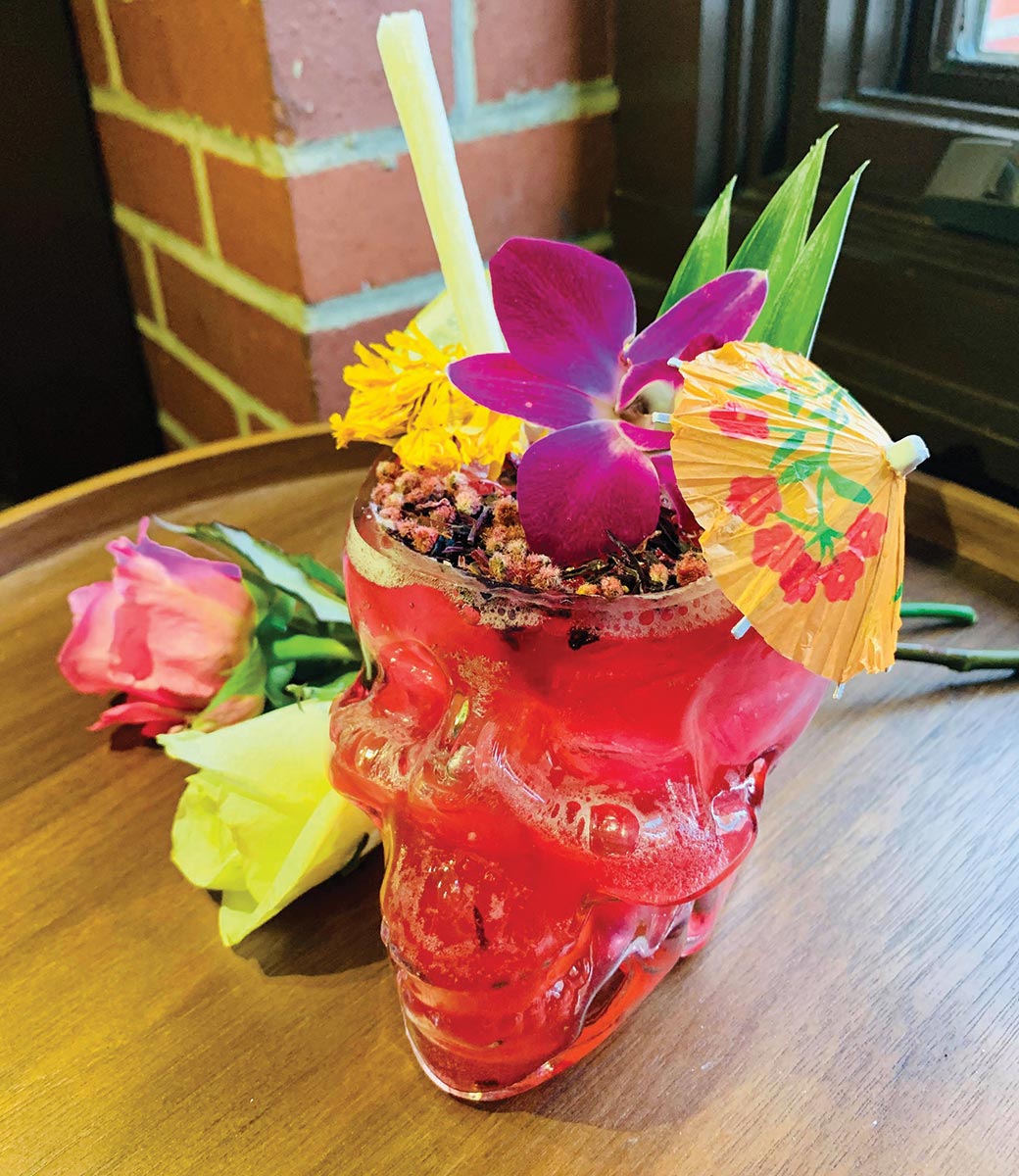 Zaragoza
31 Bank Street
New Milford, CT
Named after a city in northeastern Spain, Zaragoza is unique to downtown New Milford, offering guests traditional Spanish tapas and entrées made from locally sourced ingredients. Cocktails go great with small plates; Zaragoza offers an assortment of handcrafted, seasonal creations to complement choices. The Ganesha's Chalice cocktail, created by Zaragoza's Bar Manager Christine Short, offers floral and botanical flavors along with Auva Jequitibá Rosa Cachaça as its base spirit, a new import to the U.S. Named for Ganesha, the Hindu god of intellect and emotional wisdom, "The idea was to [embody these qualities] in a cocktail," Short said.
Bar Manager: Christine Short
Cocktail: Ganesha's Chalice
Ingredients:
» 2 oz. Auva Jequitibá Rosa Cachaça*
» 2.5 oz. Damiana Hibiscus Tea*
» .75 oz. Lemon juice
» .5 oz. Combier Liqueur de Rose
» .5 oz. St. Germain Elderflower
» 5 ml TwinStar Rescue Rose Elixir
» 5 ml TwinStar Ganesha Elixir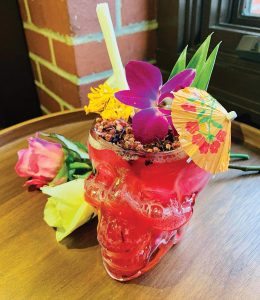 Method: Combine all ingredients over ice and shake, then pour into a tiki mug. Garnish with a fresh cut sugar cane swizzle stick, lemon wedge, hibiscus and orchid flowers. *You can substitute Auva Prata Cachaça.
"I wanted people to have an experience while consuming this drink," Short said. "One where they would feel open and good with others. The herbs hibiscus, damiana and rose are said to cleanse the Sacral, Heart and Crown chakras. When I sampled the Jequitibá Rosa, I knew it would be the perfect match. We had to wait two months for it to be imported. The Jequitiba wood also has many herbal medicinal properties, and is very special, just like this drink."