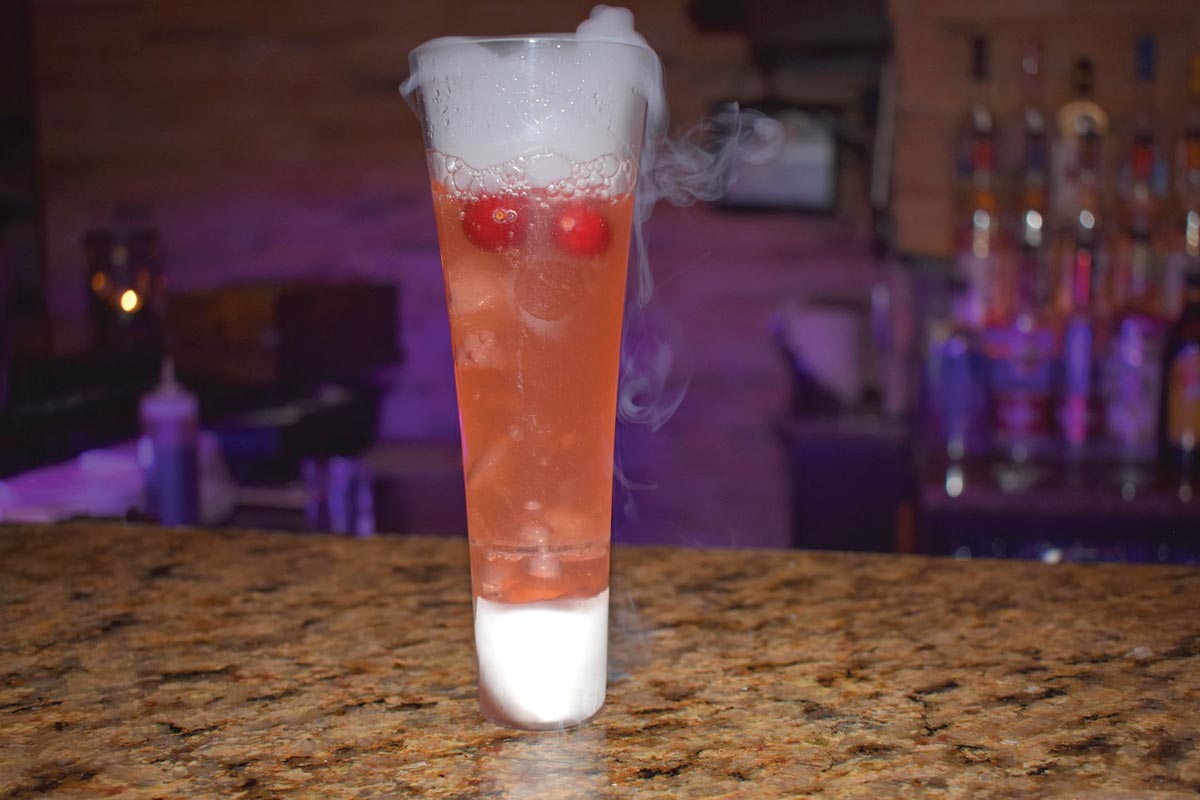 Cava
1615 West Street
Southington, CT
With its elegant atmosphere, opulent décor and fine Italian fare encapsulated in a Tuscan villa-inspired venue, Cava offers a "special occasion" feel in any of its unique dining and event spaces, including a rooftop patio complete with lounge areas, tables and bar. A temperature and humidity-controlled wine cellar houses a diverse selection of more than 200 wines from 35 growing regions, which has earned Cava a Wine Spectator Award of Excellence. The cocktail menu offers a variety of crowd-pleasing favorites, including margaritas, martinis and mules alongside seasonally-creative concoctions.
Bartender: Tyler Liversidge
Cocktail: Wild Strawberry Tea
Recipe:
»   2 oz. Belvedere Wildberry Vodka
»   1 oz. Fresh squeezed lime juice
»   ½ oz. Agave nectar
»   ½ oz. Strawberry puree
»   Splash of green tea
»   Several cranberries, to garnish
»   4 oz. cocktail glass with dry ice at the bottom
To serve: Combine all ingredients in a cocktail mixing glass or beaker. Pour into serving glass over dry ice. Garnish with cranberries.
The Wild Strawberry Tea is a customer favorite, especially in the warmer months. "It's our most popular drink, especially on our rooftop patio," said Bartender Tyler Liversidge. "The strawberry makes it very refreshing for summer." Fellow Bartender Alyssa Babon added, "It's visually appealing because of the bubbles … it's entertaining, it's delicious."