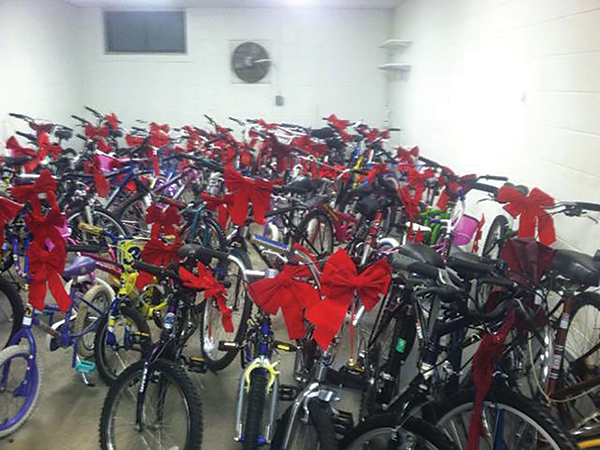 Twin River Casino's Project Broken Wheel Foundation received 501c3 non-profit status in December 2015. Volunteers met for the first official workshop and fundraiser on December 8, 2015, held at McBride's Pub in Providence.
Twin River Casino employees and volunteers refurbish bicycles on-site, preparing them to be delivered to community organizations throughout the local community. The donated bikes get seat replacements, tires repaired, chains fixed, reflectors placed on tires/front and back of bike, touch up paint and a holiday bow.
Over the course of the past six years, the program has donated bicycles to local children's organizations including Manville Family Literacy Center, Lincoln Adopt-A-Family, Boys & Girls Club, YMCA, the Institute for the Study and Practice of Non-Violence, Martin Luther King Family Center, Children and Family Services, Saint Lucy Heart and Salve Regina University Scholarship Program, as well as directly to local underprivileged families in conjunction with local police departments.
The foundation is an effort led by Frank Martucci, General Manager, Beverage Operations at Twin River Casino in Lincoln. The program has donated more than 700 bicycles since its inception, with a goal of gifting 800 refurbished bikes in 2015.