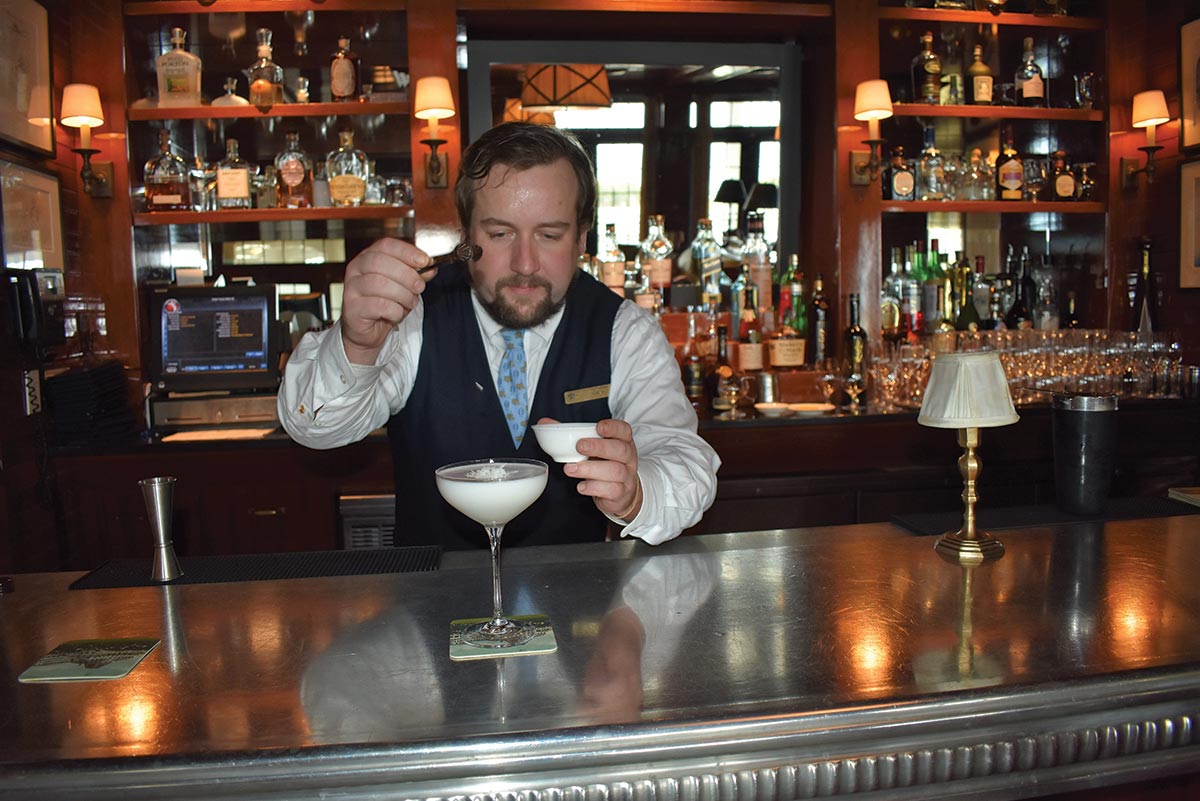 The Ocean House
1 Bluff Avenue
Watch Hill, RI
Located in Watch Hill's historic Ocean House Resort overlooking the shore of the Atlantic, the members-only Club Room is a place like no other. The Club Room has been reconstructed in the same style as the resort's original Victorian structure, built in 1868. With its rustic furnishings, fireplace and floor-to-ceiling wood paneling, the bar offers a cozy place to enjoy a cocktail during winter months. Both the Club Room and Ocean House's five-star rated Coast restaurant carry an award-winning array of fine wines, craft beers and spirits, as well as seasonal cocktails.
Bartender: Kyle Donovan
Cocktail: Snow Day Martini
Recipe:
»   1 ½ oz. Malibu Coconut Rum
»   1 ½ oz. Cîroc Coconut Vodka
»   1 oz. half-and-half
»   Splash of simple syrup
»   Dried coconut shavings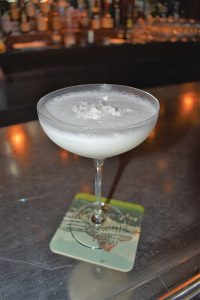 Using the steam wand of an espresso machine, froth the half-and-half. Combine Malibu, Cîroc and simple syrup. Add the frothed half-and-half and shake vigorously over ice.
While Bartender Kyle Donovan creates cocktails for guests year-round, he said in the winter, guests want a libation that is both seasonal and reminds them of warmer days. The Snow Day Martini "looks like snow in a glass" with its accents of coconut, and tastes a bit like the tropics, "giving guests the best of both worlds."