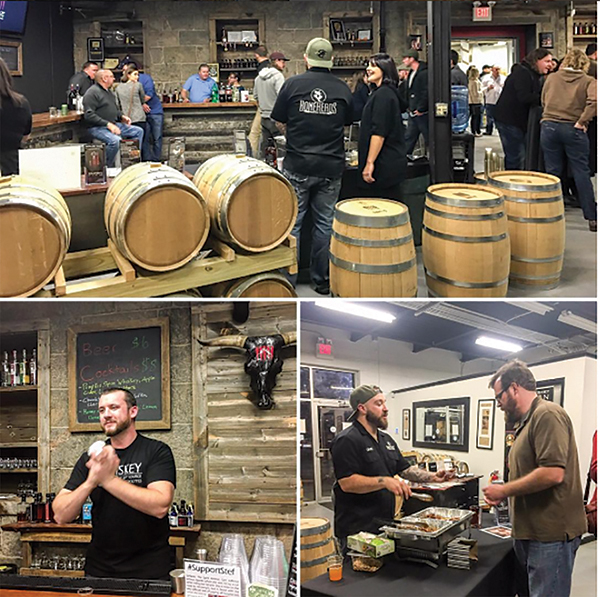 South Kingstown's Sons of Liberty Spirits hosted a night of cocktails, games, music and food in support of Stefanie Carr, a member of the Sons of Liberty team who survived being hit by a car while riding her bicycle this past summer. The November 21 event, held at the distillery, raised more than $5,000 to help ease the financial burden of medical expenses incurred by Carr.
The evening also featured newly created Sons of Liberty cocktails as well as beer from Whaler's Brewing Company and Proclamation Ale Company. Food was provided by Boneheads Wing Bar and Eddie's BBQ. Musical entertainment and raffle items were donated by local Rhode Island businesses.
A GoFundMe account has been set up to continue efforts at https://www.gofundme.com/2haqwves.