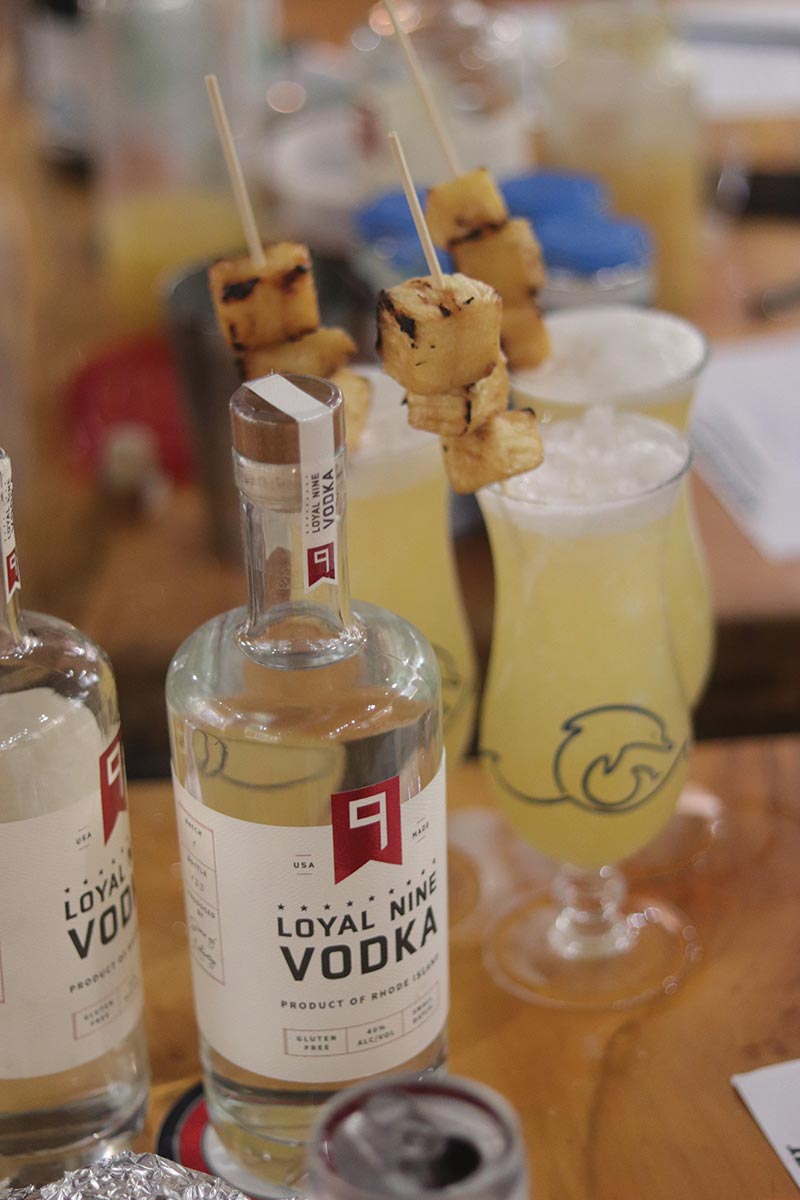 Sons of Liberty Beer & Spirits Co. showcased its spirits brands in a series of cocktail competitions this fall, called Cocktail Revolution, featuring the handiwork of local bartenders. The first two rounds of the Cocktail Revolution were held at The Vanderbilt Grace Hotel's rooftop bar, with the first week featuring Barrel Rested True Born Gin and the second week showcasing Uprising American Single Malt Whiskey. The final round, on October 22, showcased Loyal 9 Vodka and was held in the USS Constellation Room of the Mariner Gallery in Newport, an art gallery located in the Stephen DuBois House built in 1772. The final event was co-sponsored by CBD Canning Co. Apple Cider. Bartender John Edgell took first place.
The winning cocktail featured 2 oz. of Loyal 9 Vodka, 6 oz. CBD Canning Co. Apple Cider, 1 oz. mulled brown sugar simple syrup, .5 oz. fresh-squeezed lemon juice, topped with homemade pumpkin ice cream and garnished with a dehydrated apple.
Photos 1 and 2 by Tristan Pinnock. All courtesy of Sons of Liberty Beer & Spirits Co.