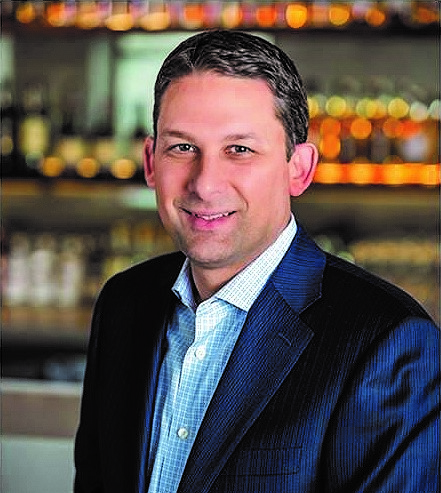 In Conversation with Jeff Agdern, Senior Vice President of New Brand Ventures, Pernod Ricard USA
By Kristen Bieler
---
Charged with identifying and incubating the growth brands of tomorrow, Pernod Ricard's Jeff Agdern spoke to us about how he fosters entrepreneurship, the mezcal awakening and the uniqueness of the American market.
ON MISSION & MARKET APPROACH
---
Beverage Media Group: The New Brand Ventures (NBV) division was created in 2016. How do you operate differently than other divisions at Pernod Ricard?
Jeff Agdern: Our mission is pretty clear: We are looking to create the next generation of growth brands for Pernod Ricard in the U.S. Unlike other divisions, we are purely an incubation and acceleration division, and we have total autonomy within Pernod Ricard to figure out how to unlock the brands in our division at a trade and consumer level.
BMG: You consider most of your brands to be craft spirits, but you do not call NBV a craft division. Why?
JA: Our objective is to incubate and accelerate, not to be the craft arm of Pernod Ricard. It's an important distinction, because we have many craft products in our main portfolio that aren't in NBV, like Longmorn. And we have niche products within NBV like Monkey 47 Gin, which will never achieve massive volume, but at $40 for a 375ml, it can be a very serious value play for us.
BMG: Describe the somewhat unconventional structure of your team.
JA: We've essentially created a network of entrepreneurs inside our company. Each brand has a business leader responsible for strategy, resource allocation, program development and execution, and that person has total autonomy. It's up to them to test and explore ways to build the brands they are working on.When we have a brand that we believe is a very strong proposition, we deploy a route-to-market SWAT team with sales and key account managers throughout the country. They are out there putting energy and focus behind these brands in cooperation with our wholesalers.
BMG: How have your distributors adapted their route-to-market strategy for NBV's brands?
JA: It requires a mindset shift towards hand-selling. Our distributors have become much better at working with many of the smaller, niche on- and off-premise accounts—the large and chain accounts are often not where these brands belong. It's amazing how our brands have taken off at some of these specialized accounts: As an example, at Pernod Ricard, we have a 15 million-plus case portfolio and there are certain retailers or restaurants where Del Maguey is the number-one selling Pernod Ricard brand in that account. It really makes a statement about that account.

ON BRANDS & BRAND DEVELOPMENT
---
BMG: Half of your portfolio is composed of brands pulled in from the greater Pernod Ricard portfolio. How do you determine which ones are a good fit for NBV?
JA: We have many brands at Pernod Ricard that are underleveraged. Plymouth Gin is a great example of a brand we never had the bandwidth to really develop. We are taking that love bartenders have for it and translating it to consumers. As more people come into the gin category they are discovering Plymouth, and gravitating to its more citrus-forward taste profile. Aberlour is another example; it's a fantastic single malt, but kept getting pushed lower and lower on the list of company priorities. So, we are looking for brands in our portfolio with real potential that just lack focus.
BMG: NBV's other brands were created by outside entrepreneurs that Pernod Ricard has partnered with. How has that worked?
JA: We look for small businesses that have figured out what they are about and want a partner that can help them accelerate. We want entrepreneurs who have had regional success and want to move to a national stage. We also feel very strongly that brands need a sense of place; it's why Del Maguey and Smooth Ambler have been so successful for us.
Our goal is to maintain what is great about the brand while adding any missing components. For Smooth Ambler, for example, we went to West Virginia and tripled the distillation capacity and brought in operations expertise from Hiram Walker. Yet Smooth Ambler remains the same small, quaint, craft distillery, which is part of its magic. Even when we have a majority ownership stake, we cede management control back to the entrepreneurs who created the business. It's critical for each brand to retain its personality and vision.
BMG: Del Maguey is one of your most exciting brands right now. Is it your involvement or the category?
JA: It's a combination: Mezcal grew almost 150% last year. The explosion of tequila has opened the door for mezcal, but I also believe the growth in single malt Scotch and high-end bourbon helped. Today's premium spirits consumer is looking for flavor and new experiences. Del Maguey, led by its entry-level offering Vida, is the market leader. No other brand offers the variety and quality that Del Maguey does, with 15 different variants from nine different villages. It's more than 75% on-premise, so it's been built as a bartenders' brand, but retailers are starting to recognize the opportunity too, and are building their mezcal sections.
BMG: Have you removed any brands that proved to be a wrong fit?
JA: Yes, we dropped two last year. We had high hopes for Suze, a bitter French liqueur. It's a very historic brand in France and bartenders love it in White Negronis. We tested it in a number of ways, but recognized it's better suited in our general portfolio as a complimentary brand. We also thought we could accelerate Lot 40, our 100% rye Canadian whisky. It's fantastic, but we discovered that in today's market, Rye is synonymous with American Rye and it wasn't catching on.
BMG: You have been successful in reigniting Lillet. What strategy worked?
JA: We completely switched Lillet away from being a cocktail modifier to being the base of a cocktail. Lillet makes a fantastic spritz, which is a growing category, and we have been focusing on some warmer-weather markets. Lillet Rosé is growing at 400%; we can't keep it in stock.
ON INNOVATION & THE FUTURE
---
BMG: Now that the word is out about NBV, you must field many calls from entrepreneurs looking to partner with Pernod Ricard.
JA: We do. I think our business development team may have talked to 700 people last year. We get a lot of inbound traffic for sure, but I like to go into stores in local markets, talk to store owners and discover brands that I've never heard of before. They could be the next exciting rum or whisky of tomorrow.
BMG: Pernod Ricard has declared the U.S. its priority market. Why do you believe the American market is more open to innovation compared to more traditional European markets?
JA: First, the trade is always willing to give something a try in the U.S. market. The retail environment here—with so many strong independents, as opposed to Europe's supermarket-dominated marketplace—really promotes innovation. Second, I'd venture to say that American consumers drink across far more categories than European drinkers. Especially today's younger consumer. Just look at Scotch: There used to be a very linear progression, with consumers starting with blended Scotch, then graduating to single malt and then exploring island malts. Today, you can have a 24-year-old dive straight in to peaty, iodine-flavored single malt from Islay. The American willingness to experiment really fuels innovation.