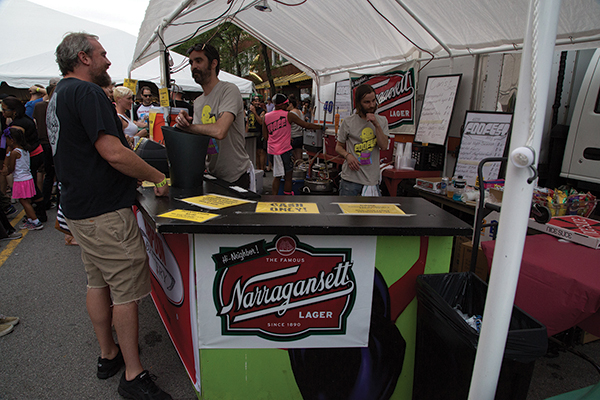 AS220 is a non-profit community arts center, which also offers a full-service restaurant and cocktail bar, hosted its 7th annual one-day street festival, Foo Fest, on August 8. The Foo Fest transformed downtown Providence's Empire Street into a spirited block party attended by more than 5,000 individuals from across the region. August also brought NecronomiCon Providence, a festival homage to Providence's renowned resident horror author, the late H.P. Lovecraft. The festival brought out summer celebrants for "125 Years of Weird." Each event featured Narragansett Beer alongside local fare, cocktails, crafts and entertainment. In related news, Providence-based Narragansett Brewing Company reported its beer production will be relocating from New York to Rhode Island. A location has not been disclosed as of press time.
H.P. Lovecraft-inspired cocktails created by New Harvest Coffee & Bar's Ben Terry and Marcel Mcvay of Aurora.
Photos by Chris Almeida.