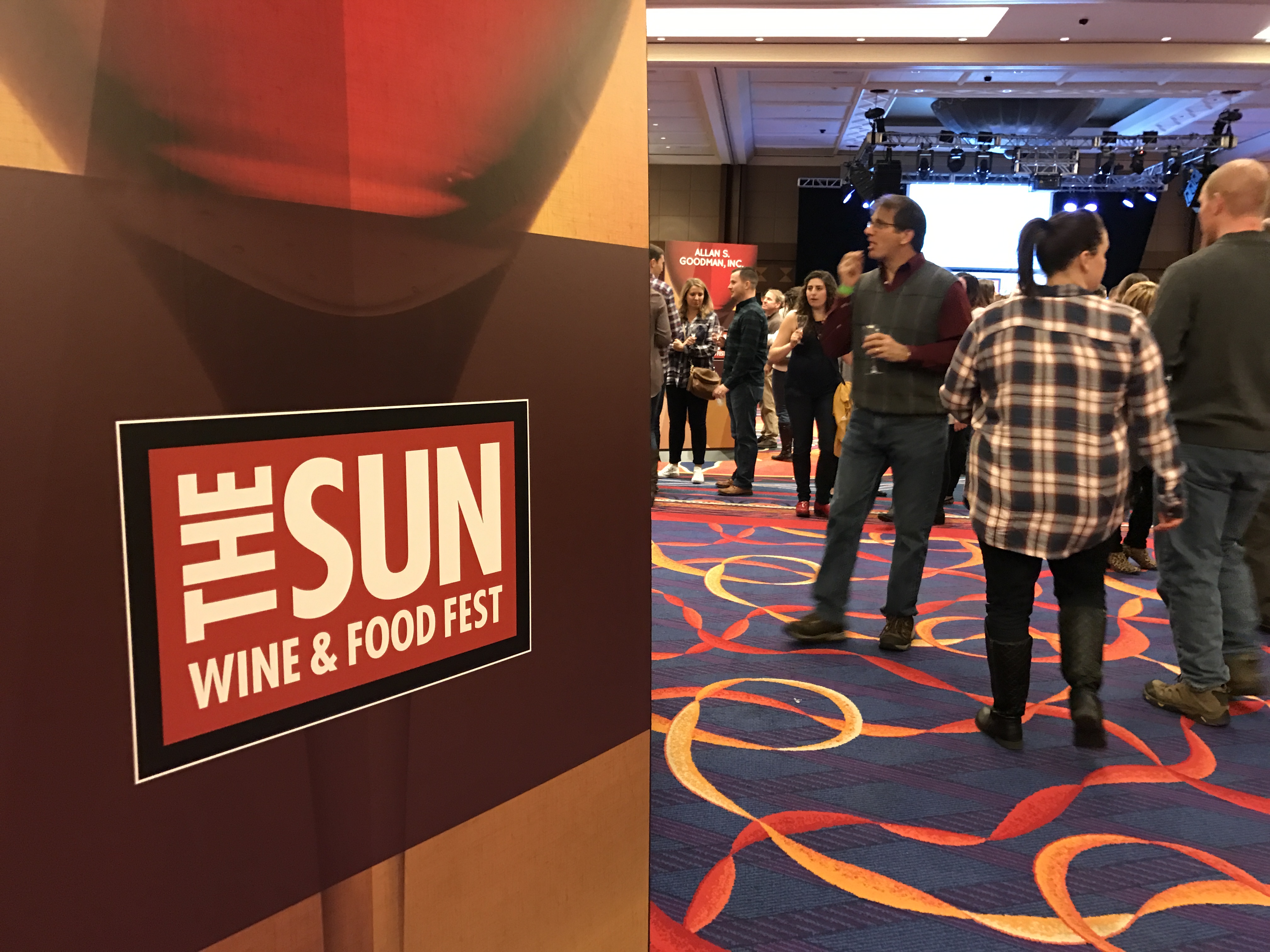 The 14th annual Sun Wine & Food Fest was held the weekend of January 27-29, 2017 at the Mohegan Sun. The event began on January 27 with two major happenings. First, a Jim Beam Bourbon tasting where guests sampled select bourbons, cigars and food accompaniments created by the Bear's Smokehouse Barbecue team. A Mexican Night Market, hosted by chef and television personality Aarón Sánchez, focused on Mexican culture and food paired with specialty tequilas, mezcals and cocktails as another opening night attraction.
The Saturday Grand Tasting featured international, regional and local wines with a separate beer tasting showcase. Celebrity chefs included Aarón Sánchez, Brian Duffy, Roblé Ali, Michele Ragussis, Todd English and Chris Coombs performing cooking demonstrations while thousands of attendees sampled. The evening Celebrity Chef Dine Around featured Todd English, Rocco DiSpirito, Michele Ragussis and Roblé Ali. Fine wines and premium craft beers were featured throughout.
More than 8,000 people attended the three-day, six-event offering with over $30,000 worth of food sold from area restaurants. A percentage of the proceeds from event ticket and food sales benefited the official charity of the Sun Wine & Food Fest, the Channel 3 Kids Camp, which serves 3,000 children each year through a variety of programs in Connecticut.