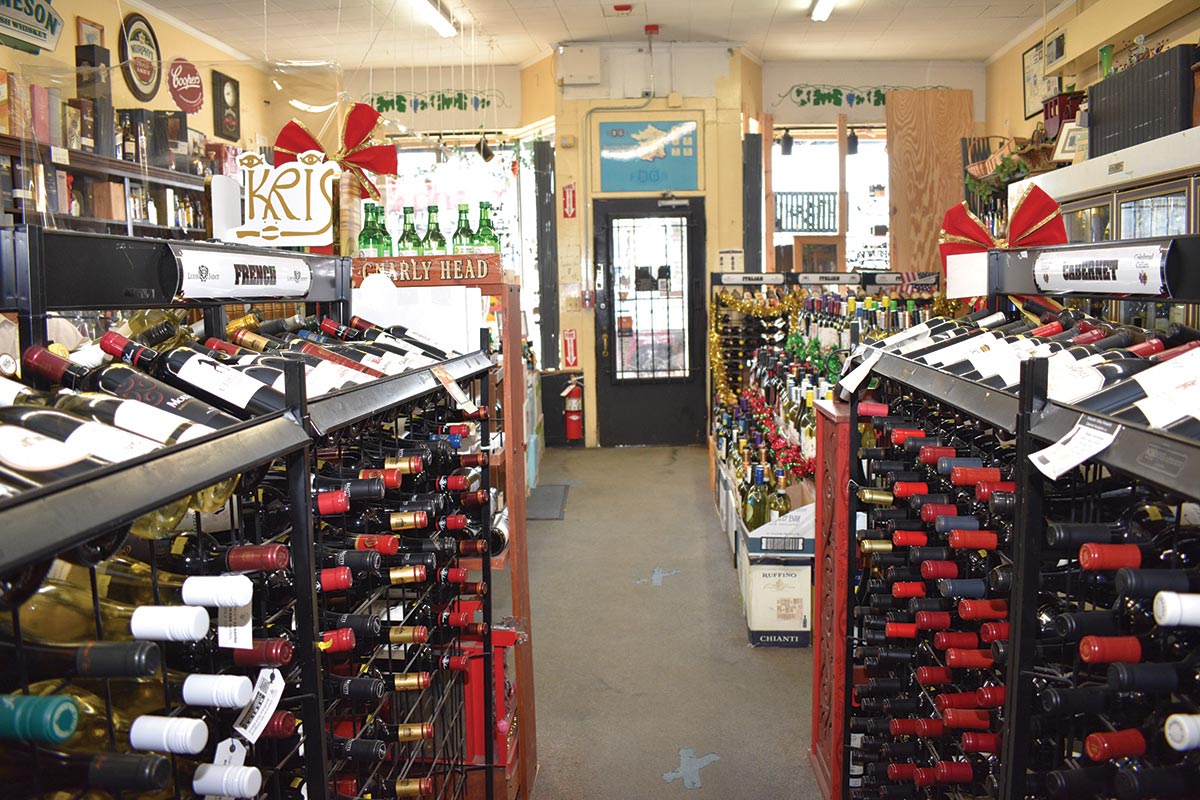 Swan Liquor
806 Hope Street
Providence, RI
Square footage: 1,000
Years in operation: 18
By Sara Capozzi
At 1,000 square feet, Swan Liquor is a small shop with a big selection. Co-owned by Kevin Le and his wife, Hanh T. Vinh, the retailer calls the East Side of Providence home. The idyllic neighborhood has been a great place to grow the family-owned business over the past two decades, Le said.
Le and Vinh opened the store in October 2004, after owning a convenience store in the area. Le said they made the decision to move into the beer, wine and spirits industry in the hopes of having a "better work-life balance." Running the store together has allowed the duo to split shifts and responsibilities at work and at home over the years, allowing them each to have time to spend raising their two sons.
Swan Liquor was already in business as a liquor store prior to Le and Vinh purchasing it. When they first opened the store, inventory was limited and business was slow, according to Le.
As the family took over the retail space, Le slowly began to expand the inventory, and as the number of SKUs grew, he began to attract more customers. Now the store carries a well-curated selection of popular items, with wine sales making up 50% of sales, craft beer accounting for up to 30% and spirits sales rounding up the remaining 20%.
Customers will find plenty of wines from many popular regions and varietals, with Swan Liquor's best-selling brands counted among mainstays like Ruffino, Josh Winery, Francis Ford Coppola Winery and Hess Select, placed accessibly at the front of the store. Shoppers will find plenty of Cabernet Sauvignon and Champagne offerings, counted among store best-sellers, as well as Italian, French, Kosher and Organic selections on the wine racks, neatly labeled, organized and easy to find among the categories.
Swan keeps plenty of craft beer in stock, including local favorites Newport Craft Brewing and Whalers Brewing Co. and counts national brands including Harpoon, Long Trail and Magic Hat among popular shopper choices. Liqueurs sell well too including Kahlua, along with a range of sakes and Shochu also kept in stock.
Customers will also find plenty of top shelf liquors and of its inventory of rare and fine bourbons and whiskies, Le said, "We do get a lot of rare bourbon, but it doesn't last … within a couple of days, it's gone."
Perks for customers include case discounts, pick-up and delivery services to the greater Providence area and gift baskets. Le and Vinh also do not hesitate to special order items upon customer request. Prior to the pandemic, the team hosted wine several times per week, but so far have not brought those back.
After almost two decades, Le and Vinh have built up a strong customer base in their bright and cozy shop on Hope Street. Customers continue to return for the store's selection, said Le. As the family takes the time to get to know their regular customers, the store's friendly atmosphere and its attention to customer service keep neighborhood shoppers coming back. "It's been a good journey," Le said.