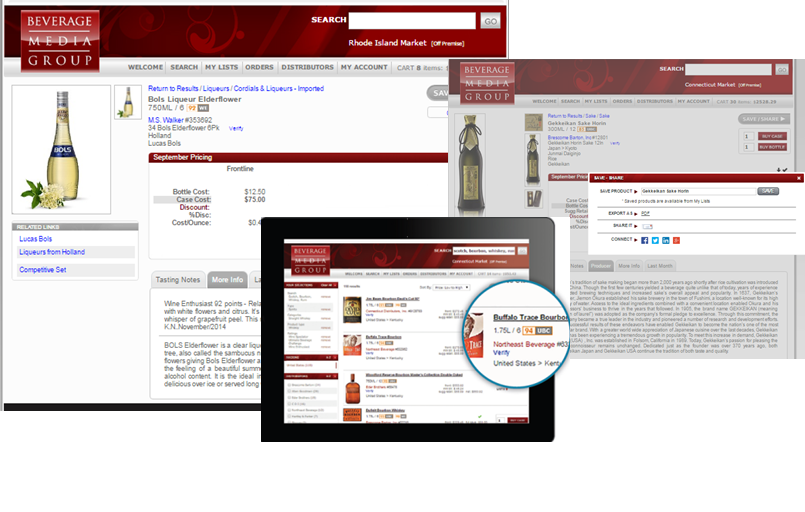 By Marlena Hoffman
A rep walks into a bar…. No, this isn't the start of a joke, but it is the start of many of our customers' days.  Every time a sales representative walks into a bar or liquor store, we want them to have the most up-to-date data and content in their hands.
One of the most helpful tools for reps inside the TheBeverageJournal.com's trade-only site with technology partner Beverage Media Group, is a List tailored to an account, either digitally or in print. And fortunately, it is pretty simple to create Lists [see box].
It Gets Better!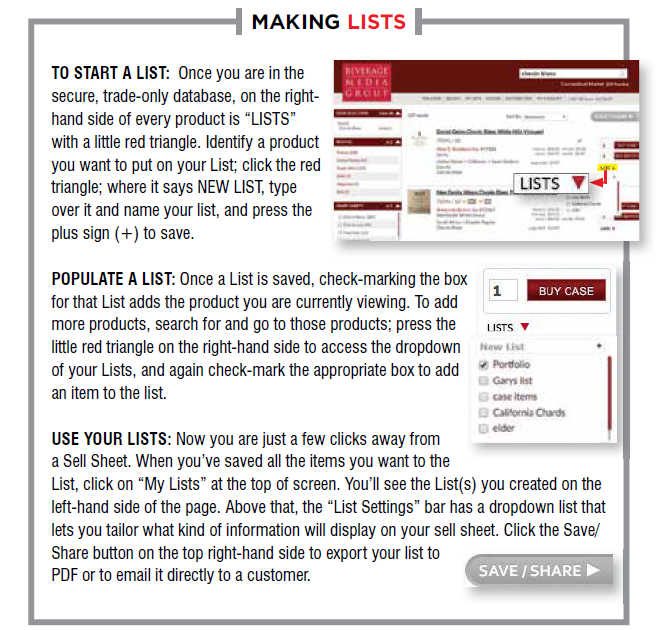 Not only can you customize a List for any account, product pricing for all of your lists will update automatically each month.
Don't want to include pricing on your Sell Sheet? No problem: under list settings, we give you options to tailor your list to include pricing, your contact information, UPC barcodes, long descriptions or short descriptions, cost/ oz information, ratings (you can even decide what minimum rating number you'd like to display) and, once they're posted, next month's pricing.
And don't worry—navigation is even easier on your customer's end.  They will receive a short link that takes them to your list of products as a live landing page—which makes it easier for them to buy then and there!
Help is Here!
If you have any questions on how to better utilize our tools, we're always happy to help. Call Brian Slone at 203-288-3375, ext. 100 or  visit TheBeverageJournal.com, login and check out our Website Tutorials under New Features.