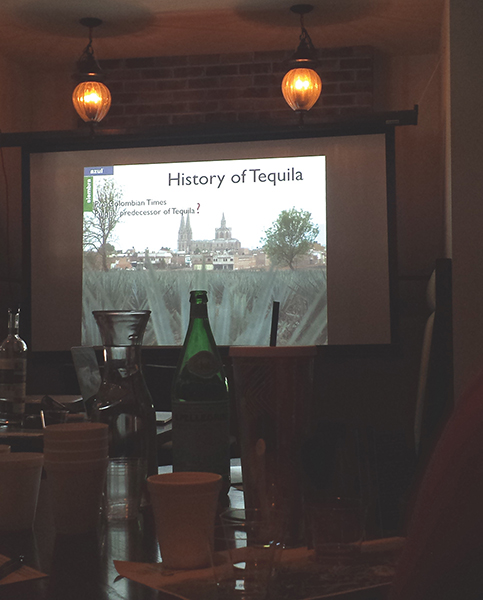 David Suro-Piñera of Siembra Azul Tequila and President of the Tequila Interchange Project (TIP) visited Mezón in Danbury on April 13, 2015 as part of the organization's continuing education program. TIP advocates the preservation of sustainable, traditional and quality practices in the industry of agave distilled spirits. Siembra Azul, a handmade, small batch tequila, employs the guidelines set forth by TIP and celebrates the heritage of agave distillation. Information on TIP's practices and guidelines can be found at
www.tequilainterchangeproject.org.
The presentation highlighted TIP's mission to address concerns within the production of agave distillates and its emphasis on the importance of preserving the heritage of agave distillation in Mexico.