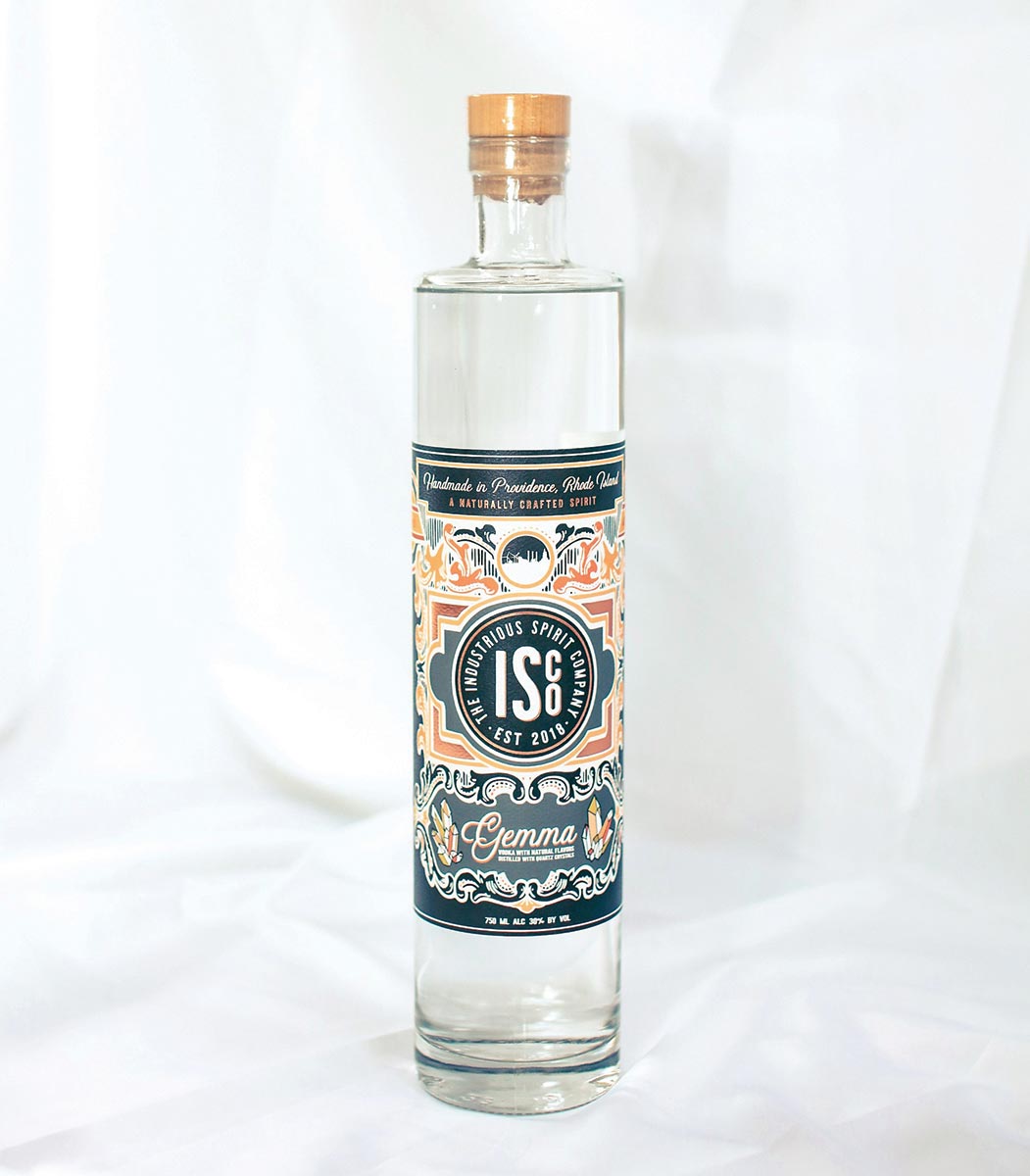 The Industrious Spirit Company (ISCO), makers of Blue Velvet Bourbon, Patina Barrel Aged Gin, Ornamental Gin, Structural Vodka and Ostreida Oyster Vodka, launched its newest Providence-made craft spirit: Gemma Crystal Vodka. The new lower-ABV vodka begins as a rich, organic handmade spirit, further refined by distilling it with full-moon charged, locally sourced quartz crystals. The silicon-dioxide-rich stone is known for its ability to absorb, store and regulate the release of energy and brings balance to the spirit's light, smooth character. ISCO scoured New England for the "most perfect, locally-mined quartz" to use as a botanical element. The team developed a special distilling process to increase the purity of the alcohol in the still and finally proofed Gemma down to the atomic weight of quartz, 60.0183, "which also happens to be a nice proof for a lower alcohol vodka," said ISCO Founder Manya Rubinstein. ISCO is the first distillery in Providence since Prohibition, located in the Valley neighborhood along the city's former industrial corridor. ISCO's line is distributed by Horizon Beverage of Rhode Island – Copley division. A June 21 kickoff party marks the official launch of the new brand.
Providence's Industrious Spirit Company released its newest offering, Gemma Crystal Vodka, an organic handmade spirit, refined by distilling it with full-moon charged, locally sourced quartz crystal.
ISCO used locally mined quartz in the creation of Gemma Crystal Vodka. "We are so excited to have the opportunity to release Gemma," said Dan Neff, Distiller. "All of our products are inspired by a unique sense of place and a desire to create something special, category-defining and unique."
Photos by Rachel Hulin.