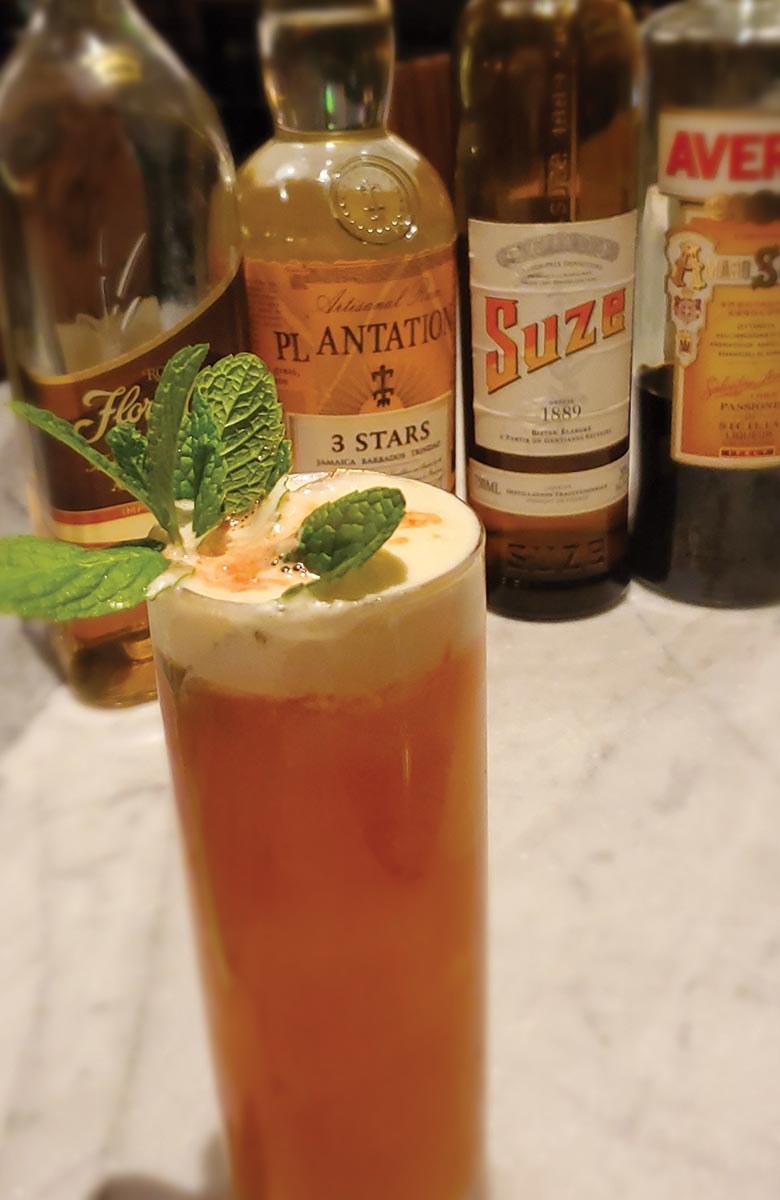 The Liquorist MD
East Hartford, CT
Two years ago, Rebecca Farrah and Dan Hoagland were looking to get into the food truck scene while using their shared backgrounds in bartending. They decided to create a mobile bar and found the perfect vessel from which to serve their unique creations: an old horse trailer that they converted into a rustic "mobile drinkery" for any event, serving beer and wine along with their own unique cocktails.
Naming it The Liquorist MD, the East Hartford-based mobile cocktail bar has served weddings, house warmings, birthdays and holidays among its party repertoire, along with food truck festivals.
The duo takes pride in working with clients to ensure they create custom, one-of-a-kind cocktails that appeal to each's taste and aesthetic.
Owners/Bartenders: Rebecca Farrah and Dan Hoagland
Cocktail: The Pirate's Long Winter
Ingredients:
» .75 oz. Plantation 3 Stars White Rum
» .75 oz. Flor de Caña 4 Year Aged Rum
» .5 oz. Suze 1889 Bitter Elabore Gentian Liqueur
» .5 oz. Lemon juice
» .5 oz. Lime juice
» .75 oz. Cinnamon simple syrup
» 1.5 oz. Pineapple juice
» Topped with Angostura bitters and garnished with a mint stalk
Method: Combine all ingredients in a shaker, except the Angostura bitters. Shake it until you feel you've over- shaken it; this will give you a nice, lasting froth from the pineapple.
"This cocktail was a tiki adventure we thought of while just sitting around chatting," Hoagland said. "The white and dark aged rums always pair well in a tiki style of cocktail. The lemon and lime juice give you the nice tang and tart. The Suze adds in a nice bitter burnt orange appeal, while the Amaro rounds out the body. The cinnamon simple syrup adds some warmth and the pineapple smooths the whole drink out. What you get is a drink that is complex yet has so much flavor and is exceptionally drinkable."