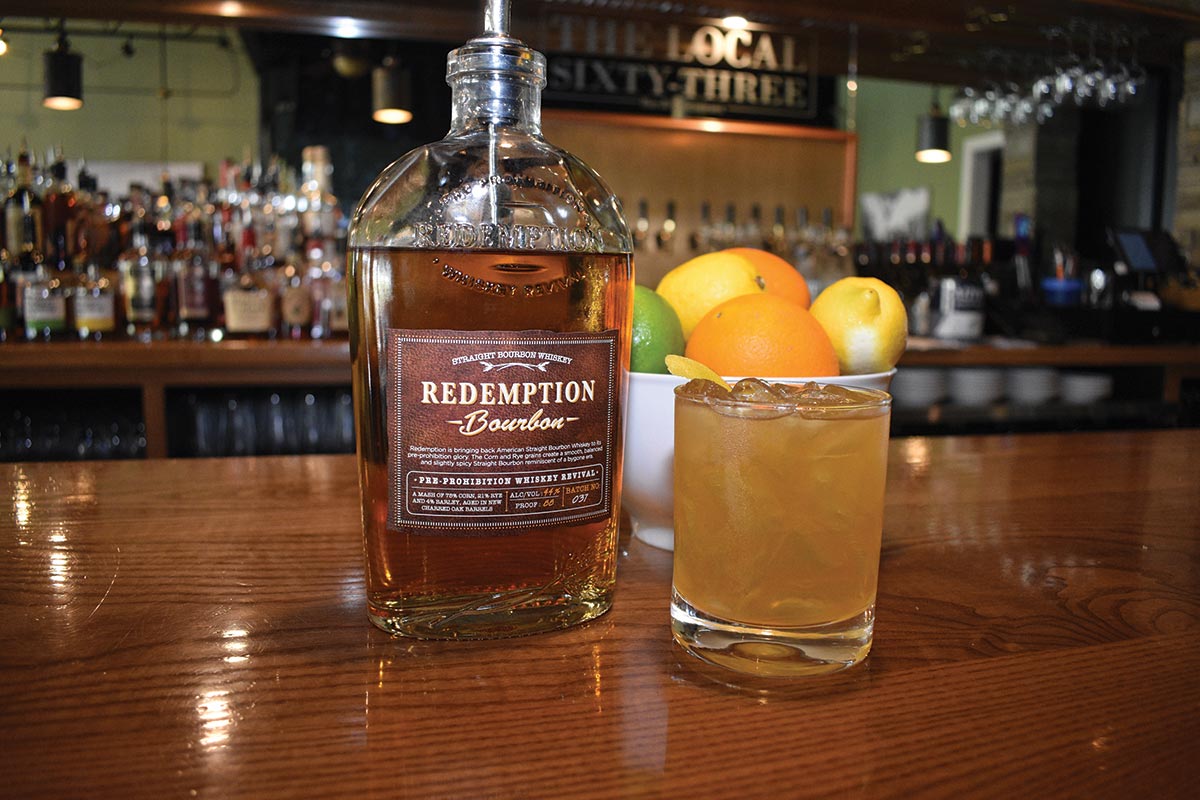 The Local Sixty-Three
465 Main Street
Watertown, CT
Co-owned by hospitality-industry veterans (and fiancés) Lauren Hansen and Jason Wither, The Local Sixty-Three is a family-owned-and-operated restaurant that opened in the center of Watertown in April 2022. Named after Route 63, which runs through town, the venue celebrates the community of Watertown in name and décor: historic photographs of notable town businesses adorn the dining room walls. Wither's parents, Karen and Dick, are also co-owners and longtime Watertown residents. The Local Sixty-Three specializes in fresh, seasonal farm-to-table cuisine spearheaded by Head Chef Richard Jurman and Sous Chef Mike DuBois. The menu offers creative comfort dishes, contemporary small plates and shareables, with plenty of vegan and gluten-free options. Using fresh, locally sourced ingredients is the team's food philosophy, mirrored in its beverage program, which Hansen oversees. "In the same way that we're a farm-to-table restaurant, we like to keep things seasonal and as local as possible," she said, including making their own housemade limoncello and syrups.
Co-owner/Bar Manager: Lauren Hansen
Cocktail: The Thirsty Vicar
Ingredients:
» 1.5 oz. Earl Grey-infused Redemption Bourbon
» 1 oz. house limoncello
» .5 oz. brown sugar simple syrup
» .5 oz. lemon juice
» 2 dashes Hella Cocktail Co. Orange Bitters
» 2 dashes 18.21 Earl Grey Bitters
» Ice
» Garnish: lemon twist
Method: To make the Earl Grey-infused bourbon, steep four Earl Grey tea bags in 750 ml of room-temperature bourbon for 12 minutes. Squeeze tea bags and discard. To make the cocktail, add all ingredients to a shaker and shake over ice. Using a Hawthorne strainer, pour into a rocks glass over fresh ice and garnish with a lemon twist.
In the venue's first several months of business, The Thirsty Vicar cocktail has become a bestseller, even among guests who don't typically drink bourbon. A perfect way to enjoy bourbon in the summer, it blends the flavors of tea and lemonade, like an Arnold Palmer. "It adultifies [the Arnold Palmer] a little bit," Hansen said. "It's not something that's super fussy, a little elevated from your average … a little brighter and a little more citrusy."
Hansen found that the use of Earl Grey complements the citrus component in the cocktail and the Earl Grey bitters enhance the scents of the tea. "We went with the Redemption [Bourbon] because it's got that easy mellow classic bourbon sort of mash bill. It's a little sweet, it's a little spicy … I've always loved the Earl Grey; in this case, we brighten it up with the Hella Orange Bitters."