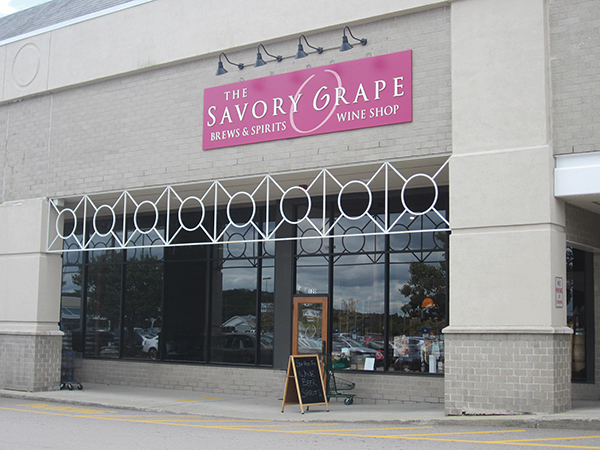 By Bob Sample
Location: 1000 Division Road, East Greenwich, R.I.
Square Footage: 1,600
Years in Operation: 7
Starting a small business is a common workplace dream, but statistics about new business failures keep most people chained to cubicles. Ocean Stater Jessica Granatiero can count herself among the fortunate ones along with her husband, Nino, co-owner and partner in this venture.
Two-and-a-half years after opening its doors in 2006, Greenwich's Savory Grape Wine Shop had outgrown its original, 800-squarefoot store in the town's center. In 2009 it disassembled its custom-made racks and cabinetry and moved into its current spot next to a popular supermarket.
Granatiero has held steadfast to the store's focus on wine – especially little-known vintages. "About 85 percent of our inventory is wine," Granatiero said. "Another six percent is devoted to spirits and about five percent to beer. The rest of the floor space is taken up by glassware, wine racks, and other related items, which adds visual appeal."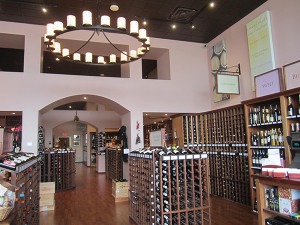 Granatiero, who used to work in public relations and marketing, has long been a wine aficionado. When she and Nino traveled to new places, they brought home new bottles and added to an already-oversized collection.
"Many people are intimidated by wine, and we wanted to remove some of that mystique," she said. "Since we already lived in Greenwich, we knew this would be a great place for a store offering great service and useful knowledge about wine – all in an elegant, yet comfortable, setting."
Assisting the Granatieros is the store's general manager, Patrick Barberet, who brings a background in both culinary arts and business. Four other full-time employees and two part-timers round out the staff. An ample stockroom gives The Savory Grape room to accommodate special orders and increase its thriving online business – particularly among tourists.
While the Savory Grape has built a following among Ocean Staters, a growing chunk of its customers are from New York City and beyond. Word of mouth and e-newsletters spread the word of their weekly wine tastings, which tak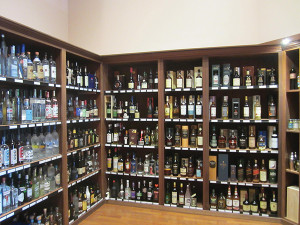 e place each Friday and Saturday. A recent tasting promised "great wines under $15." The store's ample footprint also provides room for private tastings.
A wine-of-the-month club and a newsletter dispensing wine expertise are key parts of its marketing mix, as are use of Facebook and Twitter. Last year, Granatiero and her talented crew decided it was time to branch out and the store launched its first spinoff: Savory Affairs.
Customers had asked for more advice on food pairings, menu design, and event planning – and the new business is better equipped to handle such requests, Granatiero points out. "Our original goal was to be a fresh new face in the spirits business, and Savory Affairs is a natural addition to that," Granatiero said.