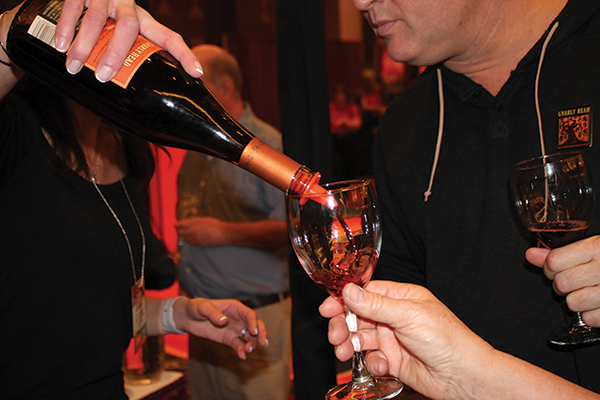 By Savannah Mul
The 13th Annual Sun WineFest was held the weekend of January 29, 2016. The annual event hosted 9,000 attendees, plus exhibitors and vendors. Guests were able to sample wine, beer and specialty spirits, along with culinary creations prepared by regional restaurants.
The event kicked off with a Jim Beam Bourbon Tasting on Friday Night. The Grand Tastings featured wines from around the world and the Elite Cru tasting sessions offered guests "the best of the best." An upstairs beer fest gave visitors still more sampling opportunities. Celebrity chefs, such as Kevin Des Chenes, Betty Fraser, and many more performed cooking demonstrations throughout the Saturday and Sunday Grand Tasting events. After the Saturday Grand Tasting, the festival hosted a Celebrity Chef Dine Around with wine pairings featuring food prepared by Rocco DiSpirito, Todd English, Michele Ragussis, Manouschka Guerrier, Sara Laulton and Jasper White. The Mohegan Sun rolled out a Sun WineFest app for Android and iPhone users this year, allowing guests to navigate the many event aspects.
The official charity of the Sun WineFest is the Channel 3 Kids Camp. A portion of all ticket sales, as well as a percentage of money earned by the restaurants in the Grand Tasting, benefited the organization, The camp's mission is to provide year-round recreational and educational opportunities to children from Connecticut and throughout New England. It serves 3,000 children each year through a variety of programs.