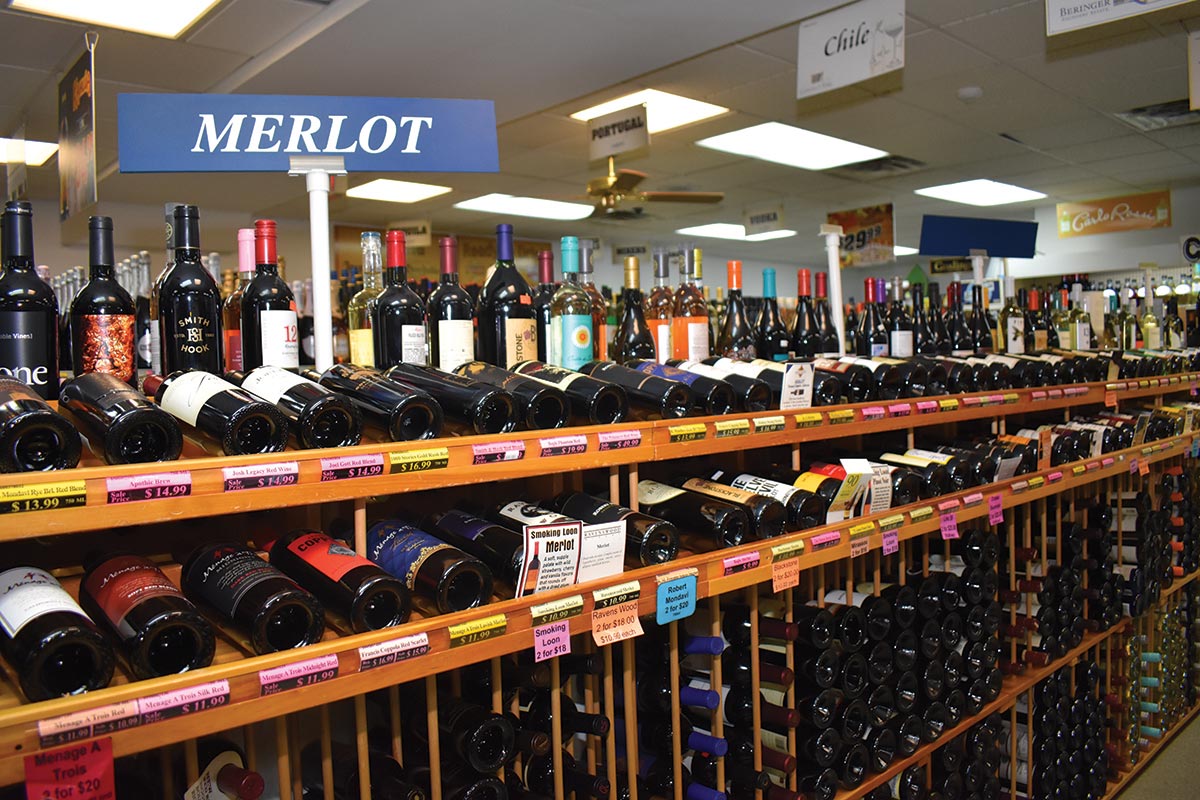 Tiverton Liquor Store
65 Main Road
Tiverton, RI
Square footage: 10,700
Years in operation: 15
By Sara Capozzi
Stepping into the Tiverton Liquor Store, a nice surprise awaits first-time visitors. While the store appears of modest size driving past it on Main Road, once inside, customers can marvel at how much beer, wine and spirits fits within its well-stocked, long-aisled rows of 3,300 square feet of retail space.
Even greater still is the store's storage space, separated into several different rooms around the main building, accounting for an additional 6,700 square feet. This allows the Tiverton Liquor Store team to keep a large variety in stock and on hand.
"You name it and we have it, that's how we are," said Owner Rick Patel. Having so much space for inventory also allows Patel to purchase strategically, enabling his competitive prices. "We always buy in bulk; whatever the deals are, that's how we buy," Patel said.
The store's location is another asset to business. Located on the Massachusetts line, Tiverton Liquor Store is 3.5 miles to Twin River Casino and seven miles from Tiverton beaches, making it the smart stop for customers heading to those locations. Patel said that about 30% of customers are from Massachusetts, and about 35% of the customer base is seasonal tourists, with area locals comprising the rest of the clientele.
Wine accounts for about 30% of sales, with top-selling brands including J. Lohr, Kendall Jackson and Ava Grace. Popular varietals in the colder months include Sauvignon Blanc, Pinot Grigio and Cabernet. Patel also has a loyal customer base of longtime regulars who purchase high-end wines.
Sales of beer rise as football season picks up, Patel noted, with domestic beer making up 20% of the store's sales. Coors Light and Sam Adams are area favorites, along with popular craft beer brands Newport Craft Brewing + Distilling Co., Whalers Brewing Company and Allagash Brewing Company. Naturally, seasonal beer selections spike, and Patel sees great demand for Southern Tier Pumking, Shipyard Pumpkinhead and Sam Adams Octoberfest.
Sought-after spirits at Tiverton Liquor Store are vodka and tequila brands, along with bourbons such as Pappy Van Winkle and Buffalo Trace. Mirroring national trends, hard seltzers and hard teas sell well, too.
Patel operates the shop day to day with his wife, Shilpa Patel, along with four employees who "run the show," he said. "I have really good and honest employees. I give credit to my employees 100%." He attributes the store's early success to the help he received from Shilpa, his brother and friend Sam Patel, and the store's former owner, Joseph Medeiros.
Bringing 25 years of industry knowledge, Patel said having experience is key to being successful for entrepreneurs. "The biggest thing is how you purchase inventory. You must know what you need, what you're going to sell, what you're going to push out of door. If you don't, then you're going to be stuck … You have to read the customer's mind and know what they're looking for."