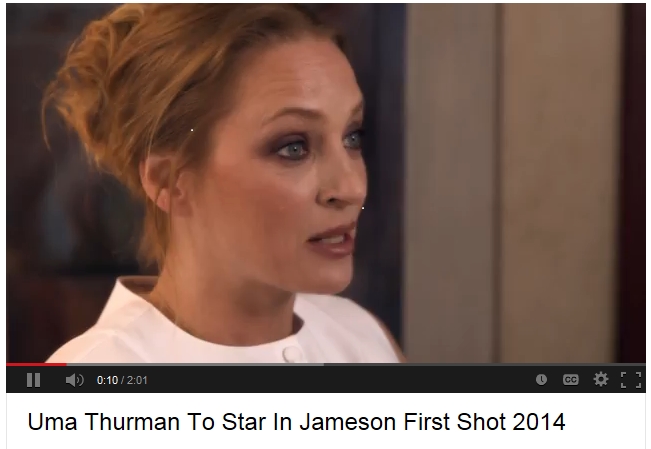 Jameson Irish Whiskey today announced that Academy Award nominee Uma Thurman will star in three short films produced for the Jameson First Shot competition in 2014. Jameson First Shot is an international short film competition offers three aspiring filmmakers an incredible 'first shot' in the film industry by having their short film produced by the Academy Award winning Trigger Street Productions and giving them the chance to direct Uma Thurman in the lead role.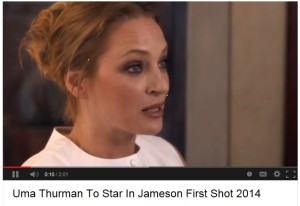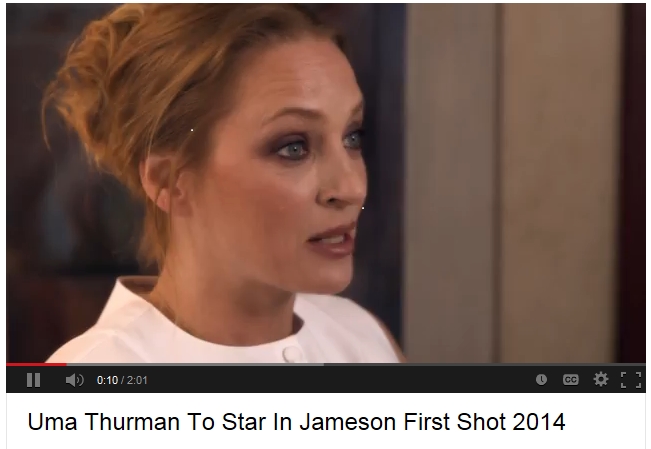 Academy Award Winner Kevin Spacey will serve once again as Creative Director and Dana Brunetti, Academy Award nominated producer and President of Trigger Street Productions, will return with his production team to produce the three films.
The 2014 competition aims to discover another three exceptional writer/directors from the same three countries: South Africa, Russia and the USA. Once all scripts have been submitted, finalists will be chosen and they will be required to submit a director's treatment of their script and footage based on a scene provided by Trigger Street Productions.  All work will be judged by an expert team including Kevin Spacey, Uma Thurman and Dana Brunetti.
Filmmakers need to submit a script of no more than seven pages via www.jamesonfirstshot.com by January 2, 2014. For video content of Uma Thurman talking about the third year of Jameson First Shot, please go to Jameson's YouTube Channel here.