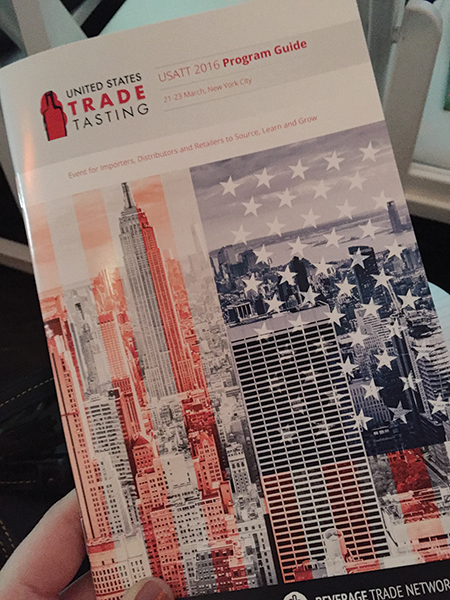 10 takeaways from industry panelists
By Savannah Mul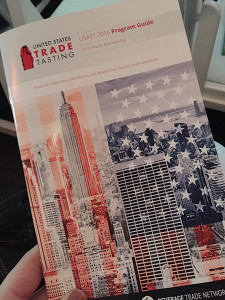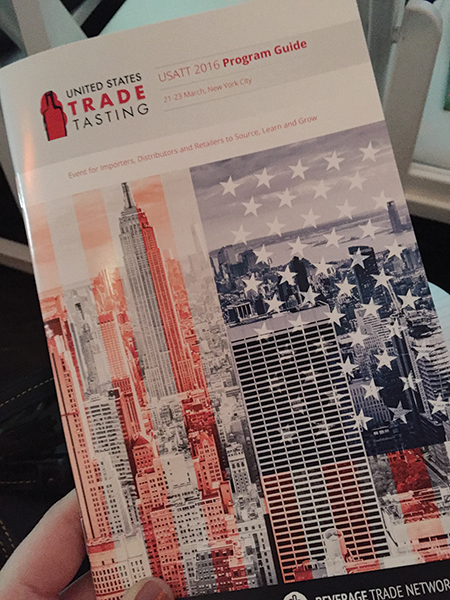 The United States Trade Tasting (USATT) was held on March 21-23 in New York City's Metropolitan Pavilion, where thousands of suppliers, importers, distributors, retailers and trade professionals from around the region – and the world – gathered to learn from industry leaders and educationally taste through portfolios.
The USATT featured a conference on the last day of the event to help suppliers, importers and distributors learn to grow their business and break into a new market. Panelists discussed topics that ranged from increasing brand leverage to social media marketing. Here are 10 takeaway ideas to put into use today:
1: "Define who you are as a business," said Rob Bradshaw, President and Chief Operating Officer of Cape Classics. When companies are breaking into the business he said, "Draw a line in the sand … It is vital to remain consistent in the product you sell and the culture you create." This leads to a quality product, a happy customer, good sales and a fulfilled workforce team. Bradshaw said Cape Classics established an Indaba Educational Fund to provide scholarships to children in the winelands region of South Africa, via its Indaba wine line sales.
2: "Feet on the street." John Beaudette, President and CEO of MHW, Ltd, an importer, distributor and service provider for the beverage alcohol industry, said key ingredients to a successful brand launch are "the feet on the street, the relationships the company builds, understanding the category of alcohol they are entering … and identifying existing competition, while recognizing a target audience and working with people you enjoy."
3: "Know the law." Donna H. Hartman, an attorney for OlenderFeldman, LLP, advises suppliers who are looking to sign with a distributor to do their homework and know the liquor laws within the state, county or region. Some key topics to review with a selected distributor include "term, intellectual property, roles and responsibility," she said.
4: "Sell what's different," said Darryl Rosen, an author, speaker and motivational coach. Rosen focused on standing out in a crowded market and advises his clients to follow "six words" to help market their brand to retailers: "mindset, motivate, differentiate, prepare, investigate and simplify." Each step, Rosen said, gives the supplier a chance look at their product, set up the necessary sales calls, and create motivation in their customers by giving them something exciting to sell. "Keep these elements in mind when you're face to face with a customer," he said.
5: "Tell your story." Kindra Hall, speaker and storytelling author, said companies need to tell better stories to sell their brand. "They [companies] allude to the story, but don't actually tell it," she said. Hall explained that brands today may think they're giving consumers a story when really they are just providing a "historic timeline of the company" and advised companies to tell stories with emotions to help build brand connection.
6: "If you're going to embark on a national journey, put it on paper," said Adam Lambert, beer and spirits seller. Lambert spoke on building a national brand in the U.S. market and emphasized that once a wholesaler is chosen, first, put it in writing and always ask yourself "what do you see them doing for you in five years," he said. Other points include "plan ahead" and "survey the market on your own," in addition with support from other sources.
7: "Consumers are looking for a face behind the brand," said Michael A. Berkoff, CEO of BevMax. Berkoff discussed tips on how to pitch your brand to bottle shops using a successful marketing plan and a strong point of sales system. He said this can be achieved through in-store tastings and promotions.
8: "Network." Jeff Taylor, Wine Director of Chevalier Restaurant in New York City, said sales and restaurant revenue can be driven by sommeliers and mixologists who can educate the consumer on what to drink. Taylor has found networking, and building relationships with suppliers, distributors, winemakers and spirit entrepreneurs, helps build a brand successfully in on-premise settings.
9: "If you're not digital, you're dead in business," said Melanie Young, award-winning author and motivational coach. Young said give your business social media accounts a personality to give consumers a reason to go to your website.
10: "Photos, Photos, Photos," said Felicity Carter, Editor-In-Chief of Meininger's Wine Business International. Carter recommends to all suppliers, distributors and importers to have downloadable jpeg photo files available for media releases.
Visit http://usatradetasting.com/blog for more information and event coverage.