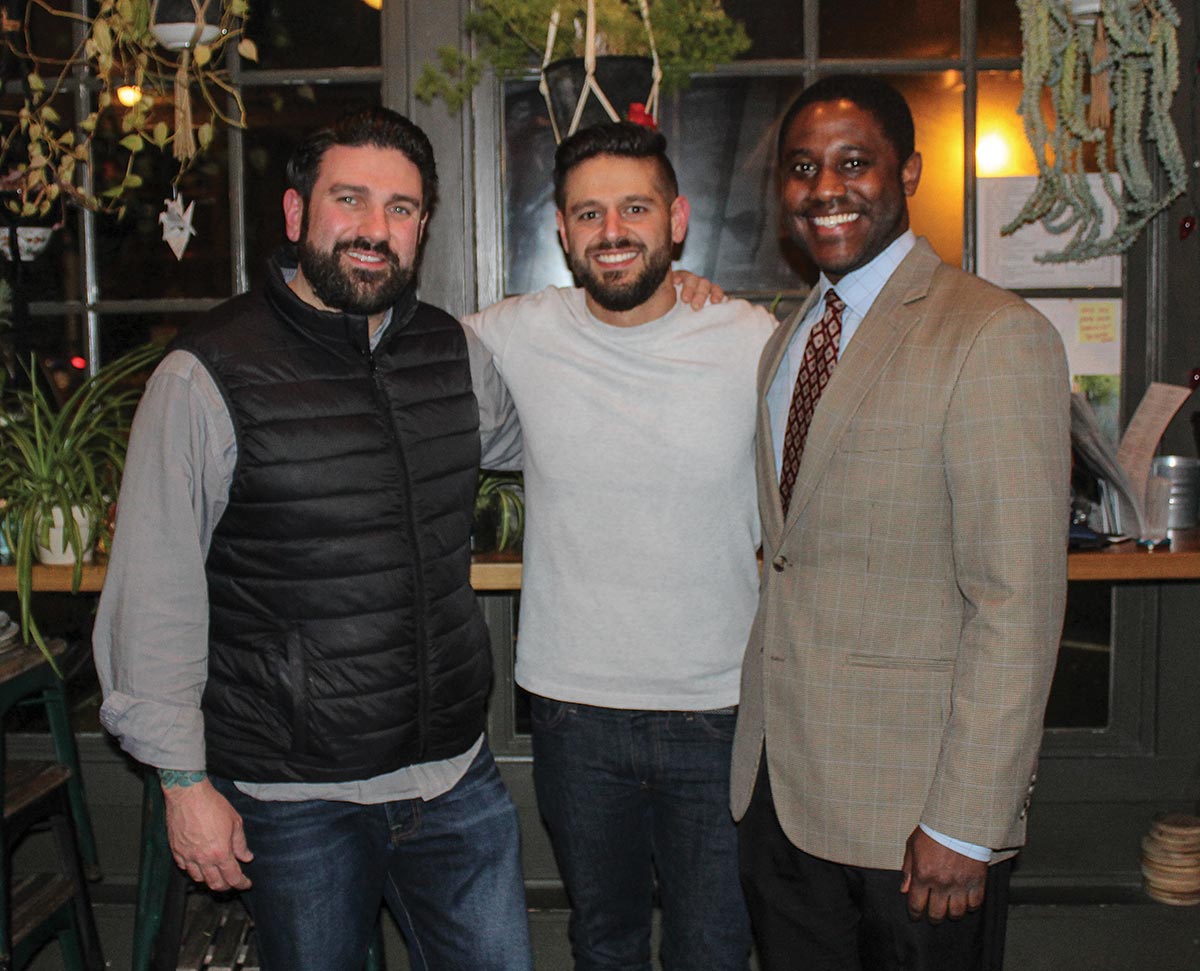 Bartenders' Guild trade association goes from state to city model
By Sara Capozzi
For years, Connecticut had just one United States Bartenders' Guild (USBG) chapter and it served as the unifying trade association across the state. For those unfamiliar with the USBG, it is a national, nonprofit trade organization that traces its roots back to California in 1948. The nonprofit is active today in more than 50 cities around the U.S., with a mission of "Uniting the hospitality community to advance professional bartending" and a goal to "empower bartenders to take charge of their careers," according to the USBG website. This is accomplished through "peer-to-peer learning, expert instruction, service projects and competitions."
Recently, the national governing office announced that the USBG Connecticut chapter was to be split into two separate chapters: USBG New Haven and USBG Hartford, essentially creating two metro geographic bases. February ushered in that change with the launch of membership events and chapter leadership appointments.
Dimitrios Zahariadis, USBG New Haven Chapter President, explained that the reason for the creation of city chapters was due to USBG guidelines themselves. "We were told by the national USBG that once incorporated, all chapters need to be a specific city and not a state," Zahariadis said. Simple enough.
"Since most of our current members are from the southern part of the state and with New Haven having a rich cocktail and food history, we decided to attach ourselves there," Zahariadis continued. "This move basically opened the door to the formation of a Hartford chapter. Although we are two chapters, we will be working together to progress the hospitality industry in the whole state of Connecticut."
The USBG New Haven Chapter leadership council for the next two-year term consists of Zahariadis as President; Daniel Rek, Vice President; Craig Ventrice, Treasurer and Peter Clayton, Secretary.
The need for a local chapter was felt by some bar and restaurant professionals in the Greater Hartford area and points north, an additional reason for the formation of the USBG Hartford chapter.
Chris Parrott, newly-appointed President of USBG Hartford, said, "It's my personal perspective that the Connecticut bartending community has come a long way over the last few years. Cocktail programs are proliferating, and a lot of young bartenders are hungry for education and a sense of community. With this rapid growth arises the need to be able to centralize a little closer to home."
Additional officers of the USBG Hartford Chapter leadership were not named as of press time.
The two chapters can focus on and grow the local base, while still concentrating on shared industry advancement, education and resources within the whole state. For more information or to join, Connecticut bar and restaurant professionals can visit the USBG's national website,
usbg.org
, the
USBG New Haven Facebook
page or the forthcoming USBG Hartford Facebook page.